Bitcoin captured the world's attention when it soared in value last year. But, there is still a lot of confusion surrounding Bitcoin. So, what is Bitcoin?
Simply put, Bitcoin is a digital currency which isn't available in physical form. It is a cryptocurrency, something like digital cash. There are different ways to earn Bitcoins and individuals and groups can transfer Bitcoins and make transactions using them. But, where are these Bitcoins stored? In Bitcoin Wallets.
What is a Bitcoin Wallet?
According to Investopedia, "A Bitcoin wallet is a software program where Bitcoins are stored. Bitcoin wallets facilitate sending and receiving Bitcoins and gives ownership of the Bitcoin balance to the user. The Bitcoin wallet comes in many forms; desktop, mobile, web and hardware are the four main types of wallets."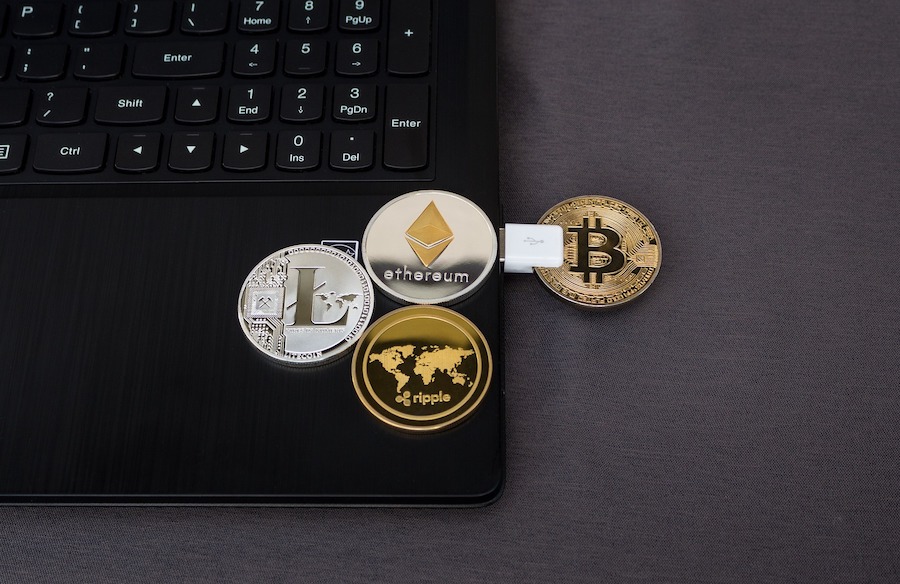 Hardware wallets are physical instruments on which Bitcoins are stored like a flash drive or an external hard drive. Hardware wallets are the most secure wallets but they are quite expensive. Paper wallet is another offline mechanism for storing Bitcoins. Paper wallets are basically pieces of paper containing Bitcoin information like cryptocurrency address and a private key that can be accessed using a QR code. They are cheaper and more secure but difficult to set up and use.
Desktop, mobile and online wallets can be collectively called software wallets. Of these, mobile wallets are actually smartphone apps that enable you to make Bitcoin transfers and transactions. Software wallets are the most convenient to use. There are various software wallets out there but here are the top Bitcoin Wallet apps.
Electrum
Having launched in 2011, Electrum is one of the oldest Bitcoin wallets. It is available as both desktop wallet and mobile wallet. Its benefits are its speed, security and stability. It is one of the most widely used mobile wallets with around 10 percent of all Bitcoin transactions taking place on it.
| | |
| --- | --- |
| Pros | Cons |
| Compatible with Windows, Mac, Linux and Android | Difficult to use for beginners |
| Compatible with hardware wallets | Only supports Bitcoins |
| Fast and easy to set up | |
| Offline private keys storage option | |
| Private keys are not shared with the server | |
| Excellent security features | |
Samourai
One of the newer mobile wallets, Samourai takes privacy and security very seriously. Samourai is a stealthy wallet which protects you from hackers and online pickpocketers. It is, in fact, the first Android wallet to use payment codes. And, its Stealth Mode hides the app icon on the phone to protect against keyloggers.
| | |
| --- | --- |
| Pros | Cons |
| IP-address anonymization through VPNs and Tor | No jointly controlled accounts feature |
| Lower transaction costs | Still in Alpha – Crashes often |
| Excellent privacy features | Android only |
| Stealth Mode – Hide your app icon | |
Eclair
Lightning Network (LN) is capable of billions of transactions per second across the network. It is the future of Bitcoins and Eclair is the first mobile wallet to use it. Eclair is actually the next generation of Bitcoin wallets with high-speed transactions and lower transaction costs. For a new kind Bitcoin wallet, it is surprisingly easy to use.
| | |
| --- | --- |
| Pros | Cons |
| Interfaces with both normal Bitcoin blockchain and Lightning Network | Cannot accept payments |
| Very fast | Still in Beta |
| User-friendly | |
| Segwith wallet compatibility | |
Mycelium
Mycelium, founded in 2018, is one of the best Bitcoin Wallets. It takes security seriously hence comes with industry-standard security features including HD security and immaculate backup options for securing private keys. It also prompts you to protect various account features like bitcoin payments, exporting accounts and adding new accounts with a PIN code. Its 12-word security phrase comes helps you recover your account if your device is lost or stolen.
| | |
| --- | --- |
| Pros | Cons |
| Industry Recognized | Mobile-only, no desktop interface |
| Open Source | No ability to sign messages |
| Integration with hardware wallets such as TREZOR and Ledger | Difficult to use for beginners |
| Fast connection | |
Disclosure: As an Amazon Associate, I earn from qualifying purchases. The commission help keep the rest of my content free, so thank you!