Following the revelations of Edward Snowden on a surveillance program run by the National Security Agency to spy on individuals' online activities and communication, a host of SMS encryption services became an in-demand product. But TextSecure, one of the pioneers in this area, is dropping support for encrypted text messages.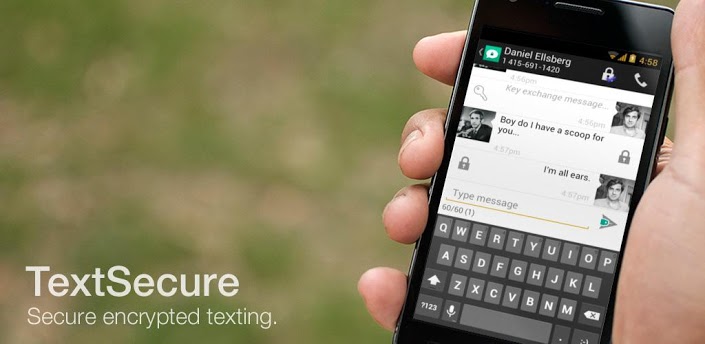 Open Whisper Systems, creator of the TextSecure messaging product, has announced recently that it will no longer maintain the product. For valid reasons that have something to do with the changing technology and regulatory landscape.
First, the TextSecure messaging product will be migrated to Open Whisper Systems' own transport protocol for security purposes. Open Whisper Systems believes that text messages routed through the networks of carriers in the United States and the rest of the world are exposed to third-party prying eyes. That is so because an SMS leaves traces in every place it is routed through, thus easily detectable under the radar of surveillance programs.
As text messages traverse carrier infrastructure, the metadata – the sensitive part of your message that is not explicitly visible – is being disclosed to the carriers themselves. This is in stark contrast to the idea of encryption, which means total protection from unauthorized access.
In other words, TextSecure is dropping support for encrypted messaging because it is trying to elevate the level of security for private messages. By switching to its own transport protocol, TextSecure will fix security concerns of users. Gone are the days when the focus of encryption for TextSecure is on SMS alone. Now, after so many changes in the technology world, the TextSecure app will aim to focus on the use of data instead of the SMS.
Another reason for TextSecure's move into its own data protocol is to be compatible with the iOS ecosystem. Open Whisper Systems recently launched Signal, an app for iPhone users that has the same function as TextSecure. Signal for iPhone includes support for TextSecure-encrypted messages.
Since the TextSecure transport protocol is using data instead of the SMS, users can have easy access to the messages and read the same with less cost compared to using the services of carriers at high costs. So this is more economical, to put more frankly. Does this spell the beginning of the carrier infrastructure's end? Anybody can guess.
As it is dropping support for encrypted messages, TextSecure will see its terminus upon the release of the version 2.7.0 of the app.
Disclosure: We might earn commission from qualifying purchases. The commission help keep the rest of my content free, so thank you!