TDK Life on Record is a popular electronics company from Japan since 1935. After being acquired by Imation Corp, the company introduced a new line of products, including high fidelity headphones. TDK ST800 was one of the high-end headphones and it was priced no less than $300 at that time.
This used to live in my wishlist because it has great design, it hasn't looked outdated until now. How does the ST800 perform in 2014? Let's check out my review below.
Unboxing Video
Design and Features
Just looking at the headphone, I can't believe it is made nearly 4 years ago. It is very well constructed and made of high-quality materials. You will feel like touching a premium product from the time you get it out of the box. It is mostly made of solid plastic, but it doesn't feel cheap at all because you can see leather everywhere. Outside of earcups and headband are covered with black leather with tough pattern, and smoother leather is used to cover the cushion of earcups. The ST800 also uses metal frame for its headband, I really love the combination of metal and leather, especially on the sliding part of the headband.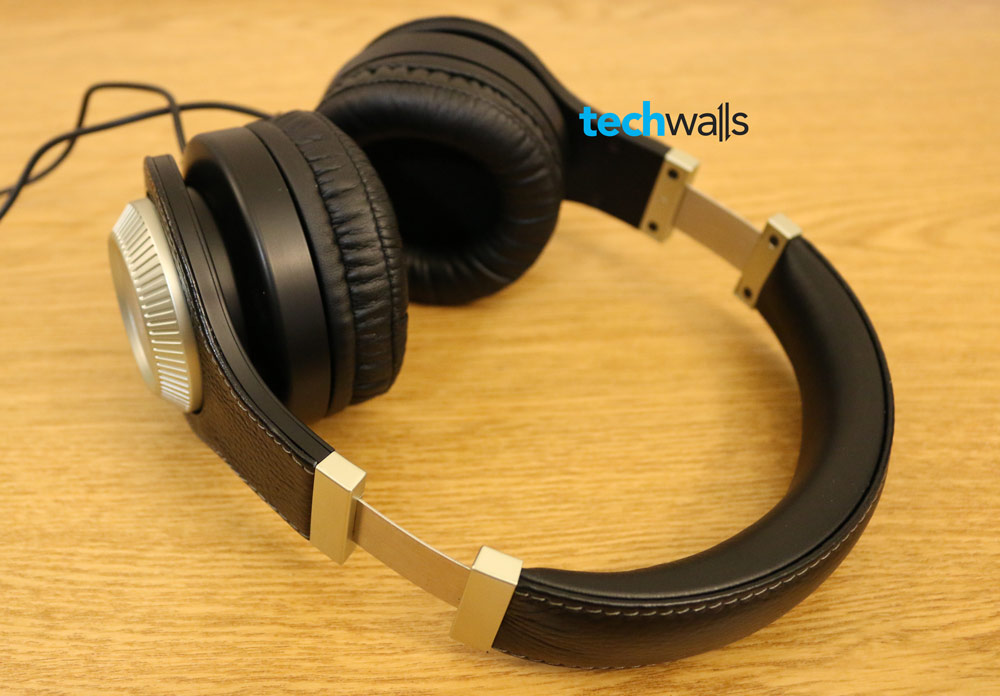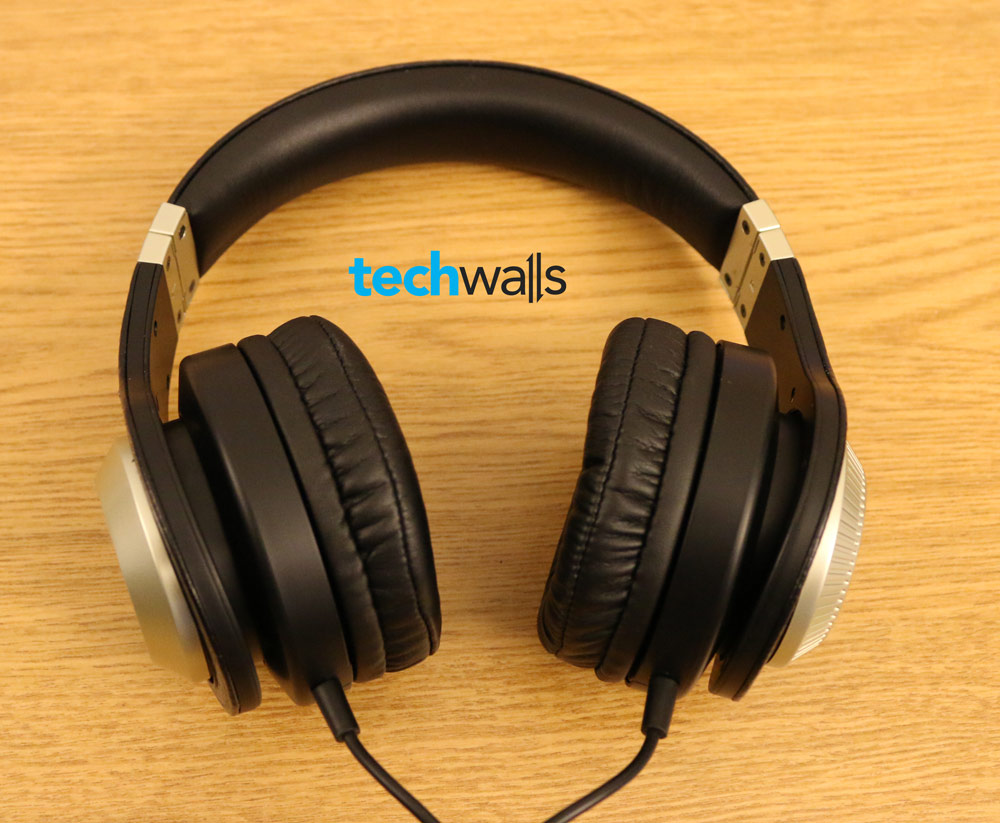 The headphone comes with a 12-foot extension cable, an in-line equalizer and a black pouch. The built-in equalizer was the most prominent feature because it is promised to deliver a stunning music visual. It allows you to set bass and treble levels on the go, however, you have to make sure to put 2 AAA batteries inside the earcup. You can find volume controls and mute function on the outside of the other earcup. I really appreciate this design as it helps me easily to adjust the volume level.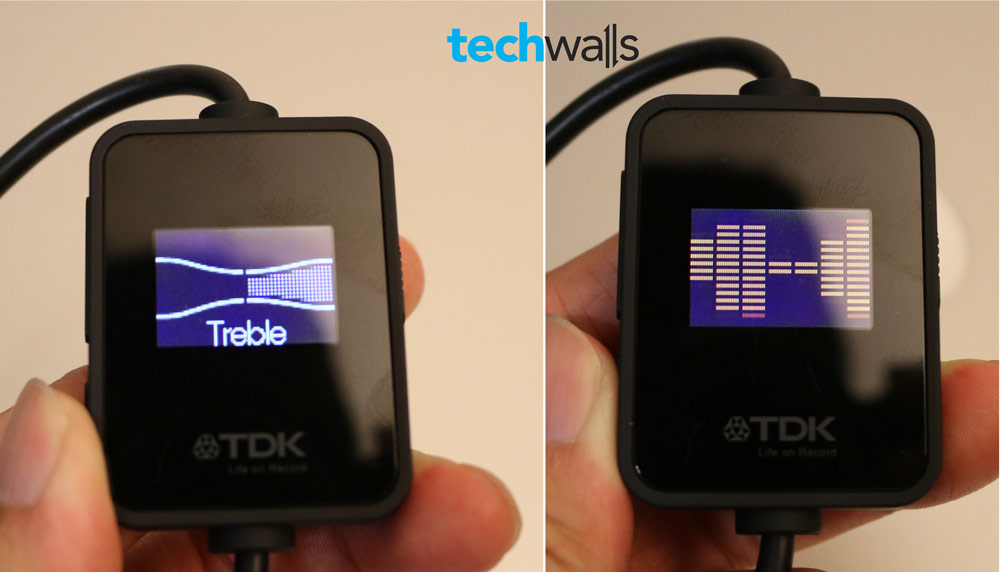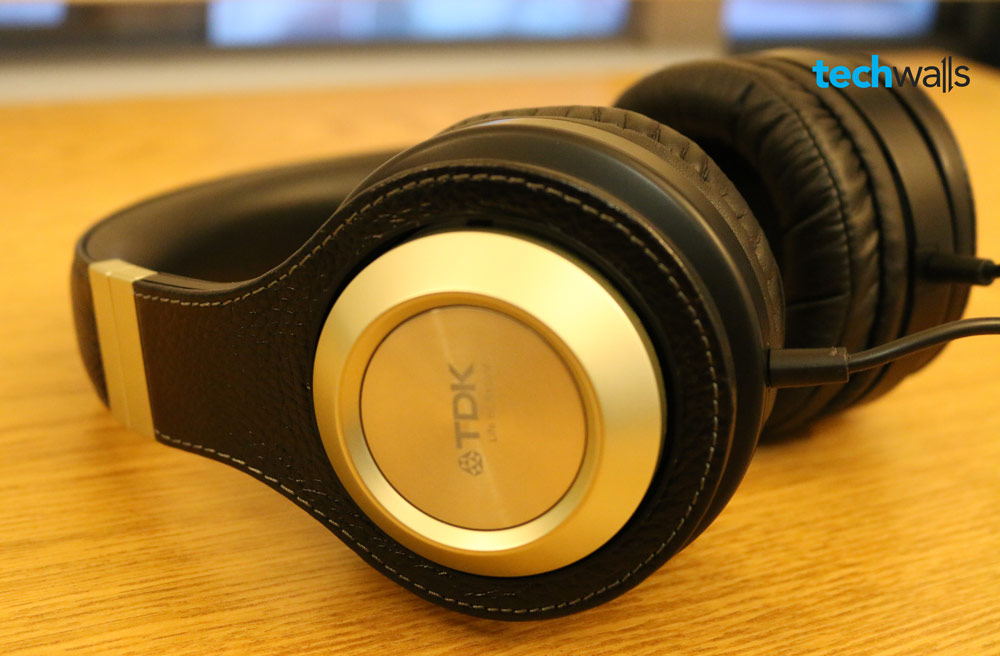 This is an over-the-ear headphone, so I expected it would be heavy. And it really is, especially with batteries inside. I don't have any problem wearing the headphone in 15 minutes but if you wear any longer, you will feel your ears start sweating. Overall, this is not a comfortable headphone for long-time wearing.
Audio quality
The ST800 had a lot of potentials as it comes with 50mm drivers and in-line equalizer, so I expected its sound would be great. However, I was quite disappointed.
When turning on the Equalizer, the sound becomes so horrible with significant distortion, especially at high notes. I used my MacBook Pro, HTC One M8 and Samsung Galaxy S5 as audio sources but the sounds are distorted all the time. It seems like the manufacturer also expected this issue, so they also suggested a solution in the manual. They told us to decrease volume level of audio source and turn up volume on the headphone. I see that this solution helps a little but the distortion still appeared.
Therefore, I'd recommend you to turn off the equalizer. So, you won't need to put batteries inside the headphone and it will become more lightweight then. Now, there is just a little distortion when I play bass-heavy tracks. TDK's sound signature is leading with bass sound, but I'm not a fan of this headphone because I hate excessive bass sound. Also the mids are kind of muddy and the highs are not bright. The soundstage seems to be compressed and you will feel very little depth.
Conclusion
Pros
Classy design with high-quality materials.
Great noise isolation.
Good bass sound.
Cons
Distortion appears either when turning on/off EQ.
Not a noise-cancelling headphone.
Quite heavy, uncomfortable for long-term wearing.
Bass sound is lack of clarity and sometimes excessive.
Mids and highs are not clear.
EQ requires 2 AA batteries but it doesn't perform well.
This is a beautiful headphone and packed with a lot of features. Unfortunately, the most important feature is audio quality and this headphone is disappointing in this aspect. The TDK ST800 is available on Amazon for less than $100, we can't recommend this product.
Disclosure: We might earn commission from qualifying purchases. The commission help keep the rest of my content free, so thank you!