A few years ago, I often spent about $100 to $300 for a good pair of wireless headphones with active noise cancellation. If someone had told me I could get decent ones for just over $50, I would have thought that's a crazy price. Apart from a few rubbish unusable headphones, the low price tag is unimaginable. Nowadays, there are a lot of budget noise-cancelling headphones and the SuperEQ S1 should definitely in your wish list.
Disclosure: We received the headphones in exchange for the review. We spent time testing them to make sure the review is honest and unbiased.
Unboxing Video
Design & Features
Inside the box, the EQ1 comes with a few familiar accessories like the mini-USB cable, a 3.5mm audio cable, an airplane adapter, and a carrying pouch. I was very surprised with the design and build quality of these headphones. Despite being a low-cost product, the EQ1 feels very solid and sturdy. Moreover, the earpads are covered in protein leather which is soft and feel like real leather. They don't use faux leather like some other cheap headphones on the market.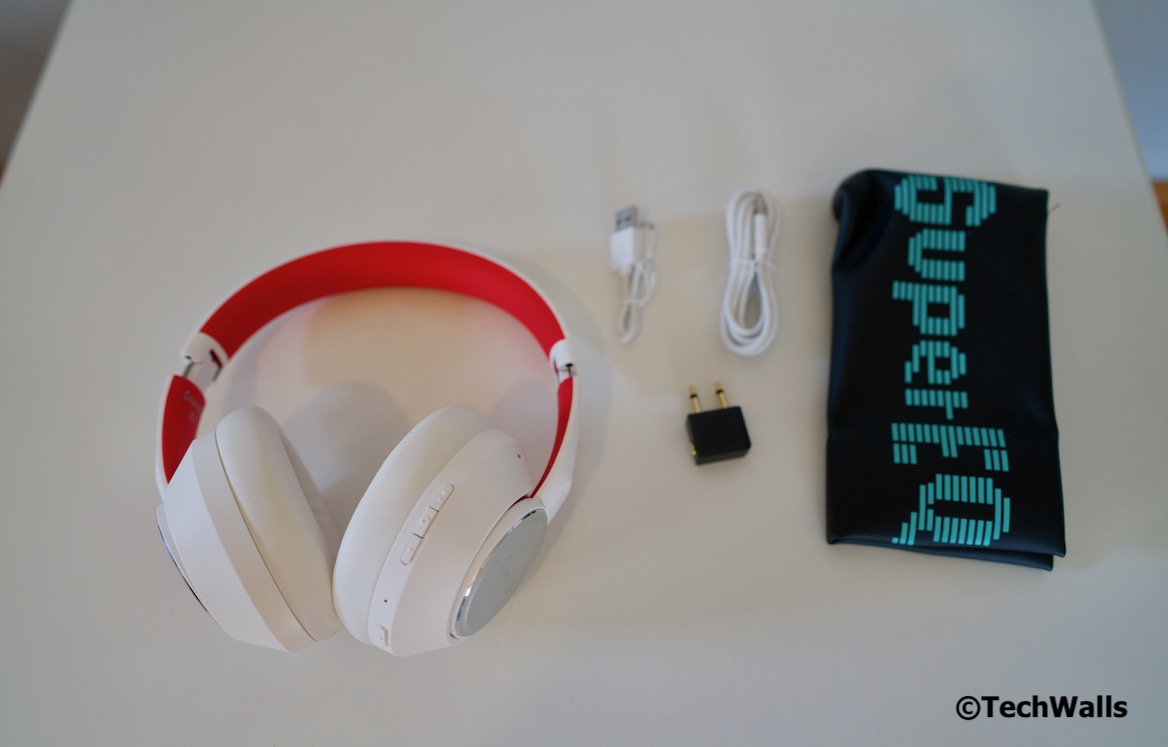 If judging the headphones by only the design, I would think they are in the $100 price range. I also really like the foldable earcups as they help transport or store the headphones easier. All ports and control buttons are placed on the right earcup; The only limitation is that the headphones are still using the micro-USB charging port. There is a dedicated button to turn on the noise-cancelling feature or enable ambient sound; This is helpful when you have to work in loud environments as you can just reduce noise level without playing music.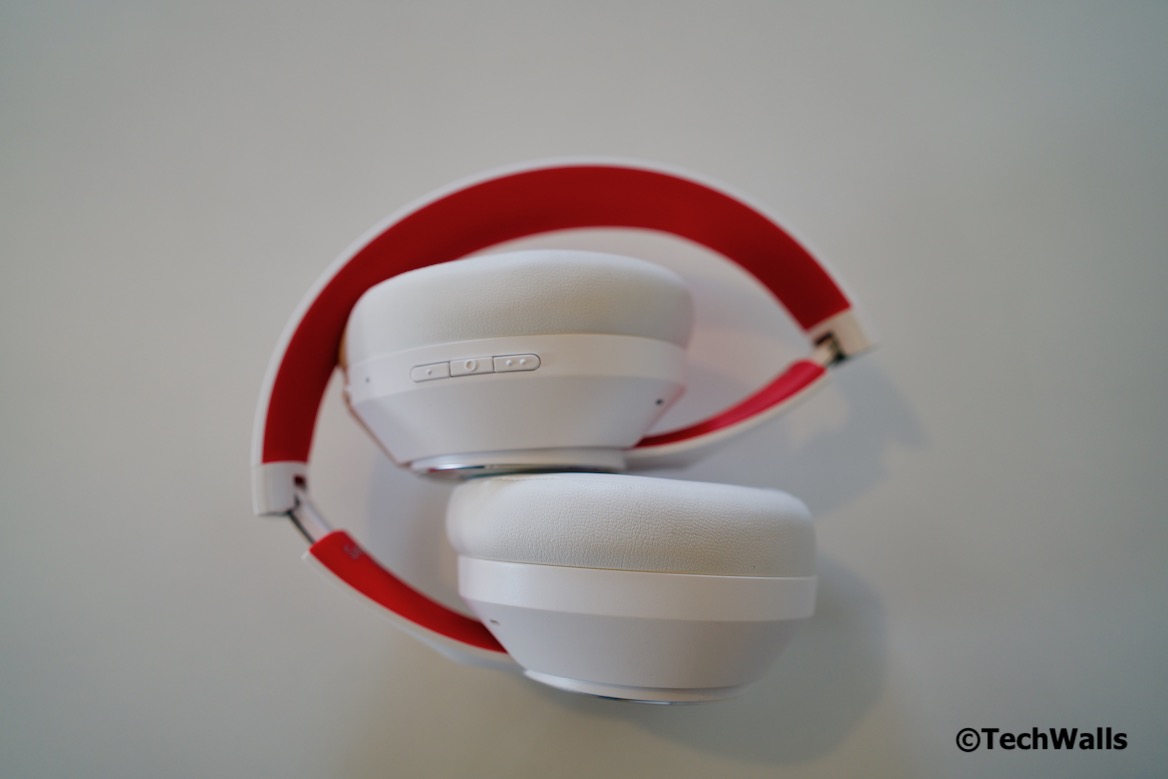 I test the headphones during fairly cold days in late fall, so I don't feel any heat when wearing them. They actually keep my ears warm when using outdoors. If you use them in summer, I'm pretty sure they could make your ears sweat after a while. The clamping force is adequate to keep the headphones steady on my head and I don't feel much pressure around my ears. The space inside earcups are not really spacious as the pads still touch my outer ears, but it is acceptable. Overall, the S1 headphones are quite comfortable during my test.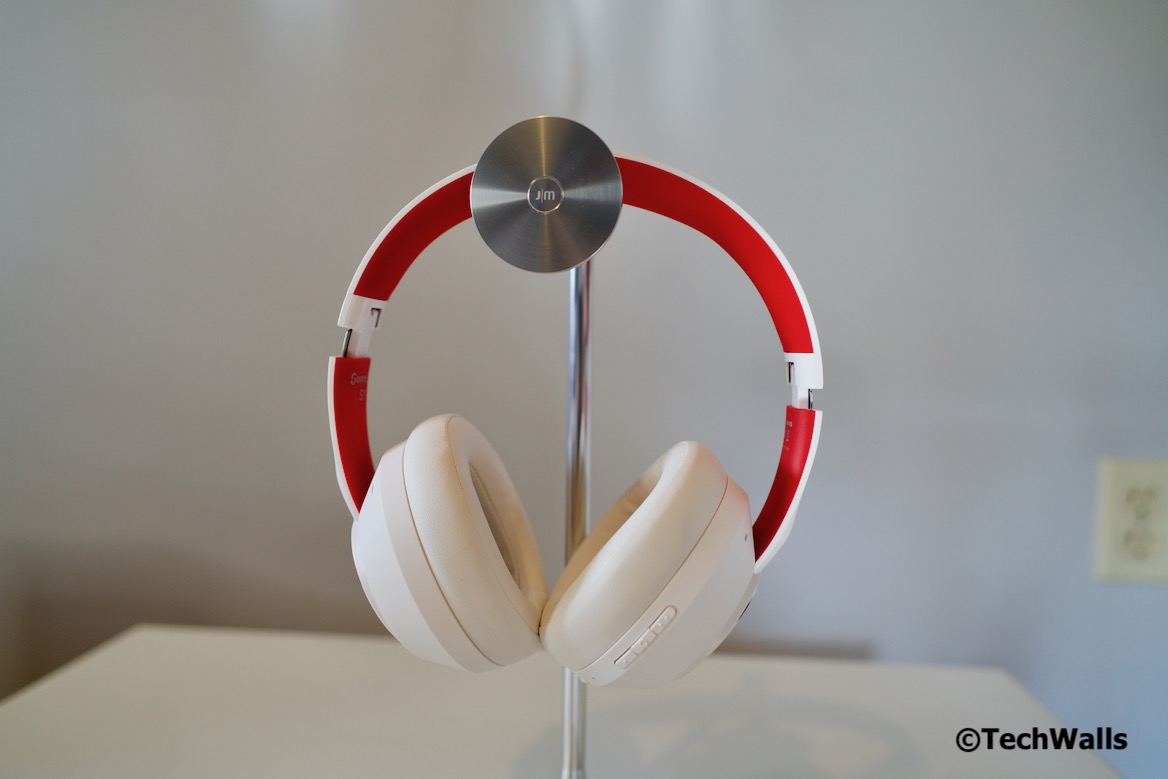 In terms of battery life, I can use the headphones for a couple of weeks without recharging. For average consumers using headphones for about 1-2 hours per day, the headphones could last about 2-3 weeks. According to the manufacturer, they could last up to 45 hours of playtime in Bluetooth mode at the volume level of 60%.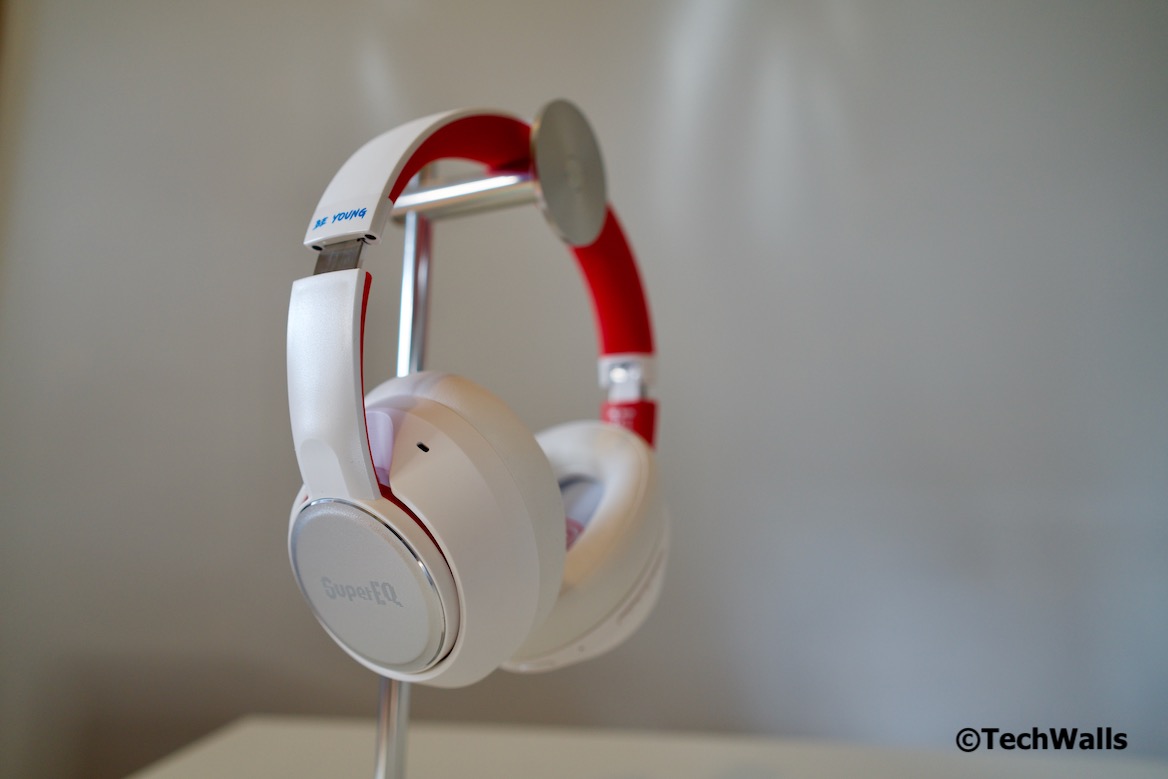 Audio Quality
I didn't expect much from budget headphones like these and they actually don't sound as good as the OneOdio A30 I tested recently. The bass is overwhelming and it makes my ears fatigued after wearing the headphones for just about 30 minutes. Besides, the mids and highs become subdued, so a lot of details are not presented properly.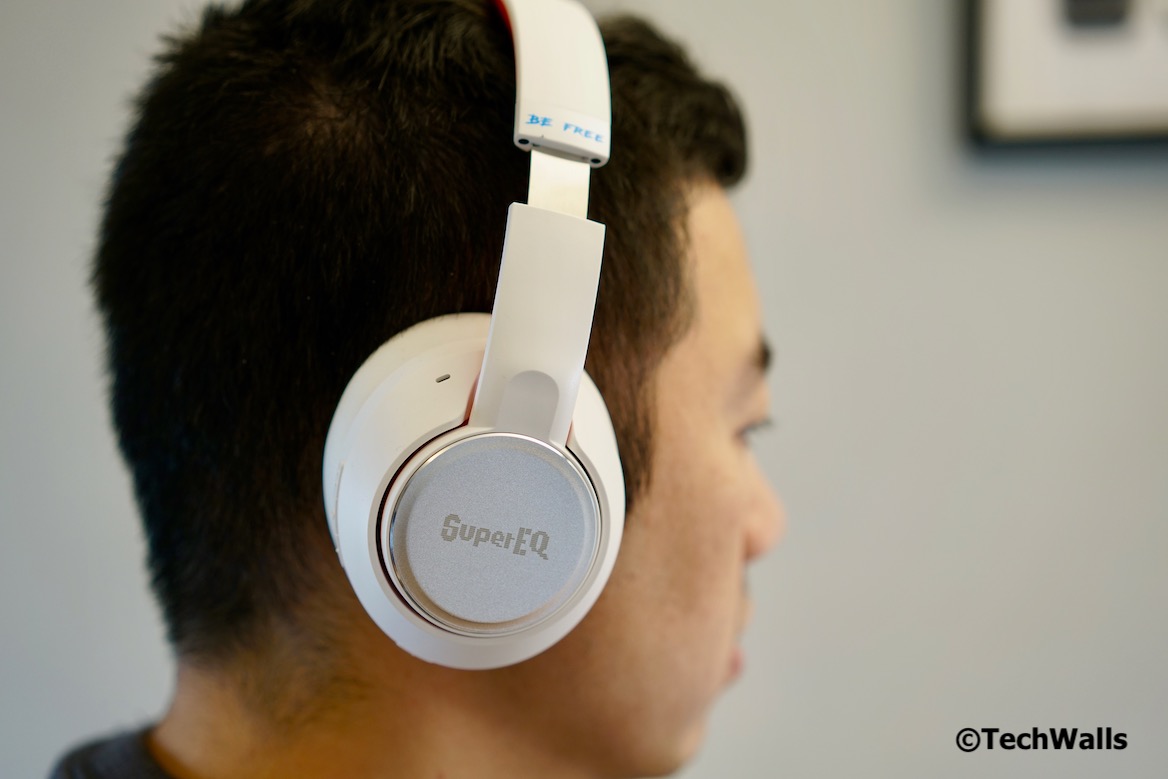 Some people might like the heavy bass but I am not a fan of a muddy bass like this. Having said that, I don't have any problem when using the headphones streaming videos on Youtube or other services. It is just not good enough for me to enjoy music. When I crank up the volume, there is significant distortion in parts where vocals and all instruments kick in. Obviously, these headphones are not capable of dealing with details of different instruments.
The noise-cancelling feature works pretty well as it can reduce the low-frequency noise effectively. Even when I turn off the noise cancellation, the performance is still impressive since the earcups themselves can block a lot of noise already. Of course, it can't be compared to expensive headphones from well-established brands, but it is quite impressive in the low price range.
The SuperEQ S1 is not the best noise-cancelling headphones out there but it is very difficult to compete with its amazingly low price. Its original price tag is $59 but you use on-page coupon to drop it to just over $50 or you can buy used ones for less than $40.
Disclosure: We might earn commission from qualifying purchases. The commission help keep the rest of my content free, so thank you!