Bluetooth headphones with active noise cancellation used to be a very expensive category in the headphones market. I tried some products from Bose and Sony, and they cost somewhere in the $200-$300 range. Therefore I didn't expect much from the OneOdio A30 because it has a crazily low price tag of just around $59. However, I soon changed my mind after testing it for a few weeks.
Disclosure: We received the headphones in exchange for the review. We spent time testing them to make sure the review is honest and unbiased.
Unboxing Video
Design & Features
The OneOdio A30 has small packaging and inside the box, there are just the headphones, a carrying pouch, a 3.5mm audio cable, a USB-C charging cable, and an airline adapter. It looks a little dull as most of the exterior is made of plastic and pads are covered in faux leather. However, I really love the lightweight and foldable design of these headphones. The two earcups can be folded inwards for easier transportation. The circular groove on the outside of the earcups with logo at the center also make it less boring.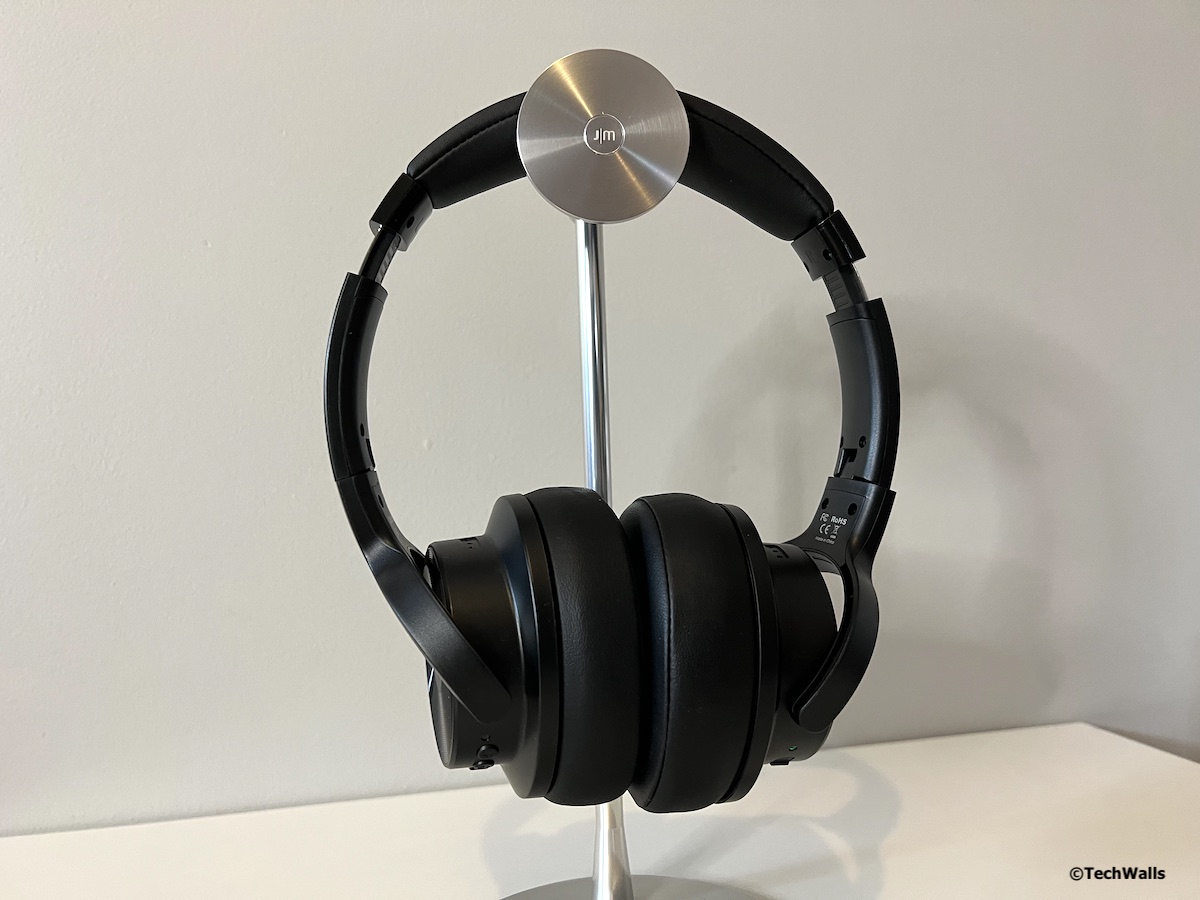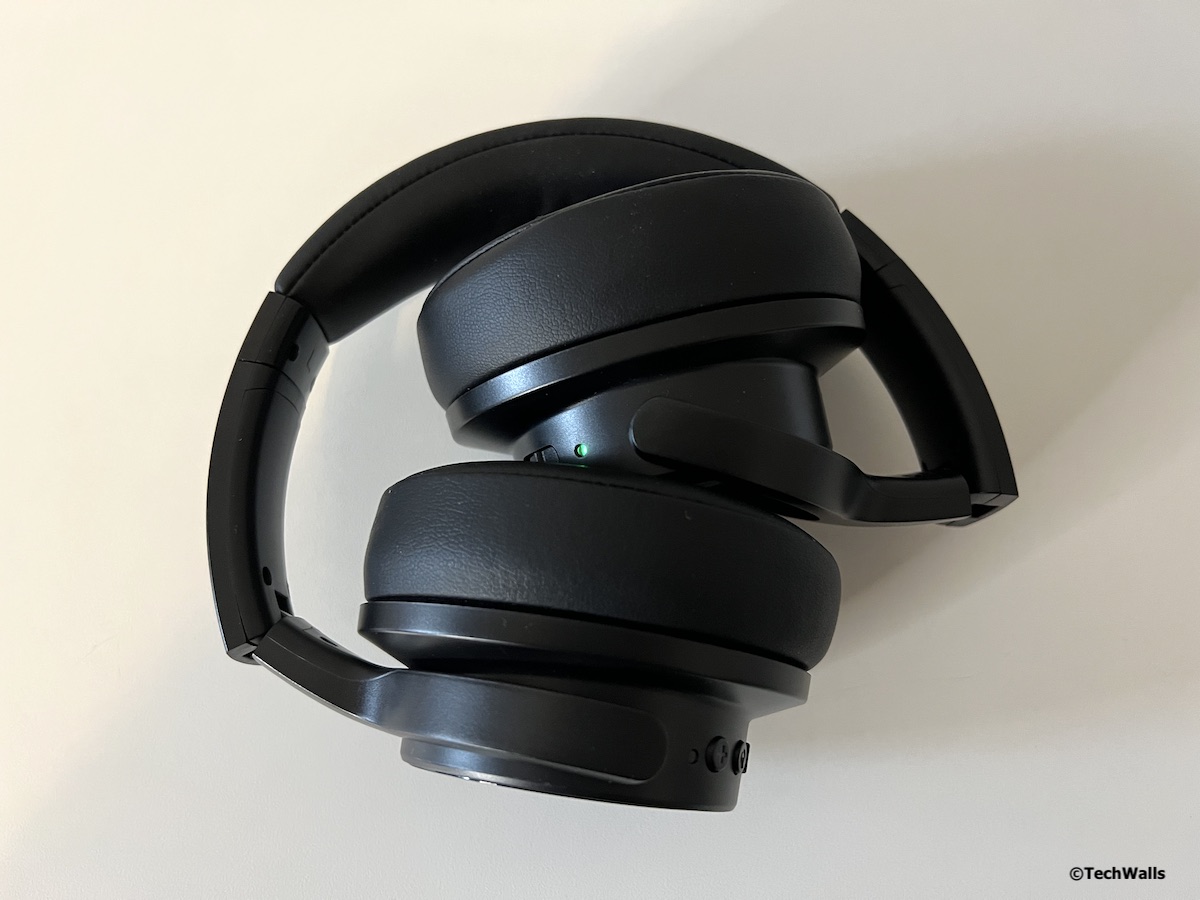 3 playback control buttons are placed on the left earcup along with the 3.5mm audio port while the USB-C port and a noise-cancellation switch are on the right side.
Although these are over-ear headphones, the earcups are quite small, so the pads often press against my outer ears most of the time. In terms of comfort, the OneOdio A30 is subpar and I don't really like wearing them during hot days. Fortunately, I tested the headphones on some cooler days (around 47F degrees); They were much better because I no longer felt the heat inside the earcups. The clamping force is pretty strong, so you can wear the headphones while walking on the street; Just make sure don't wear them on hot days because your sweat will make the pads wet.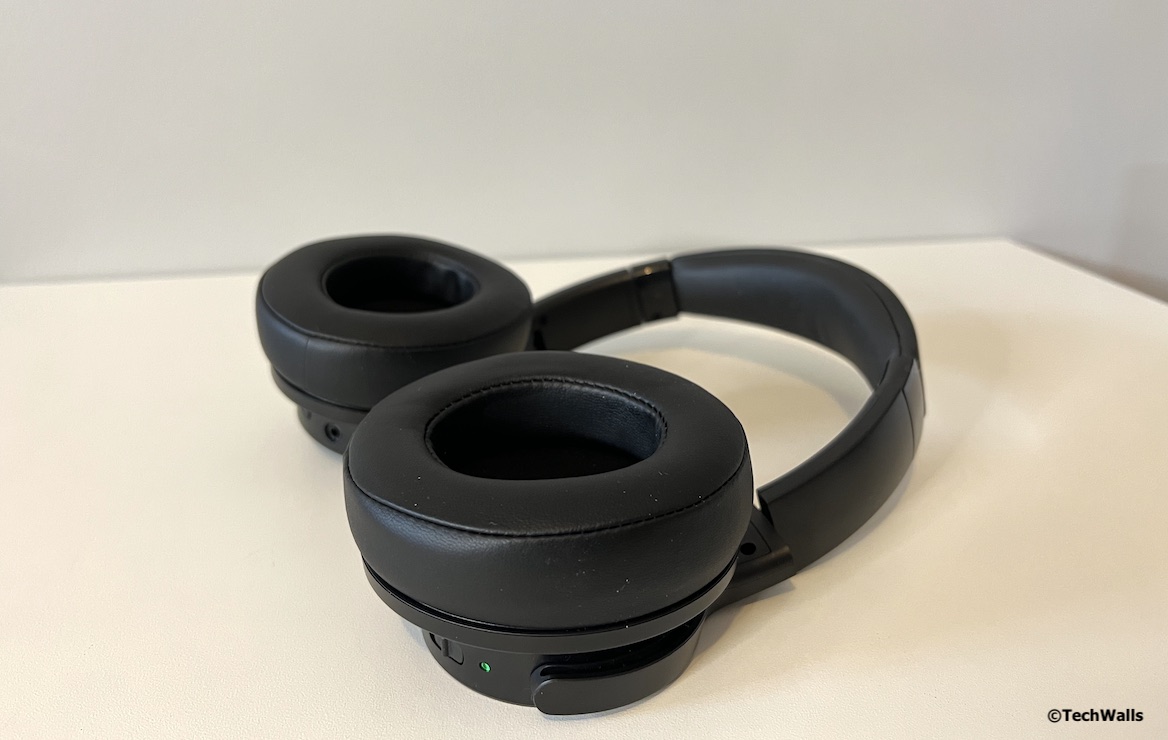 I have no complaint regarding the Bluetooth 5.0 connection. I've used the headphones with multiple devices and they work flawlessly. They can be connected to my iPhone and computer at the same time and there is almost no issue. Once I turn them on, they are automatically connected to all available devices; Therefore, I don't need to disconnect and re-pair every time switching among devices.
The A30 is powered by a 500mAh battery and I'm quite satisfied with the battery life. It could last up to 25 hours with Bluetooth and when you turn on noise cancellation, it lasts up to 15 hours. My only problem is that the battery gauges on my iPhone or iPad always show the battery level at 100%, so I don't know when I should recharge the battery.
Audio Quality
I'm very surprised with audio quality of the OneOdio A30. The bass is not overwhelming while the mids and highs are crisp and clear. I really enjoy listening to vocals because they don't get lost in other frequency ranges like some other cheap headphones. It is difficult to imagine that they could make good-sounding headphones at such a low price.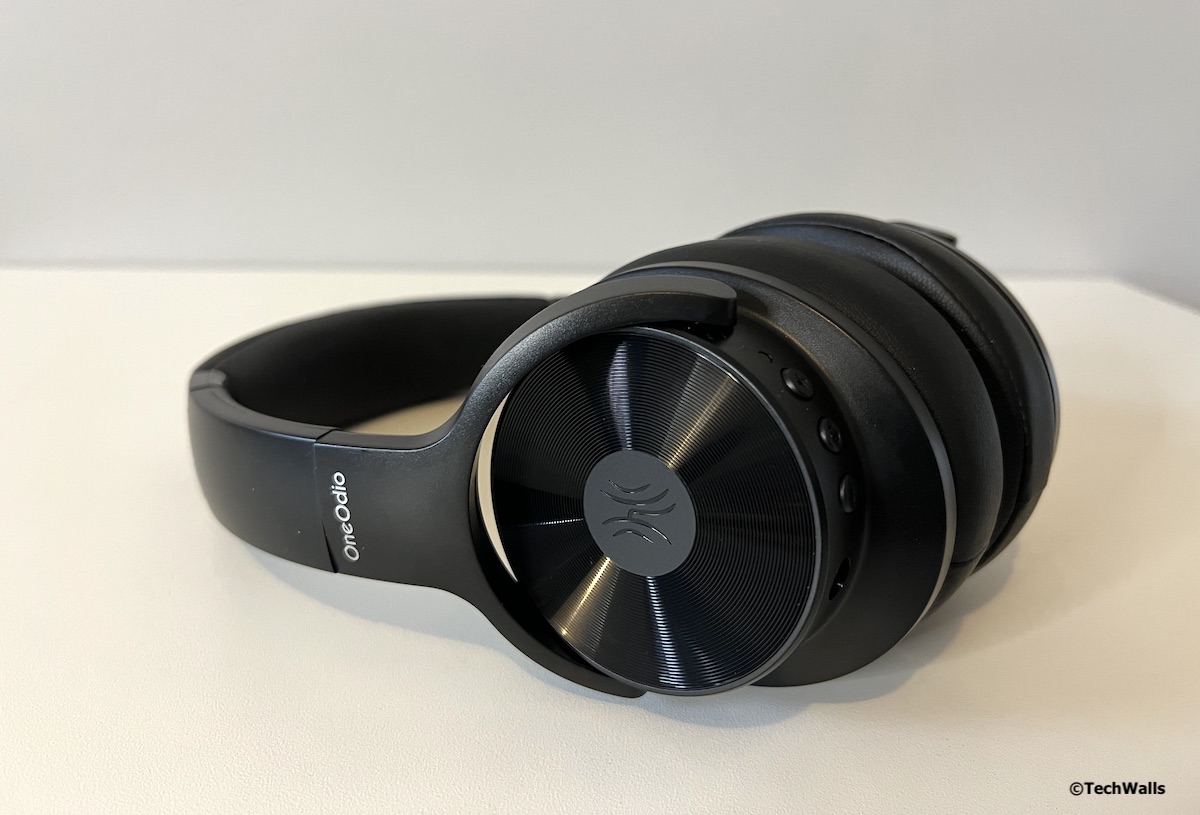 When noise cancelation is turned on, the bass almost disappears and I no longer could enjoy a rich and lively sound. This feature works very well in getting rid of ambient noises but it also removes many other details in the lows and lower-mids. You can even use the headphones in the ANC mode only; This would be helpful to suppress noises and protect your ears, especially when you have to work in loud environments.
If you work at home or in small office, you might not need the ANC feature because the earcups already offer decent noise isolation. Besides, the sound would be richer and more entertaining. I've compared audio quality between the A30 and some other expensive headphones, surprisingly, it sounds better than many of them. The sound stage is good enough and clarity in the midrange is my favorite. The highs are extended well enough to make the sound airy without being too harsh or sibilant.
Conclusion
Pros
Low price
Amazing sound
Good-performing noise cancellation
Lightweight and portable design
Good battery life
Cons
The OneOdio is an easy recommendation from us since it proves we don't have to spend a fortune for a decent pair of noise-canceling headphones. They sound impressive and the ANC feature performs really well, so we can't ask more from the cheap headphones.
TechWalls Rating
Design & Features - 7
Comfort - 6.5
Audio Quality - 9
7.5
Great
Impressive budget headphones with active noise cancellation.
Disclosure: As an Amazon Associate, I earn from qualifying purchases. The commission help keep the rest of my content free, so thank you!