There could be a hundred and one reasons for you to fall in love with Google Photos and ditch Apple Photos consequently. Well, there are several acceptable reasons for you to do that.
For one, there's the temptation of a free 15 gigabytes and unlimited storage for all your photos with less than 16 megapixels in resolution and videos of up to 1080p. That sounds more preferable to Apple Photos' premium storage for 5 gigabytes and above.
However, if you do not like seeing your photos compressed to smaller sizes, then you should pick Apple Photos. You will still have the option to store the uncompressed version of your photos and videos in Google Photos, but it will consume a larger chunk of space from your free storage.
In addition to the many features of Google Photos as compared to Apple Photos that attract users more, there's a search algorithm in the Google image service that seems effective in bringing users to the fold, and that is the ability to search anything in photos from places to trees or houses. Anything. This does not come as a surprise since Google is best when it comes to search, and it is leveraging that capacity at every turn.
There's a variety of features that make Google Photos attractive. It has the assistant feature that you can use to create collage and movies out of your photos. There is also a feature that helps you to create a GIF.
In terms of effects, Google Photos has filters that help to enhance the quality of your photos while retaining the original look of the image.
Plus, what makes Google Photos perhaps a bit more easy to use is its wide interoperability with various devices and platforms, unlike Apple Photos which only works on Mac and iOS devices. But this does not prevent other users from continuing to patronize Apple Photos, which we will see why later.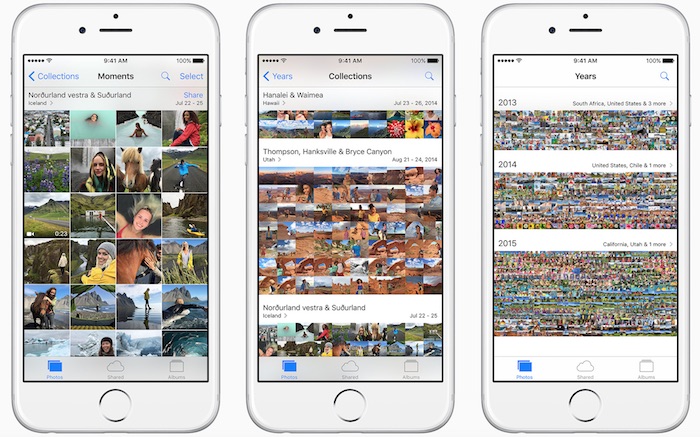 As we have discussed in a recent post, Google Photos also automatically creates a panorama out of your images if it detects that you have captured three or more photos in succession.
But here's why you may instead choose Apple Photos. Using Google Photos means you are submitting your images to Google and give it the right to use your pictures. It is a big slap against privacy. If you are willing to trade your privacy with the convenience offered by Google Photos, the choice is yours.
Disclosure: As an Amazon Associate, I earn from qualifying purchases. The commission help keep the rest of my content free, so thank you!