Looking for a free unlimited storage in the cloud for your photos and videos? Google Photos puts forth the right offer for those seeking to save their files in a virtual storage without having to worry about reaching a storage cap, say 10GB or 15GB like the ones offered by Google or Dropbox.
But more than the unlimited storage, there are a couple more reasons to try out the service which was launched a few weeks ago.
Before that, a few caveats. The free unlimited cloud storage offered by Google comes with side effects such as image compression, though it does not ruin your pictures that bad. If you store an image that has a more 16-megapixel resolution and videos with a reso of 1080p, chances are they will be compressed once transferred to Google Photos.
Nonetheless, if you are meticulous about image quality and don't want to have your photos resized, you have the option to do so, only that it will reduce your free storage space with your other Google accounts such as email and various Google apps. But if you can tolerate the image compression, you can enjoy the unlimited cloud storage for free.
On top of the unlimited storage, Google Photos also works to generate GIFs of your image, as well as panorama of stitched images and stories created out of a collage of your photos. These and other styles can be create using Google Photos. Most users find it attractive, and some even consider switching from other photo apps such as Flickr.
With the photo stories, you can add a short description to your pictures and location, if you are not wary of your privacy, and have these pieces of information attached to your photos before storing them in the cloud. These images will then be visible to your friends who also use Google Photos and other Google services.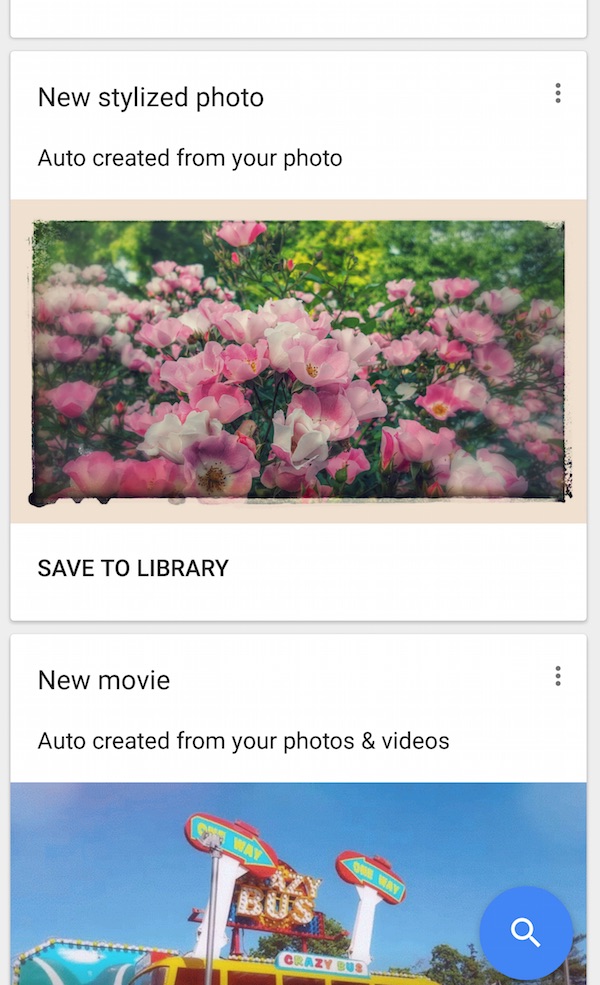 But what most early observations have been raving about is the addition of stylized photos, GIF and stitched panorama, which many find fulfilling to their photography ambitions, even for amateurs.
Being a search giant that it is, Google also added a search box to the Photos app that lets users find a specific photo based on information they are searching. At the heart of this feature is a sort of artificial intelligence dubbed deep learning that includes a training technology to teach the system to learn about the images through the artificial neural networks. The deep learning feature also covers face recognition.
As of now, Google Photos has not achieved perfection yet, but you can count on the Mountain View giant to continue to improve the technology over time, leading to additional enhancements in the future.
Disclosure: We might earn commission from qualifying purchases. The commission help keep the rest of my content free, so thank you!