Square's Card Case has a few updates and major improvements to its mobile payment service. For starters, the application has been renamed to "Pay with Square," which more efficiently describes what the app should be used for. Similar to Card Case, Pay with Square allows users to virtually pay for merchandise at retail stores without the use of a plastic card or the necessity of carrying cash. Essentially, the app enables users to open a tab at that store and once users click "Pay with Square" they will automatically get charged. This app is available on the iPhone as well as varying AT&T, Verizon, Sprint and t-mobile cell phone models operating on Android software.
However, the app can only be used at stores that support Square. The new and improved app is now more user-friendly, allowing users to search for Square-approved merchants by pulling them from their virtual wallet, simply entering a search, or scrolling through a map. Users can also collect a list of favorite businesses and share it with friends.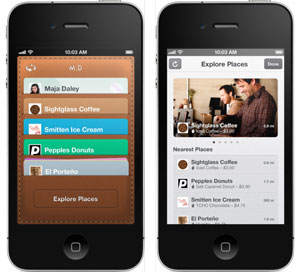 There have also been improvements to social media correspondence. For example, users can share information about Square merchants to their friends via Twitter, SMS or email. This can also eliminate the awkward moment of paying with a group. For instance, you can text your significant other to meet you at a local date spot from within the app, set up the payment ahead of time, and everything will be taken care of when you arrive.
Another update to the Android app that had already been active on the iPhone app is the "geo-fencing" feature, which allows merchants to recognize when you enter the store and prepare to accept your payment automatically.
And Pay with Square is not the first to come out with this genius concept. It will have to compete for market share against fellow newcomers such as Google Wallet, PayPal Here, Isis, and many more. There is not yet a leader in this sector of the industry, so every incoming competitor has fair game.
Disclosure: We might earn commission from qualifying purchases. The commission help keep the rest of my content free, so thank you!