A huge and long awaited announcement from SONY about the new PlayStation 4 is expected to happen in February on 20th at an event that is going to be held by SONY. The event date came on spot after it sent the event invitations to the media on Thursday.
In a statement about the event, SONY said, "PlayStation fans will see the future of PlayStation". But there is no indication whatsoever so that what will be revealed at the event. According to the Wall Street Journal, SONY will start selling its new PlayStation 4 later this year and will compete with Microsoft directly, who is also likely to launch a new gaming console and a next generation Xbox in 2013.
Currently, the console market is grabbed mostly by the Microsoft Xbox 360 followed by other consoles like the PlayStation 3, Wii U etc. It feels about the right time for SONY to announce the new PlayStation 4 in the upcoming event.
Expected Specs of the new PlayStation 4
While we are expecting from SONY to announce more than just the specs of the new PlayStation 4, here are the expected specs sheet for people who do not know what the new PlayStation 4 hardware might have.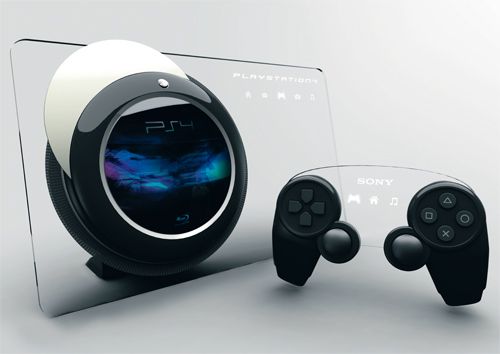 Processing Unit
The new PlayStation 4 contains an eight core Orbis processor, with each core running at 1.6GHz. These eight cores are divided into two clusters each having a shared 2MB L2 Cache.
It will have a 256-bit SIMD operations and a 128-bit SIMD ALU to aid the processor.
Each core, out of total eight will have one physical thread in it.
Each core will decode and execute up to two instructions per cycle.
Each core will have its own L1-32KB Cache to support its processing.
Graphics Processing Unit
The graphics unit is considered to be the most important thing in any device that is meant for gaming. In the new PlayStation 4, the GPU will be based on AMD R10XX architecture which will feature a direct support for the new DirectX 11.1 and its respective features.
Just like the processing unit, it will have 18 computing units inside it and they will be sharing a 512KB L2 Cache
Memory bandwidth will be around 800 MHz with 1.843 Tflops, 922 GigaOps/s transfer rate
Dual shader enabled engine
A total of 18 texture units
Memory
The console will have a total of 4 GB system memory with a speed of 176 GB/s.
Out of this, only 3.5GB will be available for games
Storage
High speed Blu-ray drive
The Blu-ray drive will be capable of reading Single Layer 25GB and Dual Layer 50GB Disks
The reading speed of the drive will be 6x (27 MB/s)
Internal mass storage
Internal store is expected to be around 500GB but we might see some alteration in it.
Although, these specs are not full and final, but it shows an initial mock up of what the new PlayStation will have for its fans.
Disclosure: We might earn commission from qualifying purchases. The commission help keep the rest of my content free, so thank you!