With all of the features that many of today's hottest electronic devices have, it is no small wonder that people are willing to pay several hundreds or even thousands of dollars just to have them. While some people have no trouble paying that much money for a piece of the latest technology, many people cannot afford to pay that much money for a brand new cell phone. If you want to enjoy the benefits of having a new cell phone, but can't stomach the cost, consider purchasing a refurbished cell phone instead.
Nothing Wrong With Refurbished
Refurbished or reconditioned mobile devices are considerably cheaper than their newer counterparts because they are used. Used does not necessarily mean used for an extended period of time, rather it implies that the devices were used for a short period of time and for some reason or another, they were returned. Common reasons for new cell phones to become refurbished are owner dissatisfaction and malfunctions. Regardless of the reason for return, manufacturers rigorously test their returned devices to ensure that they work as they should.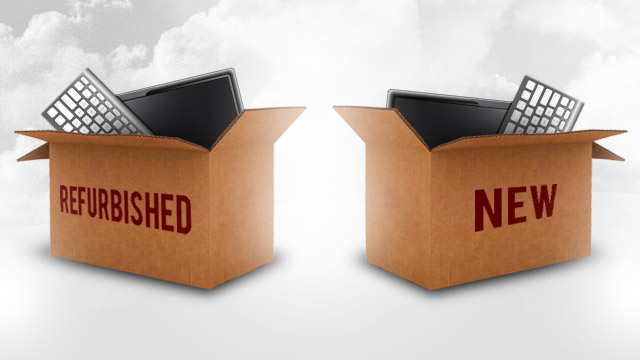 Don't Let the Packaging Fool You
Many reconditioned cell phones lack their original packaging. Instead of getting the brand new box, manual, charger, and any other bells and whistles that are normally included with a brand new cell phone, you may get only the reconditioned phone. Don't fret! You can find all of the items that weren't included online or at your favorite retailers for a great price. In many cases, even when you consider the cost of the missing items, you are still saving a great deal of money by purchasing refurbished.
Holiday Deals and the Refurbished Market
With the holidays fast approaching, the one thing that there is no shortage of is deals. Take advantage of the season and stock up on refurbished cell phones and electronics. Manufacturers want to sell their returned and reconditioned merchandise. The only way for them to make a profit off returned items is to inspect, repair, and test them to ensure that they work. That way they can sell them to consumers at a greatly discounted rate. Let their loss be your gain.
Aside from the packaging and stigma that is attached to reconditioned devices, there is nothing wrong with owning one or several. While everyone else is spending all of their money on a brand new cell phone that may not have all of the kinks worked out, you can purchase an equally or even more impressive refurbished cell phone for a fraction of the cost.
Disclosure: We might earn commission from qualifying purchases. The commission help keep the rest of my content free, so thank you!