This year Samsung is heavily involved in the Olympic Games and is supporting a lot of athletes that are playing in the Olympics held in Russia this year. A report came out in Switzerland according to which Samsung might be trying something during the Olympics.
As Samsung is one of the sponsors of the Olympics so all the athletes get to have a new Galaxy Note 3 as a gift, but according to the report it's not entirely true, as according to the report the competing Swiss team was asked to cover up their Apple logos in case they wanted to use their phones during the opening ceremony of the Olympic games. If this was true so everyone watching the opening ceremony of the Olympic Games would only see Samsung logos whether it's the crowd or the people watching it on their TV's.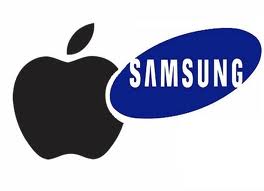 Samsung replied to this accusation by saying that they have no involvement in this matter what so ever and to prove them right, the IOC (Internal Olympic Committee) has got everything under control including the commercial marketing by different brands present and that Samsung has not been involved in any decision regarding marketing or the products that are to be used by the athlete's during the games.
This all seems rather true as Samsung is already getting a lot of publicity with their Samsung Guardian campaign that they are running in the Olympics. According to the IOC press office release:
"Athletes can use any device they wish during the Opening Ceremony. The normal rules apply just as per previous games. The Samsung Note 3 that were distributed are a gift to the athletes, so they can capture and share their experiences at the games, and the phones also contain important competition and logistical information for competing athletes."
The Samsung Galaxy Note 3 is the official Olympic phone as well so we are not sure if it's true and the company would go to such low levels to promote themselves, or maybe it was just a plot against Samsung which was denied by Samsung and the facts also points towards Samsung being innocent.
Disclosure: We might earn commission from qualifying purchases. The commission help keep the rest of my content free, so thank you!