Prior to its worldwide launch, Samsung's mobile payment system has gone through a beta testing in none other than its home country – South Korea. Korean users have caught the first glimpse of Samsung Pay, how it works and the benefits it offers to consumers. How they reacted to the tool might influence our own reception of the product.
But for us from outside South Korea, should Samsung Pay differentiate from the current stack of mobile payment systems offered to us by Google (Android Pay) and Apple (Apple Pay)?
At first, there were doubts if Samsung Pay would merge well with the other Samsung services such as wearables and mobile devices, given the Korean phone maker's reputation of having thrown its previous products into oblivion after much fanfare during launch. For instance, several past features and apps for Samsung Galaxy devices started with a bang and ended with a whimper through the years of the mobile evolution.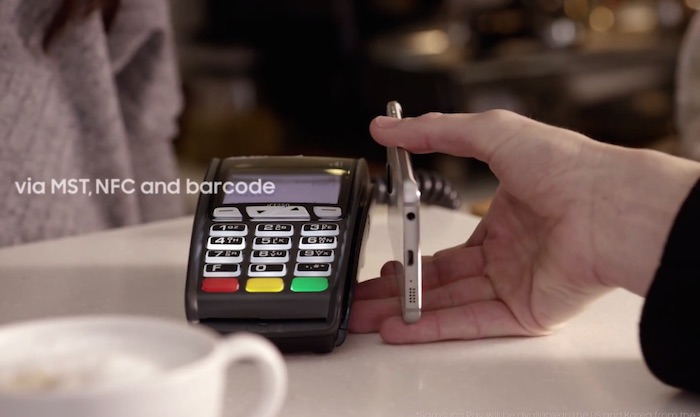 The first clue that Samsung would soon introduce its own mobile payment system came to light when the company acquired LoopPay at the onset of the year. LoopPay would later become what would be dubbed the Samsung Pay mobile payment system.
Samsung Pay is scheduled for a global debut next month. This early let us take the system into the scale of our first impression.
The very first thing that users in South Korea felt upon trying out Samsung Pay for the first time was the ease of use. Surely the other rivals Android Pay and Apple Pay have their own levels of simplicity. The most simple choice, of course, would have the best selling factor. As a user always on the hurry, you would not want your time to be consumed with unnecessary hassles such as learning your around a newly purchased product. Otherwise, nobody will embrace it.
The card loading process also takes no time. Within only a matter of seconds, you can register your card by placing it in front of your mobile phone's camera and letting Samsung Pay read the card information. A maximum of 10 credit cards can be registered in Samsung Pay.
Accessing Samsung Pay is also a no-brainer, you just have to either make a swipe gesture from the bottom of the screen up or press the app icon in order to turn the payment system on. Samsung Pay also supports fingerprint scanning, a more secure biometrics method for authenticating your access to the tool before it initiates your transaction.
Compared to Android Pay or Apple Pay, Samsung Pay also boasts of its higher sensitivity, thanks to the protruding home button on Galaxy S6. In this case, only the users of S6 will enjoy and appreciate the increased sensitivity.
In addition to NFC, Samsung Pay also facilitates payments via the MST, or magnetic secure transmission, which enables the system to connect with any magnetic stripe card reader.
Disclosure: We might earn commission from qualifying purchases. The commission help keep the rest of my content free, so thank you!