In the last post, we have known about how mobile phones could affect our health and the list of 20 phones with highest SAR level. If this is your concern and you want to find a safe mobile phone, here is the list of the safest ones with low SAR level. It was rated by Business Insider.
10. HTC Imagio
HTC Imagio own a 3.6-inch touch screen with the resolution of 800 x 480 pixels and powered by Windows Mobile 6.5 . There is a 5-megapixel camera at the back, a GPS connection and Wi-Fi. SAR: 0.498.
9. Motorola Devour
The midrange Android phone features a 3.1 inch screen with a sliding QWERTY keyboard and a 3 megapixel camera. SAR: 0.45.
8. HTC Surround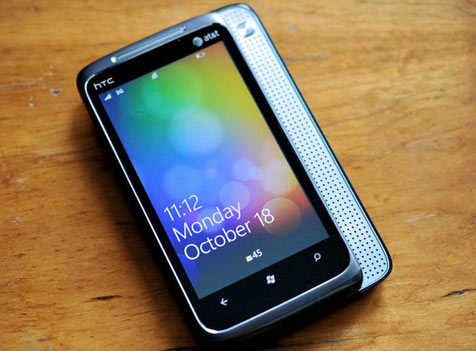 The HTC's Windows 7 smartphone has a 3.8 inch touch screen with LCD technology. It owns the 1GHz Qualcomm Snapdragon QSD8250, 448MB RAM and 512MB ROM. SAR: 0.439.
7. Samsung Smiley
Samsung Smiley has a sliding design, a friendly interface and it is very easy to use. It is also packed with a 1.3 megapixel camera and entertainment features such as full MP3, MP4 player, Google Maps. SAR: 0.43.
6. Samsung Captivate
Captivate is another version of the Samsung Galaxy S for AT&T with a beautiful and unique design. It is running Android 2.2 and has an impressively high battery capacity. SAR: 0.42.
5. Samsung Evergreen
This is the environment friendly phone with a side slide-out QWERTY keyboard and 3G connectivity. SAR: 0.41.
4. Samsung Haven
Haven is the mobile phone for basic needs such as voice call or alarm. It even doesn't have a camera. SAR: 0.41.
3. LG Quantum
Quantum is the smartphone designed for women. It has nice curves with a powerful specs. It is featuring the Windows Phone 7, 1 GHz Qualcomm Snapdragon QSD8650, 256 RAM BM and 3G connectivity (HSDPA, HSUPA), Wi-Fi 802.11 b/g/n. SAR: 0.35.
2. Samsung Infuse 4G
This is maybe the most notable phones in the list, a powerful smartphone with almost no effects to human brain. SAR: 0.2.
1. Samsung Blue Earth
Top of the list is another Samsung phone. The Samsung Blue Earth is known as the first touch-screen phone using solar energy. The device is made of PCM plastic, reuse materials from plastic bottle with solar battery mounted at the back. SAR: 0.196.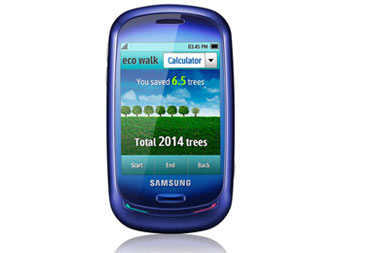 Lowest SAR Level Smartphone in the U.S.
| Rank | Model | SAR (digital) | Carrier |
| --- | --- | --- | --- |
| 1 | Samsung Galaxy Note | 0.19 | T-Mobile |
| 2 | Samsung Galaxy Note | 0.27 | Unlocked |
| 3 | Samsung Galaxy S II Skyrocket | 0.3 | AT&T |
| 4 | Kyocera DuraXT | 0.328 | Sprint Nextel |
| 5 | Huawei Impulse 4G | 0.34 | AT&T |
| 6 | Samsung Focus Flash | 0.35 | AT&T |
| 6a | Samsung Galaxy S II | 0.35 | T-Mobile |
| 8 | Samsung Galaxy Beam | 0.36 | Unlocked |
| 8a | Samsung Galaxy S II | 0.36 | AT&T |
| 10 | Pantech Swift | 0.386 | AT&T |