We are seeing more truly wireless earbuds, especially after the Apple AirPods is released. Many people want to find cheaper options since the AirPods is totally overpriced. The Rowkin Bit Charge Bluetooth headphones are promising as they don't look like a Chinese junk. Let's check out the headphones.
Unboxing Video
Design & Features
I was very impressed when I took the product out of the box. I thought it was a backup battery but this is actually the battery to charge the wireless earbuds. Noticeably, you can also use the battery to charge your smartphone, so it's very convenient for people on the go.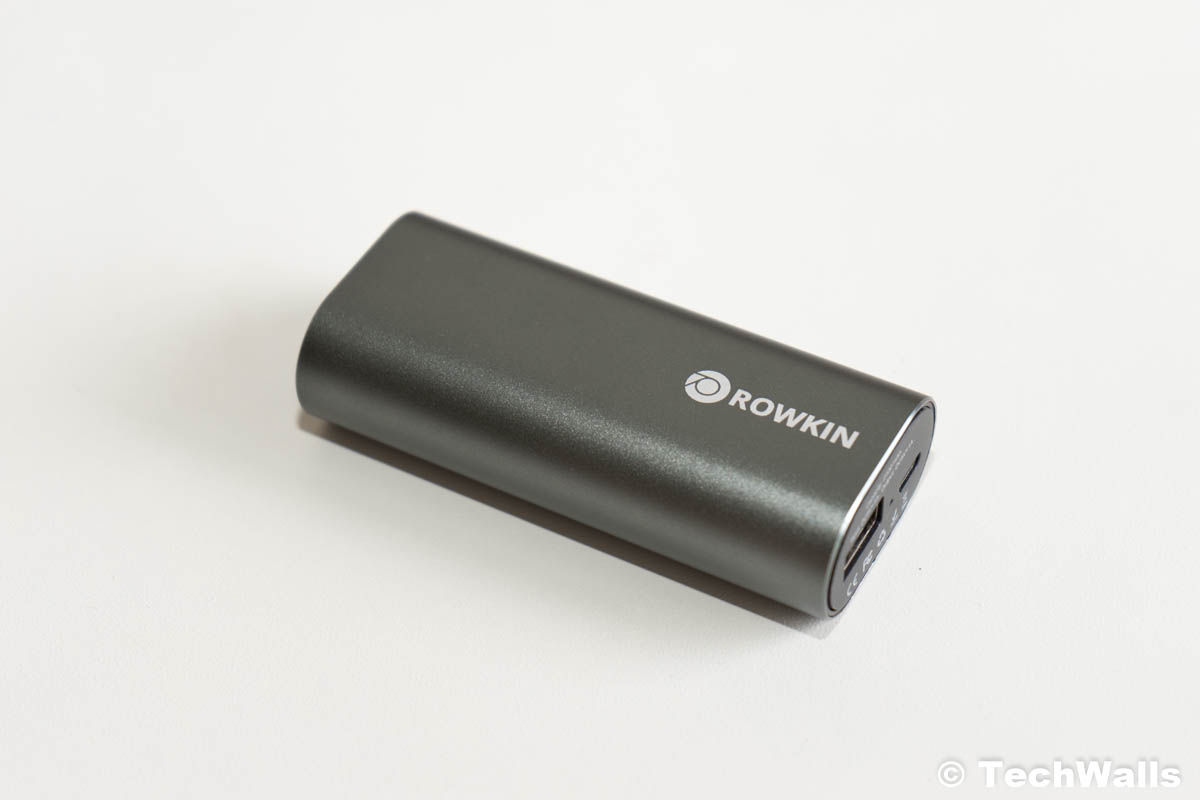 I love that the manufacturer makes it easy to charge the 2 earbuds. It features magnetic conductive charging, so you will just need to place the earbuds onto the 2 holes on the battery and they will be charged instantly, no charging cable is required. Another nice touch is that you can check the battery level of the charger case by shaking it, 4 blue flashes mean the battery is full. The earbuds themselves could last less than 2 hours, however, when you use it with the case, the total battery is about 30 hours.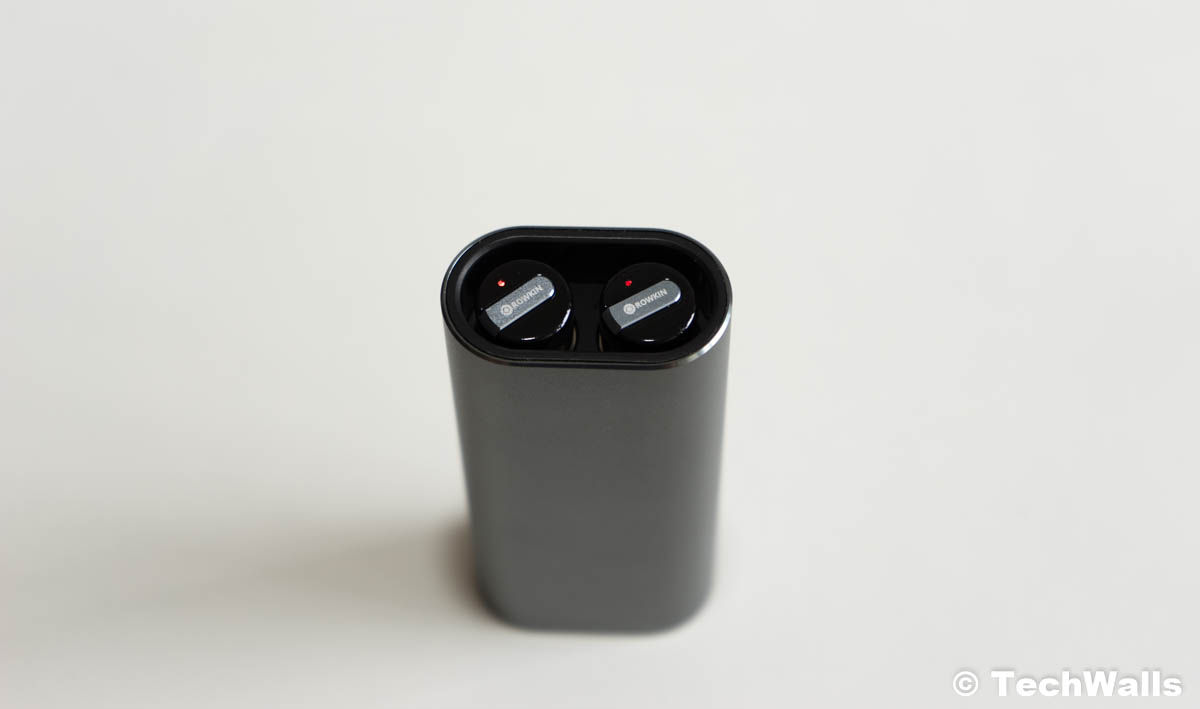 The build quality of the earbuds is quite amazing. The exterior is made of stainless steel with a mirror-polished coating, so the headphones look like a premium product.
My only concern is that the ear tips don't fit snugly on my ear canals. They don't drop out easily but they will get loose gradually when I start running. Therefore, I don't recommend you to use the earbuds for workouts, there is nothing to secure the earbuds and you could lose them easily.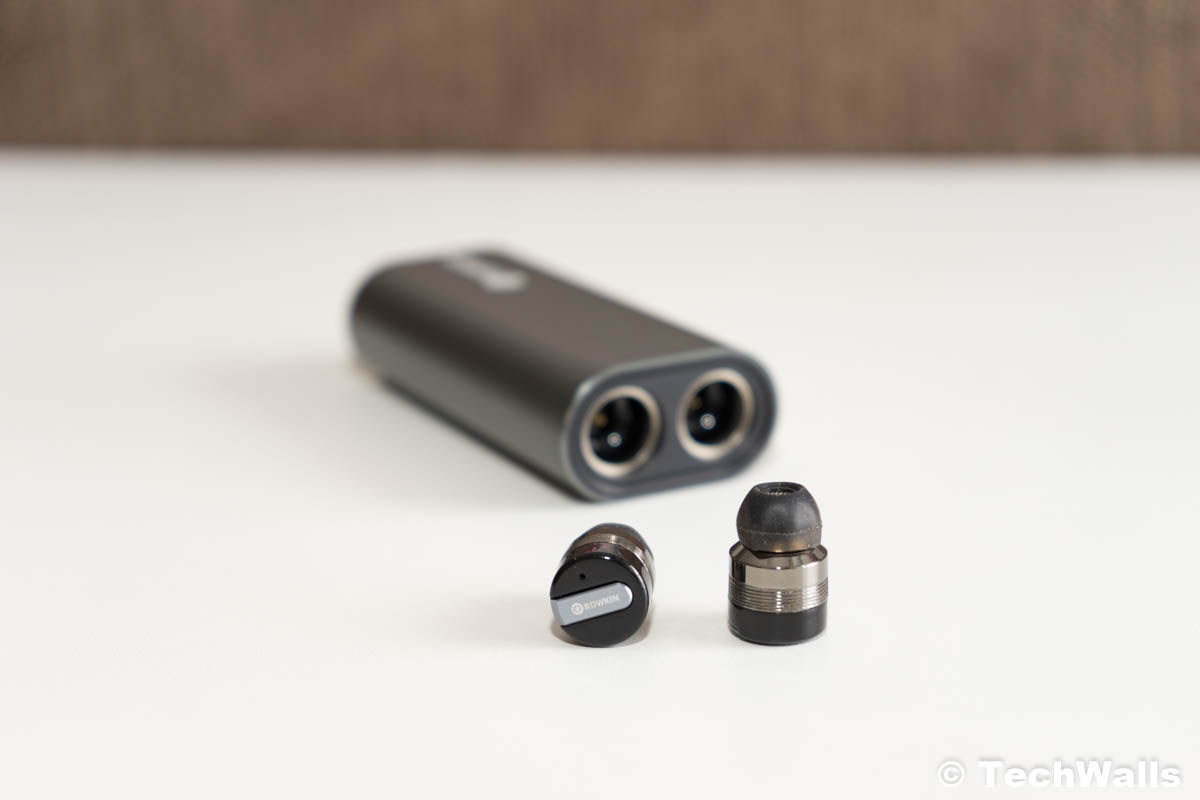 Audio Quality
While the design and build quality of the product are extraordinary, the audio quality is kind of average. The in-ear headphones sound just like cheap options you can buy for less than $20 on the market. It delivers a very similar sound with an emphasized bass response, muddy mids and slightly recessed highs.
Having said that, the product is built for active people, not audiophiles, so the audio quality is still acceptable in general. You won't be able to tell the disadvantages when you are on a bus or subway.
During daily usage, my biggest problem is that the earbuds lose connection occasionally and this causes a few seconds of interruption.
Conclusion
Pros
Premium design
Great total battery life
Truly wireless headphones
Cons
Fatiguing sound
Insecure wearing
Rowkin Bit Charge headphones are a beautifully designed product but the sound can't satisfy music lovers. After trying some truly wireless earbuds, I can't recommend them to anyone as they are too expensive and there are better-sounding wireless headphones out there for just half the price.
TechWalls Rating
Design & Features - 8.5
Audio Quality - 6
7.3
Average
Nice design yet average sound.