Shopping for a video projector has never been easy for consumers, considering the fact that there are hundreds of brands available on Amazon. Projectors used to be expensive machines but the price has gone down dramatically in the last few years. Last year, it cost somewhere in the $100-$200 range to get a decent projector. However, I am still surprised as the RFV portable projector costs just $69 at the time of writing.
Disclosure: We received the product in exchange for the review. We spent time testing it to make sure this review is honest and unbiased.
Unboxing Video
Features & Video Quality
The RFV projector comes with all features you should expect from a basic projector. In terms of connectivity, there are an HDMI 1.4 port, a USB port, 3.5mm audio, and AV input. The projector doesn't have a built-in OS and this is probably a good thing because most of those OS are terrible. You can easily plug your laptop, gaming console, or any streaming device like Apple TV or Google Chromecast to the HDMI port and have a much better experience.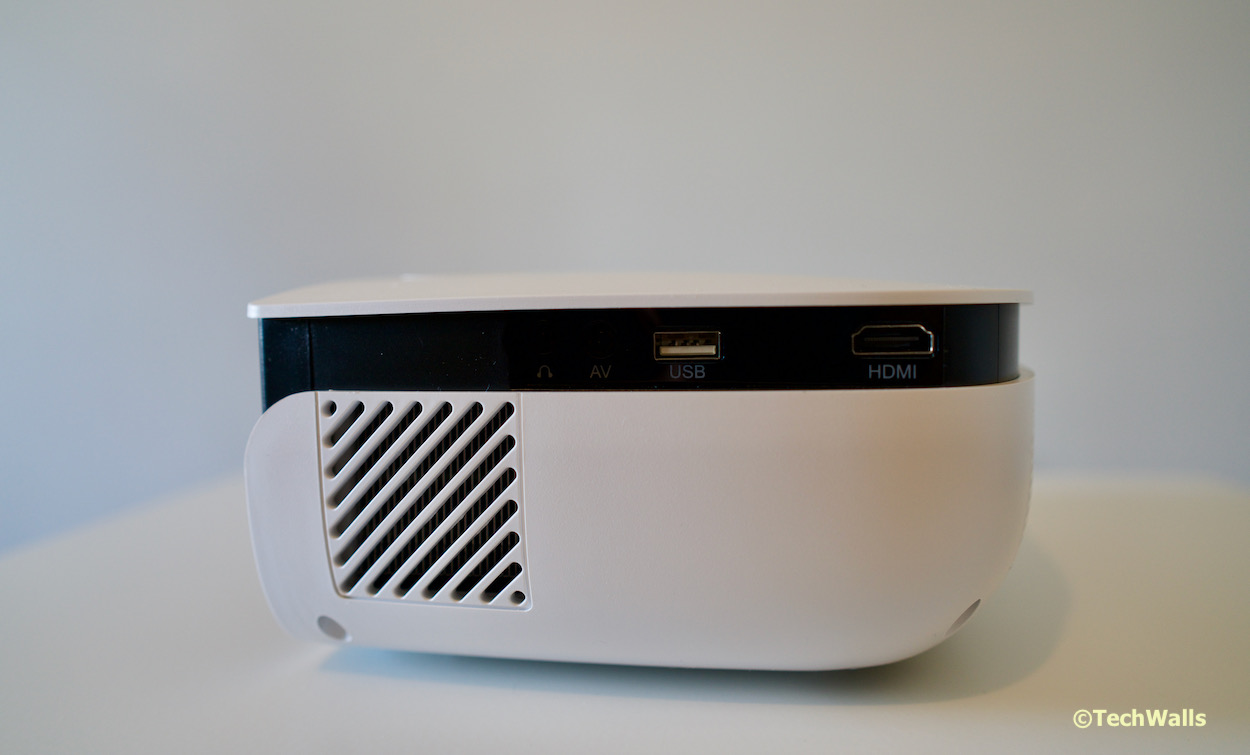 The product has a compact and lightweight design, so you can easily move it around or bring it outdoors for a movie night. It is equipped with a built-in speaker and it is fairly loud as compared to my recent projectors, however, you should still get an external speaker system to enjoy movies. There is a remote control that is helpful when you want to control the projector installed on your ceiling.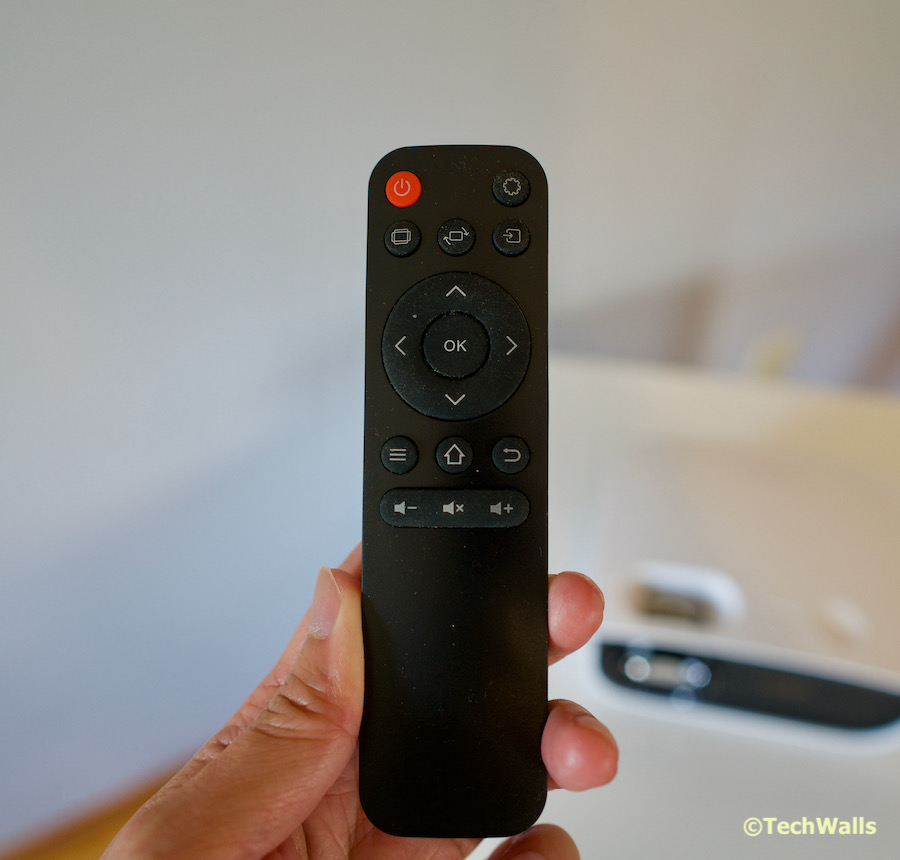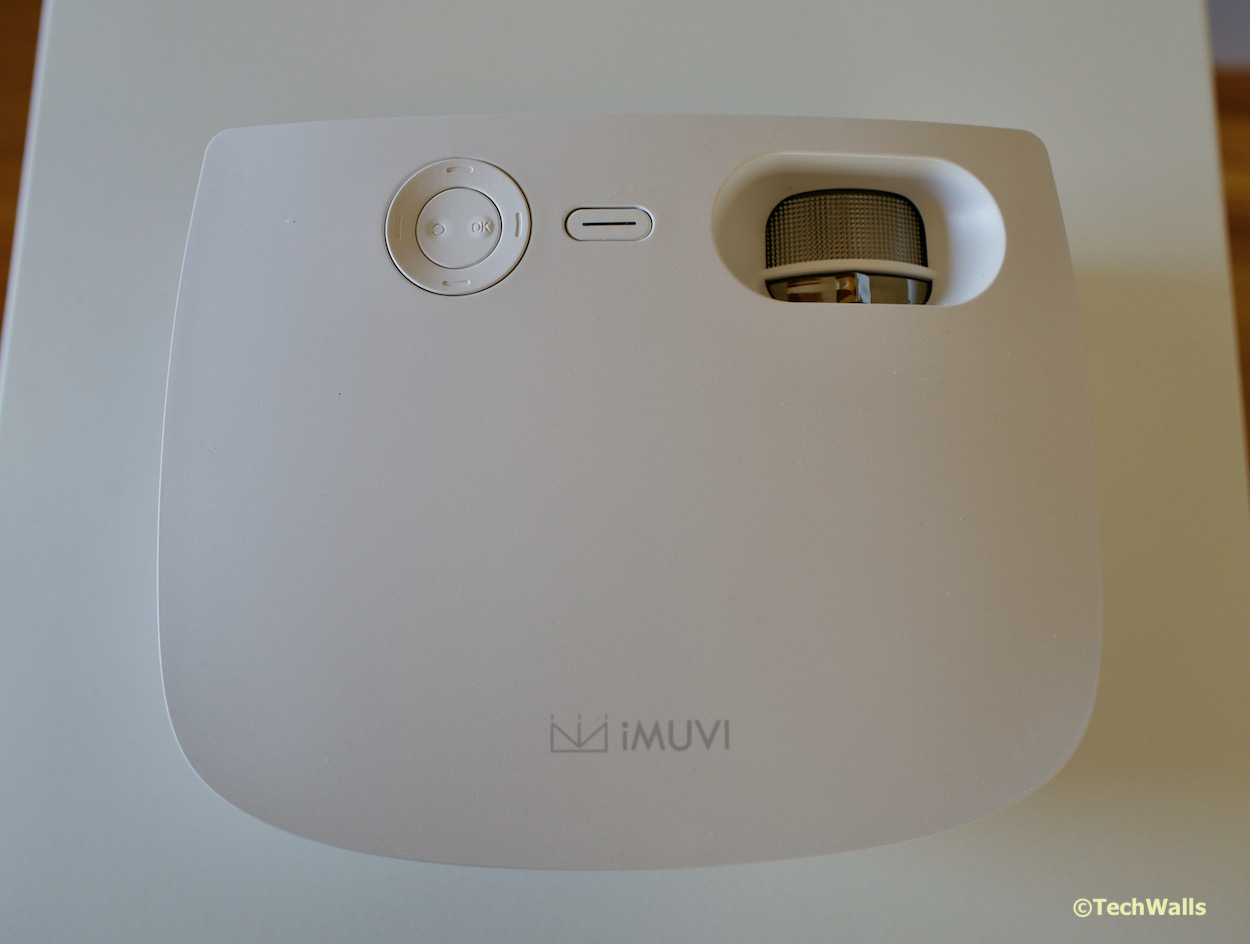 It is quite straightforward to set up the projector but you should adjust the placement of the projector first before rotating the keystone correction knob. There is also a focus knob to make the video sharp when changing the projecting distance. According to the manufacturer, you can project to a 236-inch screen at a 27ft distance.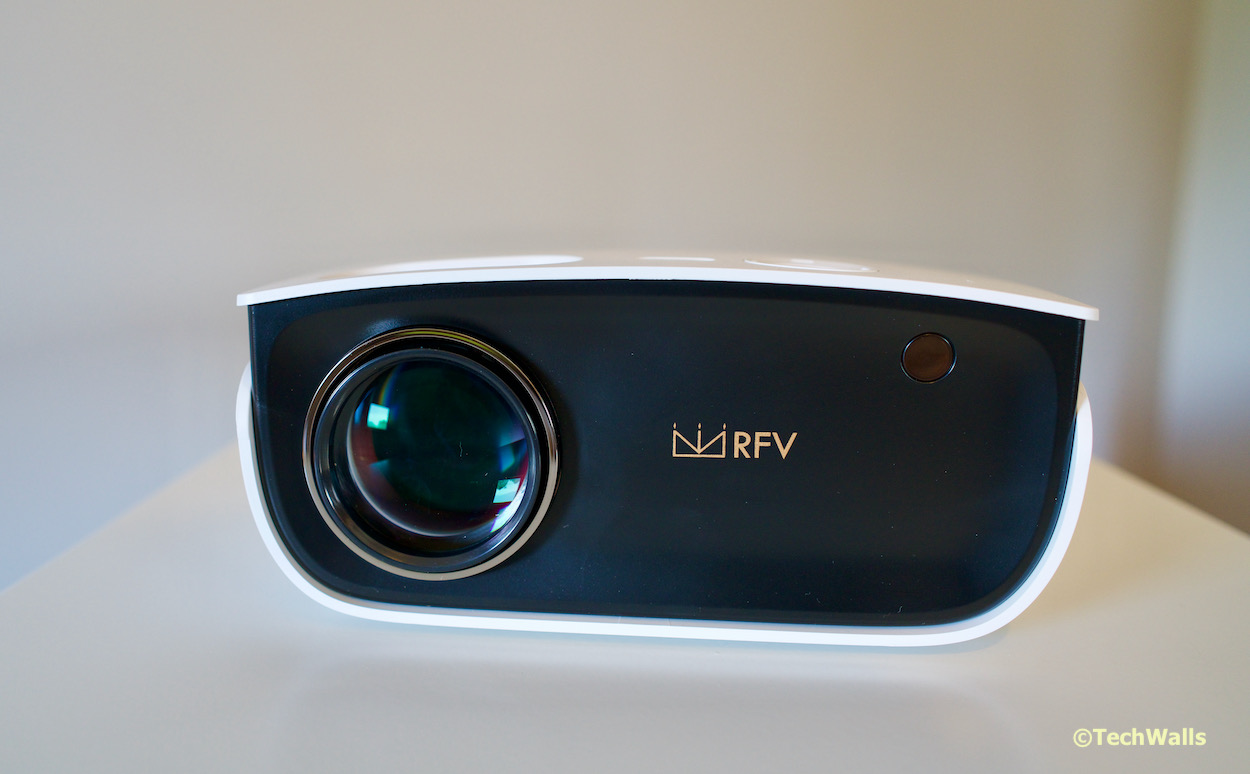 In my test, I use the projector indoors and project to a 70-inch screen. The video looks best at this size; As I moved the projector further, the image doesn't look as sharp and bright. It supports up to 1080p content but the native resolution is 720p, therefore, I wouldn't recommend you to project to a bigger screen.
In the first hour testing the projector, I saw some red artifacts appear in dark scenes. They disappear after a while and everything looks smooth again. Another limitation is that the image still looks slightly blurry around the corners. Otherwise, I am quite pleased with the video quality. The projector has the maximum brightness of 4,000lux, so I can see everything clearly even when my window shades are still open.
The image looks clearer and sharper than I expected, especially when comparing to other HD projectors. I can browse web and read text without any problem. The movie experience is not bad at all and I really think this is a great inexpensive choice to enjoy movies on the big screen. You can purchase the RFV projector on its official website.
Disclosure: We might earn commission from qualifying purchases. The commission help keep the rest of my content free, so thank you!