Every person who has ever owned a smartphone, or even a feature phone for that matter, knows the inconvenience that the loss of your mobile data can cause. With the advent of technology, we are becoming more and more dependent upon our gadgets, and that's why our mobile phone is always filled with data on which we are reliant upon. As the technology related to mobile phones gained momentum, a new genre came into existence, known as the smartphone. At first there was just Apple's iPhone, but with the passage of time its competitors and rival mobile phones started coming out, like Android, and finally Windows Phone 7.
Windows Phone 7 is a relatively newer smartphone compared to Android and iOS, and maybe that is the reason there aren't as many tweaks and hacks around for WP7. Only recently custom ROM development started for the Mango platform, and there isn't even a clear way of restoring data should you happen to lose it on your WP7.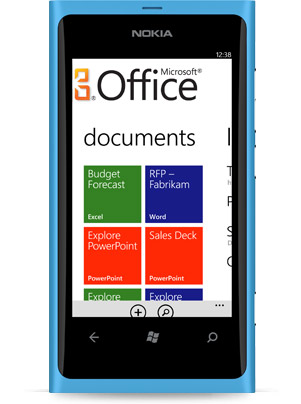 Fortunately, things aren't as hopeless as they might appear to be at first glance. There are ways using which you can restore everything you have lost from your WP7 device. First of all, you have to consider the scenarios which might lead to the loss of your data, and the type of data which may be lost. Usually, your phone is wiped completely whenever you perform a factory reset on it.  This could be done for a number of reasons, not the least of which is the release of the custom ROMs. And if you want them flashed on your device, you will have to say goodbye to your contacts, apps, text messages, games and all other app data. A good practice to avoid such situations is to backup as much data online as possible. But it is understandable that not everything can be synced to the cloud in WP7, and for such things you do need a fool proof method of restoring your stuff in case of any mishap.
Microsoft has built the Zune software as a support tool for WP7 devices, and it does come with a restore option. If you have ever synced your phone with Zune, or have updated from one version of software to another using the Zune tool, then it is possible to easily restore it, as Zune saves all your data automatically. To do that, connect your device to the PC via a USB cable. Zune should automatically be launched. Wait for the syncing to complete, and then go to the Settings menu. There you will find a tab named Update. Go to it, and wait for the phone to finish looking for updates, which will be marked by the disappearance of the red line. Once that is done, click the Restore button showing on the main screen, and wait for the steps to finish.
Alternatively, if you want to get your restore data manually, it can be found at this path in your PC, (which has Zune installed).
%LocalAppData%\Microsoft\Windows Phone Update
Disclosure: We might earn commission from qualifying purchases. The commission help keep the rest of my content free, so thank you!