With the fast growth of blogosphere in the past few years, the number of people using illegal means to earn money has also increased. There are various instances in which people copy the content of someone's blog without permission and publish it on their own websites. The first problem is how to know whether your content is copied by someone else and the next is to stop that person from copying your hard work for his own profit.
First, you need to understand that it's necessary to stop people from copying your blog content as it would negatively affect your search engine rankings, page rank and ultimately your blog ranking given by Google.
So, you need to check whether someone is copying your content or not. For finding this, the simplest way is to type a few word or sentences from your post with inverted commas on Google and check the websites which you get in the result. For getting a clear picture, you need to repeat this process at least thrice mainly for your latest posts. In the result, if you see more than one results about from your own website, you should thoroughly check those results. Go through the content and find out if the other person has copied a part of your content or whole content. It's also essential to check if he has given any credit to your blog for that content or not. By repeating this process regularly, you will come to know about some websites which have been the regular offenders in copying your content.
Now, after knowing the culprit, the most significant task is to stop the copying of your hard work.
Use CopyScape Banner
You can use a CopyScape Banner on your blog with a warning message for the content thieves. Apart from this, after catching the website with your content, you can contact the website owner by getting his contact details from the website home page. The contact details are also sometimes available on other important pages like About US, Contact Us, Contact form, Author Page etc which can help you in directly interacting with the owner of that website.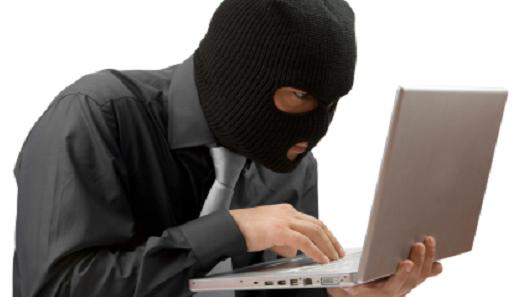 Use Whois and Alexa for getting Contact Details
However, there can also be cases in which you may fail to get any contact information on that website page. In such circumstances, you can make use of Whois and Alexa records for getting the contact details of that website. After getting the contact details, it becomes much easier to stop people from copying your blog content.
It's always suggested to use polite ways first before taking any strict action against the content thieves. So, the first step should be to send a polite mail asking the person to remove your copyrighted work from his website as doing that is illegal. After that, you should wait for the response for at least 5-6 days.
Send Cease and Desist Notice
In case, you don't receive any reply for 5-6 days, you can send cease and desist notice to the website owner which is also known as C and D. Apart from this, you can also send a DMCA letter to the webhost of that website. By applying this method, strict actions can be taken against the websites which copy copyrighted work from other websites.
Send DMCA Letter to Concerned Sources
If the website with your copied content uses Google Adsense, you can also send a DMCA letter to Google Adsense. By this, the website owner can even be banned by Google Adsense which will stop all his revenue generated through the Google Adsense account. You can also send DMCA letters to other sources from where that website earns money and does its business.
File a Lawsuit
If all these methods fail to stop the website from copying your content, you should file a lawsuit against it which will certainly stop the theft of your copyrighted content by others.
So, these are the best things to do when you find that your content is being copied by others.
My Verdict
Before taking strong actions, it will be great if you send an email to the blog owner with the links, and ask him to remove the content. If he removes the article from his blog then the problem is sorted. The reason behind informing the blog owner is that there is a very less that the blog owner himself wrote the post or is aware of it. As the blog owner hires freelancers generally, so it will be harsh if you file a case against him and his blog. If you do not get a positive response of your email, you can proceed and follow the above mentioned ways.
Disclosure: We might earn commission from qualifying purchases. The commission help keep the rest of my content free, so thank you!