Reolink announced the new Argus Pro security camera in summer 2018. This is a promising product because it has a lot of powerful features at a very affordable price.
Inside the box, we have the camera, a rechargeable battery, an outdoor mount, a silicone cover, a micro USB cable, and some screws. Besides, I also have a solar panel which is sold separately.
Features
Wireless
Powered by a rechargeable battery or a solar panel
PIR motion sensor
2MP Full HD
33-feet infrared night vision
Two-way audio
IP65 weatherproof
130-degree wide viewing angle
Live view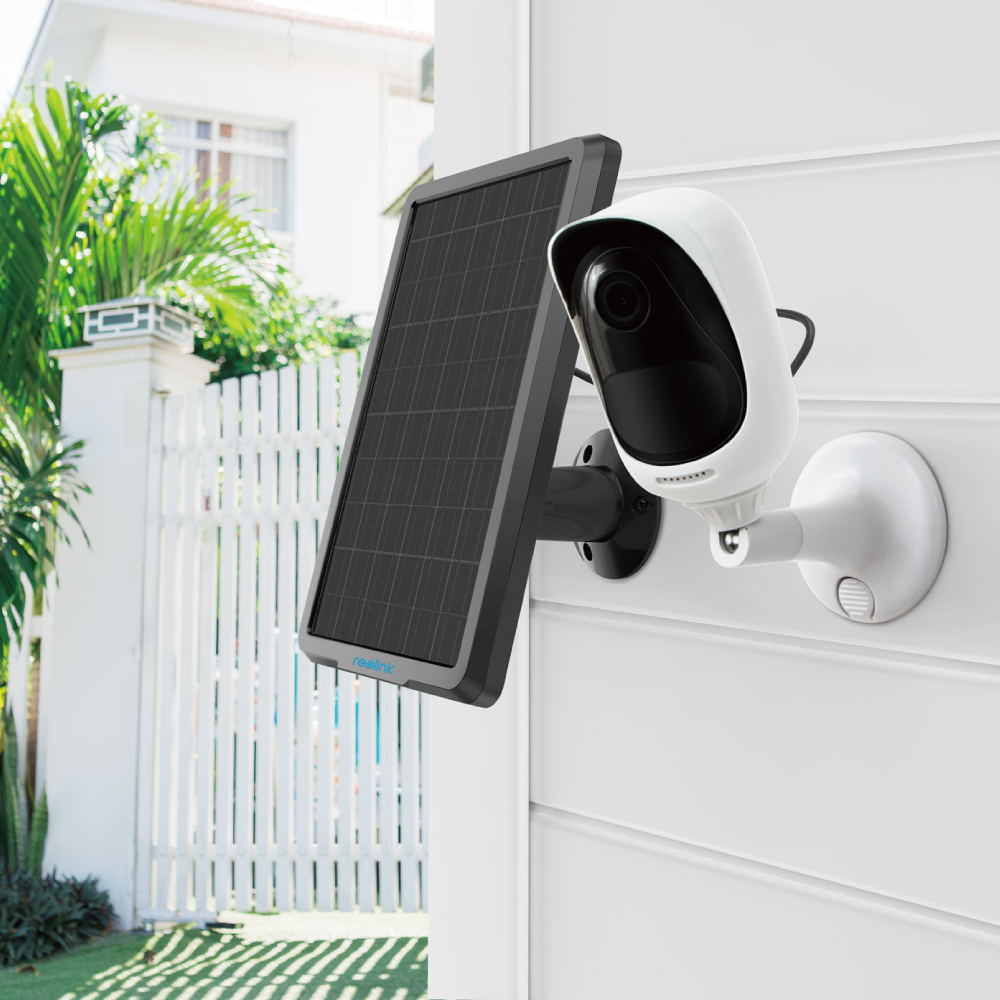 The biggest concern about wireless security cameras is battery life. We all want to watch our house even when we're away for weeks or months. Fortunately, the battery life of the Argus Pro is quite good. According to the manufacturer, the battery-powered security camera could last up to 180 days of standby or 960 minutes of live viewing. Of course, we won't stream the video all day; The camera will wake up when you need to view it or by some triggering events. Since I hate recharging batteries, the solar panel comes very handful as it is a continuous power supply for the Argus Pro and I totally can forget about the battery.
The whole installation is pretty straightforward. This is an outdoor camera, so you can install it anywhere outside your house, for instance, at the front door or even on a tree. The product comes with a mounting bracket and a screw hole template, so you can easily install it on the wall or ceiling. Afterward, you can mount the solar panel next to the Argus and connect its micro USB plug to the camera.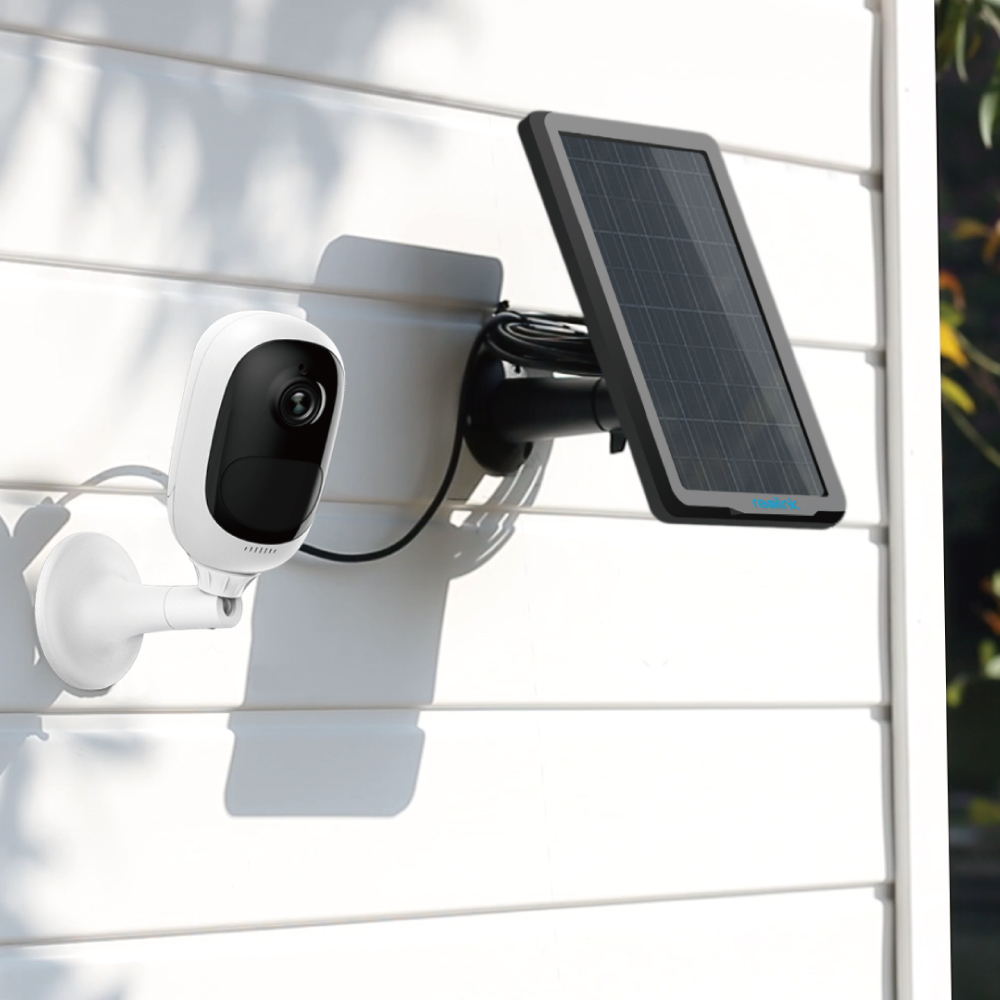 The next step is to set up the camera via the Reolink app (available on both Android and iOS). Make sure that the Argus Pro is within your Wi-Fi coverage, otherwise, you won't be able to find it in the app. The app becomes a control center for your surveillance system. Once the PIR motion sensor detects a motion event, the camera will wake up, start recording and push a notification to your smartphone. It can even make an alarm at the same time, so you will feel much safer now.
The camera is also equipped with a built-in microphone and speaker, so you can hear what's going on at the door and talk back right on your smartphone.
Regarding storage options to save the security camera footage, we have some options like micro SD cards, cloud, NVRs/DVRs, NAS, FTP, and personal computers. I'd recommend using a micro SD card since it is the simplest and fastest option; It still works even when your network has problems. Moreover, you won't need to remove the card when you want to view recording footages; You can just open your phone, launch the Reolink app, search for recorded videos, and start playing.
The only disadvantage is that it supports micro SD cards with the maximum capacity of just 64GB. That means I can't use my 256GB or 512GB micro SD cards with this camera. The 64GB card can save less than a week of footage. When you set recording at the highest bit rate, the time length is much lower at just around 18 hours of footage. Besides, an intruder or thief can easily take down the camera and damage the micro SD card if he finds it. Therefore, if you are serious about security and want a better footage storage, you can consider using standalone NVRs/DVRs which are also extremely easy to set up.
The video quality is quite good since the sensor can record full-HD videos. It still can deliver clear black-and-white videos when recording in the dark
This is a cost-effective solution to protect your home or business, as long as you don't need a 24/7 recording security camera. Besides, the product is not compatible with voice assistants like Amazon Alexa or Google Assistant yet. Otherwise, the Reolink Argus Pro is still a great recommendation for the price.
Disclosure: As an Amazon Associate, I earn from qualifying purchases. The commission help keep the rest of my content free, so thank you!