I was so excited when Apple launched the new Apple TV 4K a few months ago. Although I've already had an Android TV and recently used the Xfinity Flex 4K, their performance was terrible and I couldn't wait until I get hands on the Apple TV 4K 2021. Therefore, I ordered the TV box as soon as it was available online.
This is my first Apple TV ever and since I am using a bunch of other Apple products, I thought this Apple product would satisfy my needs once again. Unfortunately, after using the Apple TV for nearly 3 months, I regretted spending more than $200 for it. Here are some reasons why I do not recommend the product.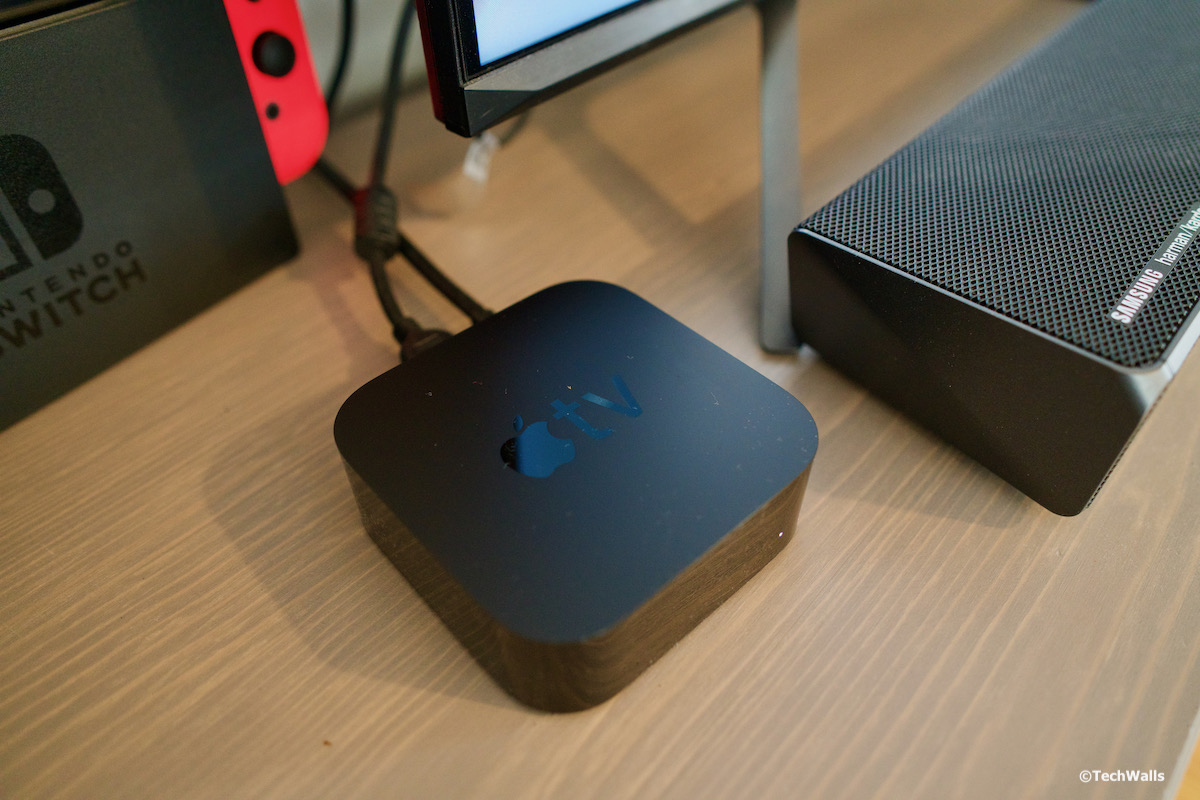 1. Gaming experience is not as good as expected
This is a very important reason that I decided to get the Apple TV. I expected it could be an ultimate entertainment system and I could get rid of game consoles in my living room. I subscribed to Apple Arcade to get access to more games, including some promising ones like Fantasian, NBA 2K21, or Oceanhorn 2. Unfortunately, I couldn't enjoy any of those games for more than 1 hour. Both the graphics and gameplay are subpar as compared to titles on Nintendo Switch or PlayStation.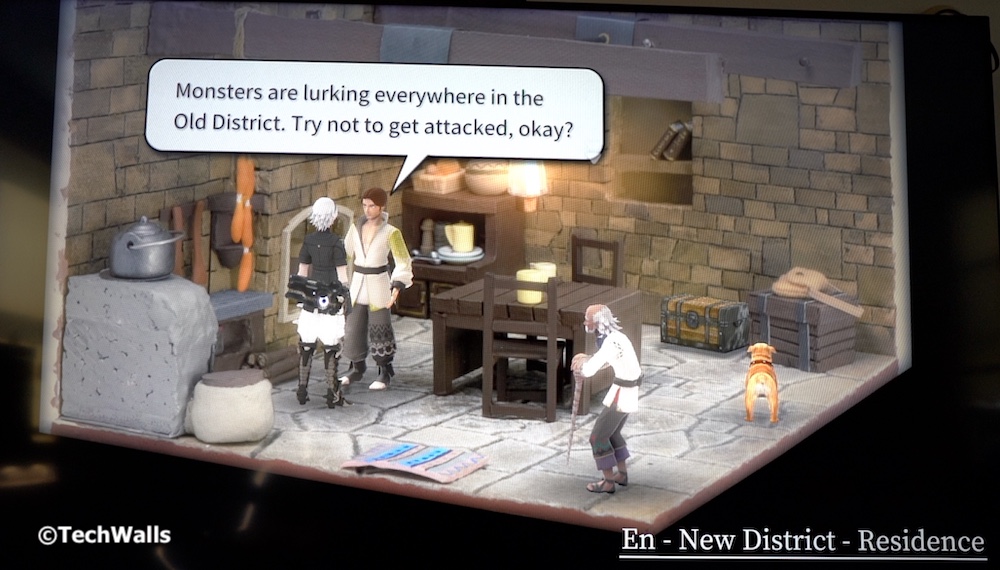 2. I can't properly mirror a FaceTime video call to TV
I expected I could improve the FaceTime experience when mirroring my FaceTime calls to the big screen using AirPlay. It is not that great in real-life usage. The phone still has to be on all the time and I have to place it somewhere in front of the TV so it can capture my face with the front camera. Another issue is that you need an iPad to show full screen on TV with the aspect ratio of 4:3. If you use your iPhone even in landscape position, the TV still shows the screen vertically with huge black areas on the 2 sides.
3. Limited Siri Voice Commands
You can quickly call up Siri by pressing the button on the right side of the remote control. You can search for movies, open apps, control video playback, check weather, check stocks, check live scores, or control HomeKit products. That's basically everything you can do with Siri. It is way dumber as compared to Google Assistant on Google TV. It even can't answer simple questions like "Who is Steve Jobs?". This is actually worse than the Siri version on your iPhone.
4. The remote control is not that amazing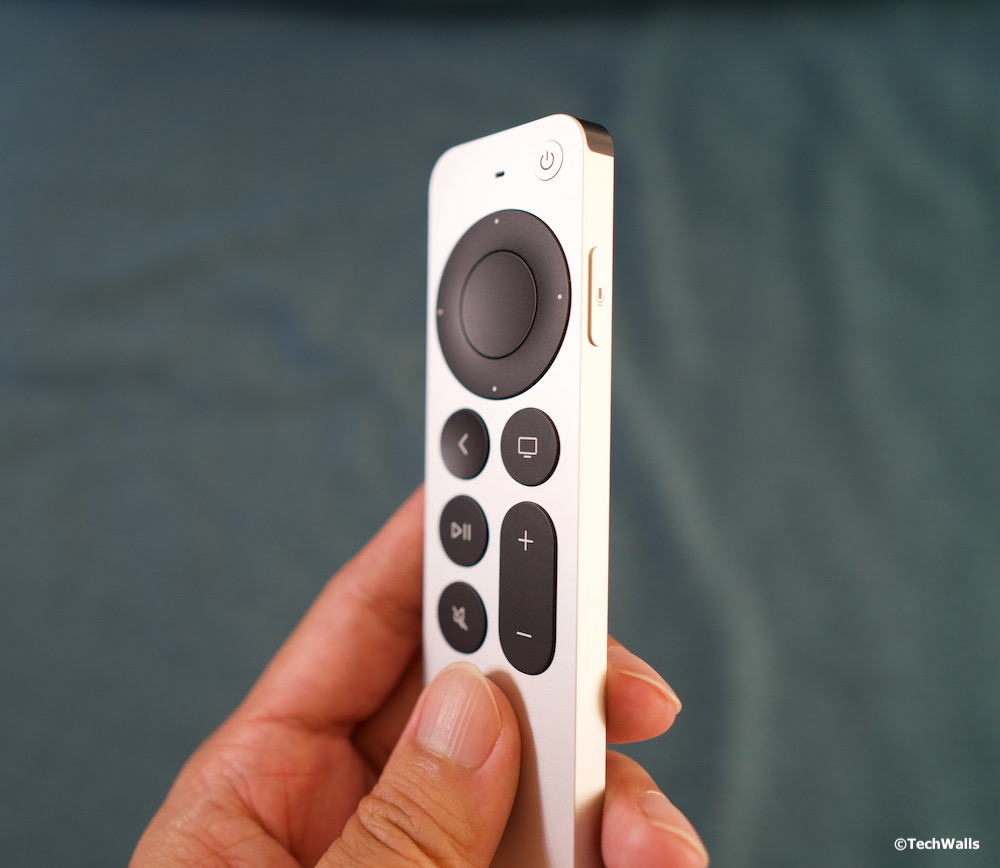 This is probably the most over-hyped feature of the new Apple TV 2021. The D-Pad can be used as a trackpad so you can swipe to move quickly. You can also use a circular gesture on the outer ring to fast-forward or rewind; However, this trick only works with Apple TV+ and we have to wait until other apps like YouTube or Netflix support it. At this time, I still need to click on the left or right button to skip forward or backward. This is inconvenient because I accidentally tap on the touchpad very often and move the cursor to another position.
5. Some apps still freeze suddenly
I thought that apps developed for tvOS should have better quality, at least on par with iOS apps. Unfortunately, they have some limitations even when compared to Android TV app. For instance, the Youtube app on Android TV shows more content that might interest me and it has a long-press feature to quickly add a video to watch later, flag as not interested, or visit the channel. The Netflix app on Apple TV is also missing support for interactive content; Although the number of interactive content is quite limited, it is still fun to play with it sometimes. Another app that I had bad experience is Hulu; It freezes sometimes when I switch channels and occasionally, the audio from previous channel was still playing after I already switched channel.
The processor is upgraded from A10X Fusion to the A12 Bionic but the difference in performance is indistinguishable for most average users.
Despite those disadvantages, I probably still stick with the Apple TV for a while because it is the slickest and fastest streaming device I've ever used. All apps can be installed and opened quickly, there is no lag or hiccup as seen on other devices, and it has future-proof features like HDMI 2.1, Wi-Fi 6, and Thread (a low-power mesh networking technology protocol designed for smart home). In terms of video and audio quality, it is equipped with all essential features like Dolby Vision, Dolby Atmos, and high frame rate 60fps HDR10. Since my TV doesn't support Dolby Atmos pass-through, I connect the Apple TV to my soundbar and finally can enjoy Dolby Atmos for the first time.
Disclosure: We might earn commission from qualifying purchases. The commission help keep the rest of my content free, so thank you!