We all have had those long nights working at our desks or late-night gaming session where we have either a lamp by the desk or an overhead light causing eye strain. Maybe even had a conference call and did not have a lot of natural lighting and required another light source. These mentioned are not ideal situations to be in as the light is hitting your eyes.
This is where Quntis comes in with their LED lamp that can attach to your computer or monitor. The product can shine light but downwards avoiding your face and eyes. You power this by a simple USB cable.
Features and Specs
Quntis is LED lamp that simply clamps to a computer or monitor and is powered by a standard USB-C connection. Clamping to your monitor helps to save desk space and avoids unwanted light to your eyes. However, my monitor has a curved back, so the lamp is not as sturdy as it should be.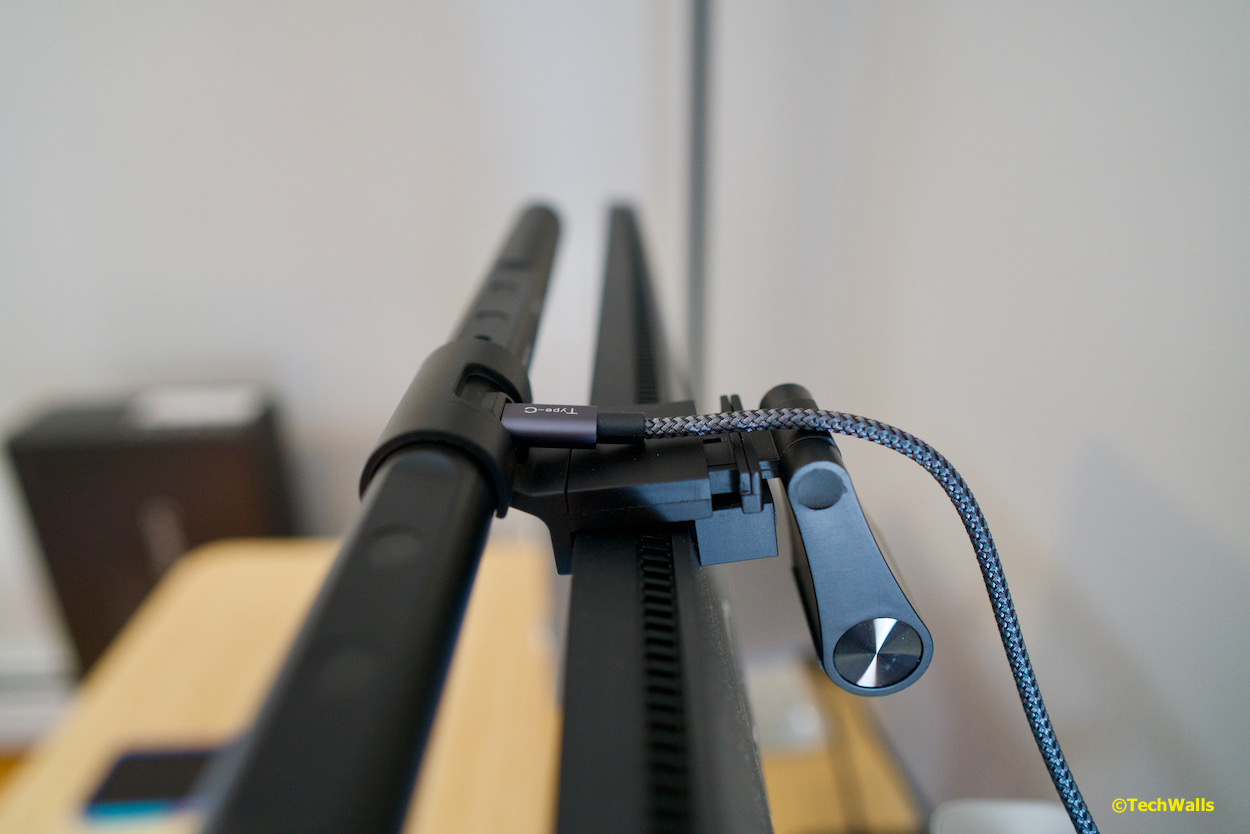 With the added blue light filter, the lamp is ergonomically and can help with long computer sessions. The lamp bar includes four different buttons with different functions. The first is your on/off button which is turn the lights on or off. Next is the auto dimming which automatically adjusts the brightness and temperature based on your current environment, this is a very neat feature as you won't spend time trying to match up the correct setup. Next, is your manual buttons to adjust brightness and temperature if you wish to do this manual. Note: You will have to disable auto dimming to set these manually. Looking at the LED temperature and brightness, we see there is different temperature from 3000K to 6500k which gives you different options while working on the computer. Your brightness is ranged from 0 – 100% like most light bulbs are.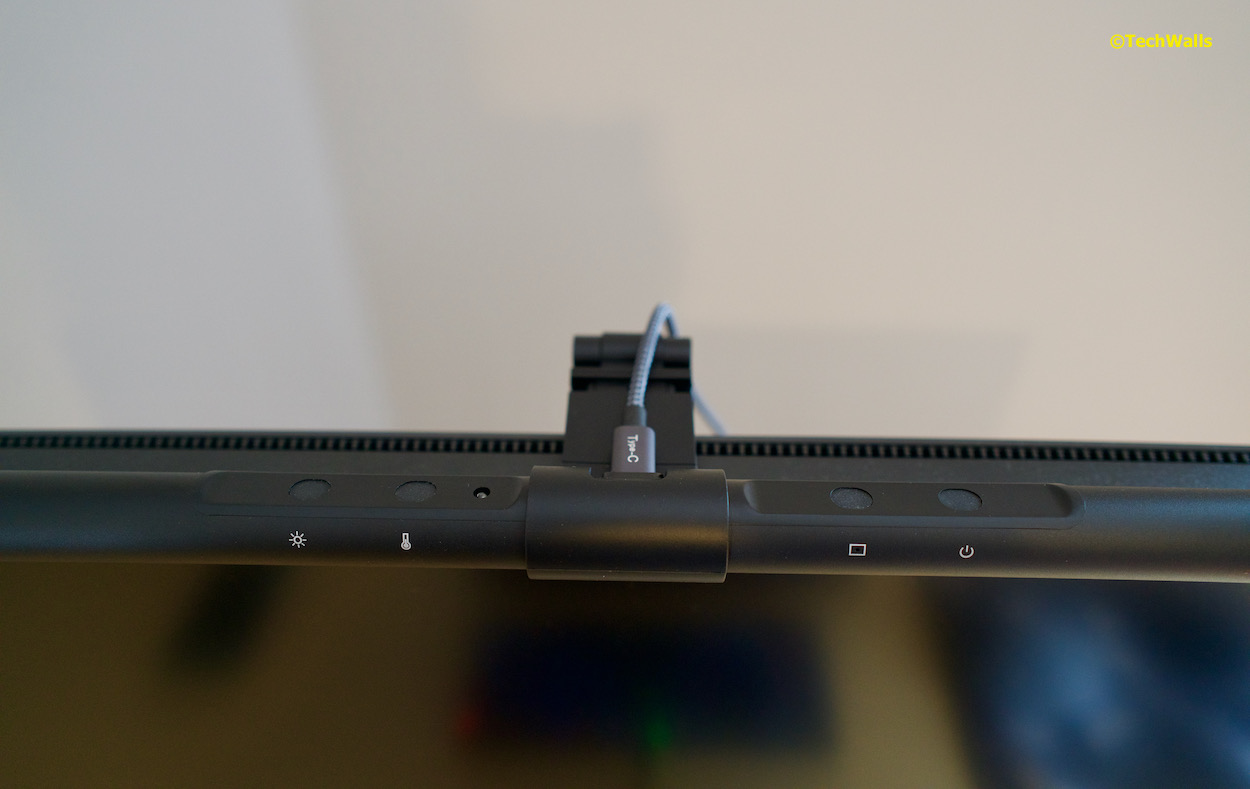 The length comes in at about 15.7 inches, making this excellent for screens in the 15–22-inch spectrum. The manufacturer says the lamp is not suitable for laptop screens, however. The lamp bar is made from aluminum alloy and includes a counterweight to help to keep the clamp securely to your device. Speaking of clamping to your device, the light bar is made with silicone to help prevent damage to the monitor. Looking at the design and quality, this seems to be a sturdy and well-made device.
Benefits
While using the Quntis LED lamp there are many benefits that can be had. One of them is desk space that you save from clamping on your monitor that will be already on your desk. Not having an extra item on your desk is extremely helpful and I can attest to having that extra space is awesome. Next, is the auto dimming which most lamps/lights don't provide, especially not with the blue light filter also added in. This automatic feature helps you keep working without any wasted time working on adjusting the light or warmth of the light. Lastly, is the reduce of eye strain that is caused by other lamps. This is a big feature that Quntis is trying to illustrate to their customers. I know when I get too bright of lights or the wrong temperature, I am more prone to headaches and tend to be more tired. Quntis is here to reduce that.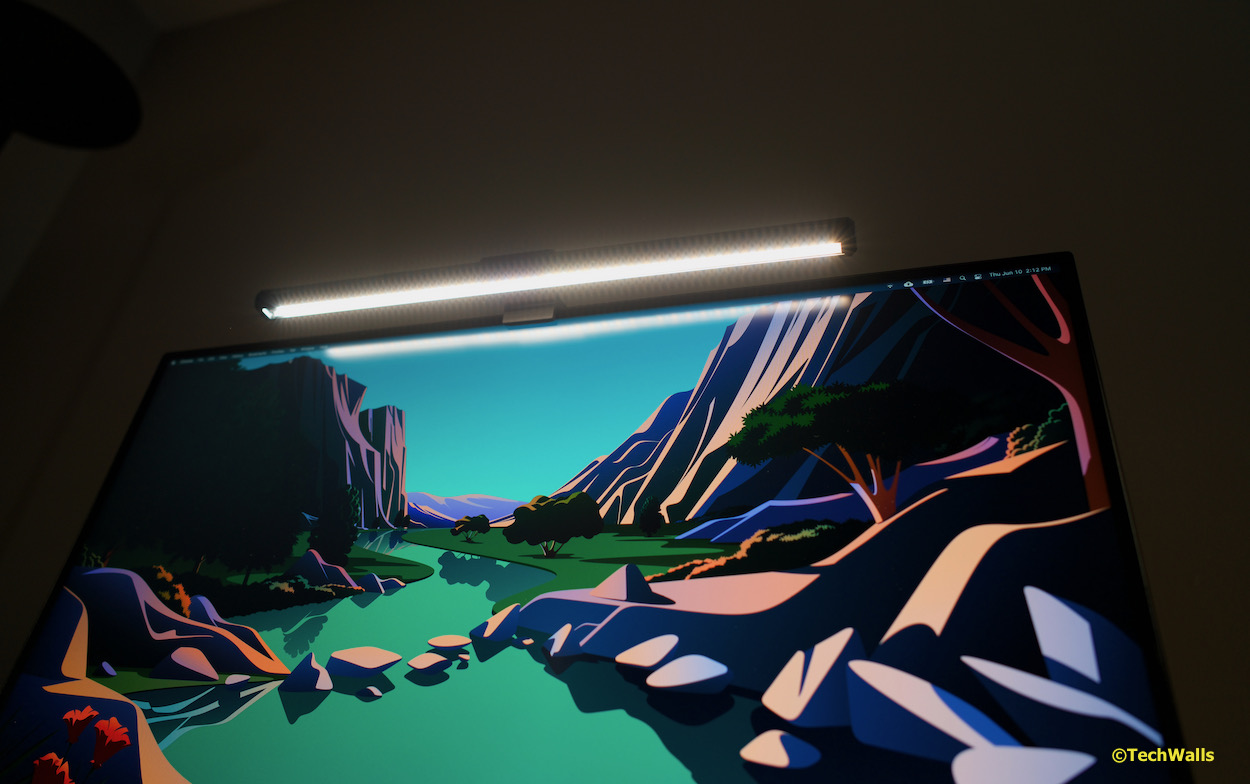 Conclusion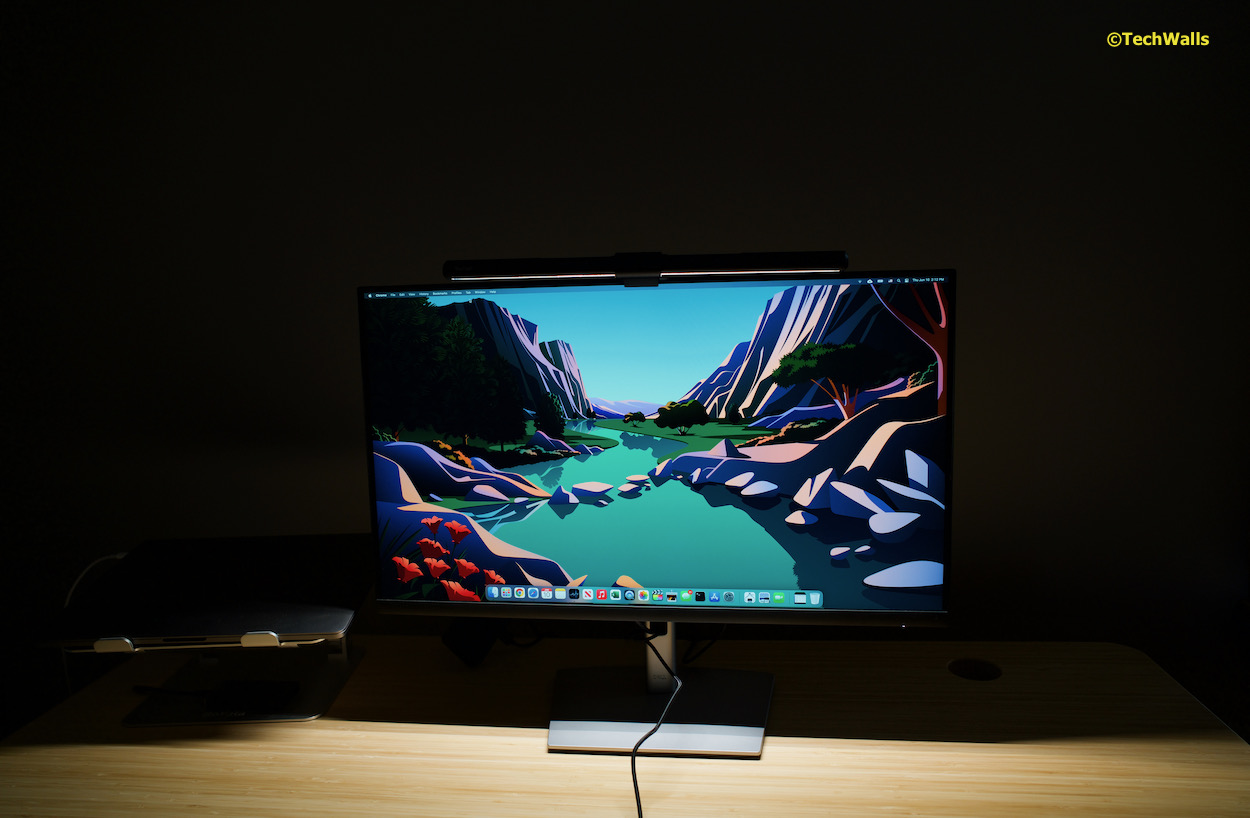 Overall, the Quntis LED lamp is a great addition to a home office, gaming setup or wherever you use the product in. The auto dimming is great addition as mentioned earlier. With the rise of Work from Home users, the demand for products to help users have increased. People are always looking for ways to increase productivity and reduce strain on their eyes. The two things that concern me are webcams and them being blocked by the lamp. If your monitor is large enough you could place to either side next to the webcam. Also, curved monitors may have a hard time being clamped to with a straight light bar. Priced at $39.99, this monitor lamp is priced well below the similar product from well-known company at Benq, which has their lamp priced at $109. This will be a great alternative for those looking to keep their cost at a minimal. I would recommend this for those who spend longer time at their computer. If you're interested in the product, you can use the promo code U7EC4T7S during checkout to save extra 10%.
Disclosure: We might earn commission from qualifying purchases. The commission help keep the rest of my content free, so thank you!