I've used some lighting products from BenQ and all of them still have a place in my house now. The BenQ ScreenBar is not another desk lamp, it is an e-reading LED task lamp built for monitors. Let's check it out.
Unboxing Video
Features & Performance
The product comes in 2 pieces along with a USB cable. It's extremely easy to put them together and set up the light. I just needed to attach the light to the base, place it on top of my monitor, plug it to a USB port and it's ready to use. It has a weight to keep the light stay steady on my monitor.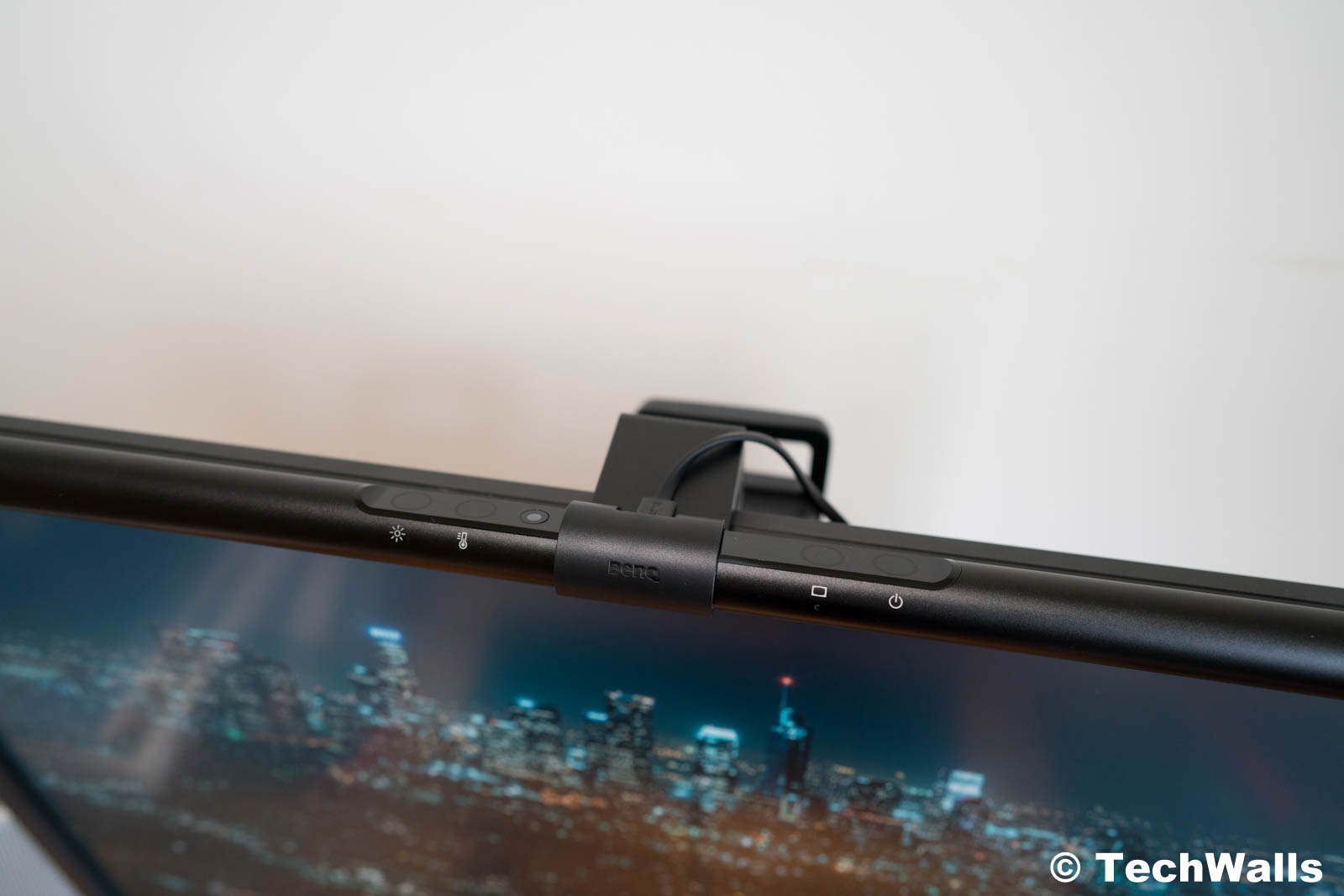 The light has 4 touch buttons, including the power button, brightness, color temperature, and automatic mode. You can activate the automatic mode and the light will adjust the brightness automatically using the built-in light sensor.
I love that it remembers my settings and always resume the previous brightness and color tone when I turn it on.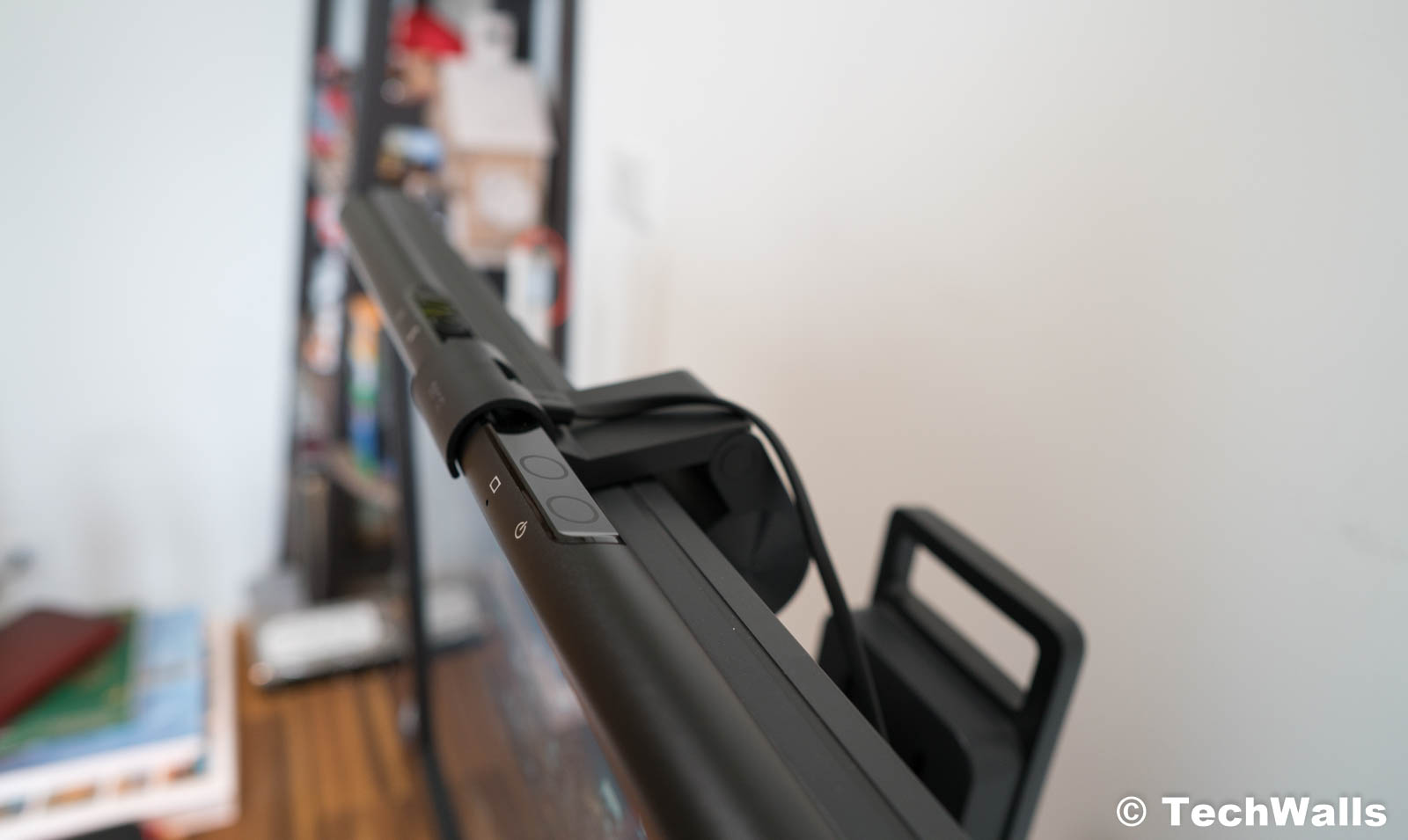 Similar to other BenQ products, I really love the simple yet elegant design. The build quality is quite good as the light bar's body is made of aluminum while the holder is made of high-quality polycarbonate. You can even rotate the bar to find the right angle.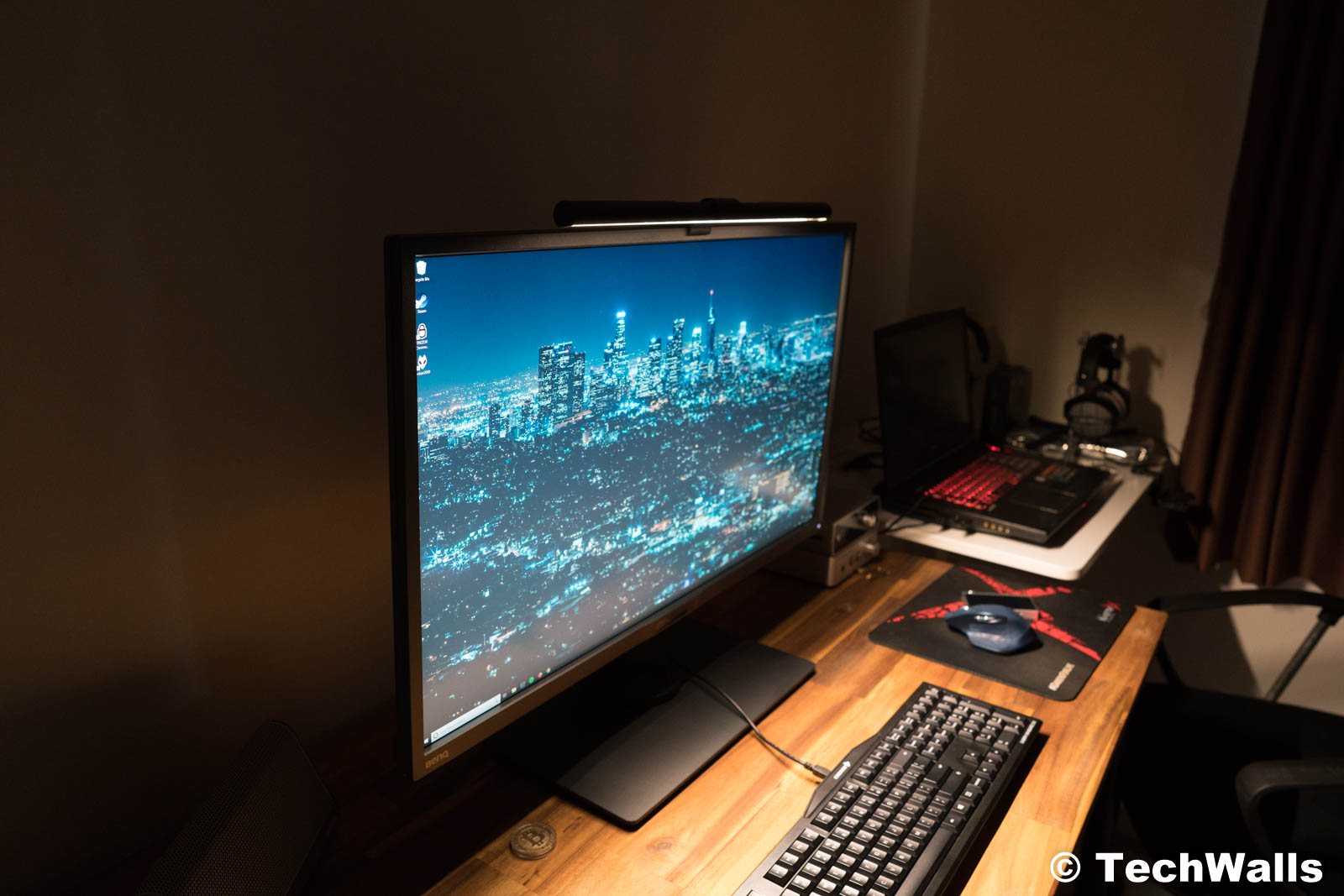 I was concerned the most about reflective glare, fortunately, it doesn't happen here as you can see in the video above. The display looks a little brighter than usual but the color accuracy is almost not affected. The BenQ Screenbar only lights up the desk area in front of the monitor so you can see everything clearly.
By using the ScreenBar, I totally can get rid of my desk lamp. This would be very helpful when you have an untidy desk and need to reorganize your desk space.
The only problem is that I can see the light from the ScreenBar passes through my eyes. This is probably because I'm using a 32-inch BenQ monitor, it makes the light even taller than my head, so the issue is unavoidable when using large monitors.
Overall, the BenQ ScreenBar is a premium light for your monitor. It's expensive but it's totally worth it if you are using a 27-inch monitor or smaller.
Disclosure: We might earn commission from qualifying purchases. The commission help keep the rest of my content free, so thank you!