As I spend a lot of time working on my desk, I always try to make it as clean and tidy as possible. However, this task turns out to be complicated since I have to keep more and more stuffs on the desktop, from my smartphones, tablets, laptop to car keys or photo frame.
I used the iSkelter Classic Station to put arrange some of them, however, it seems to be not enough. My desktop becomes more than a mess because of charging cables. I use about 4 devices at the same time, so they are always hanging around in front of my eyes and I really hate when the cables drop to the ground and I had to look for each of them. Those are the reasons why I gave the Quirky Cordies cable management a try.
Overview Video
Design and Features
The product has a very simple design. There are just 5 rubber grips offering 4 slots for the cables, there is no problem if you put a few cables in one slot. Take a look at some product images.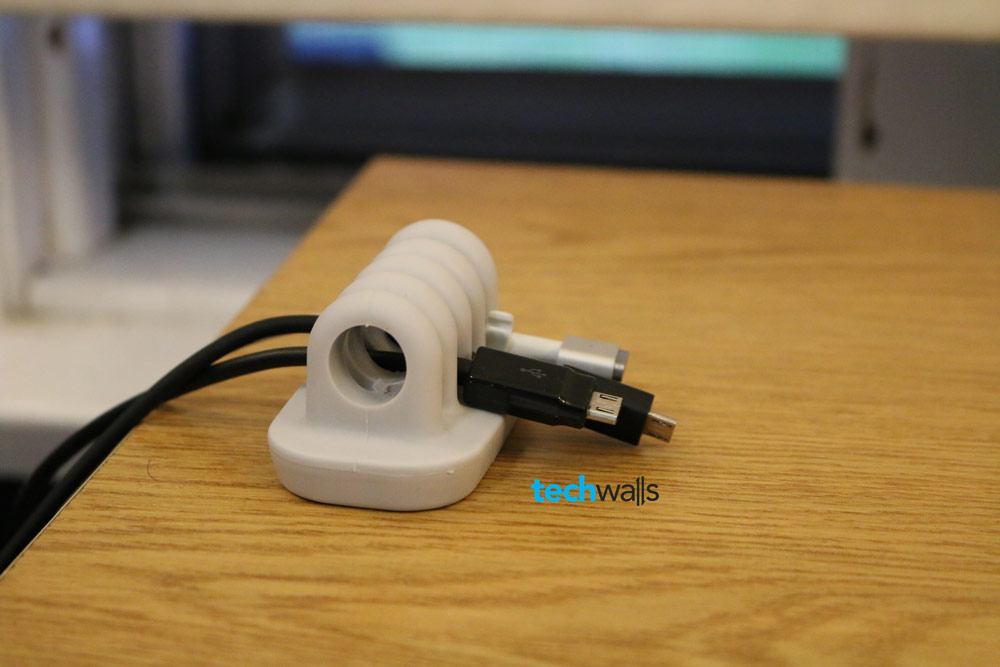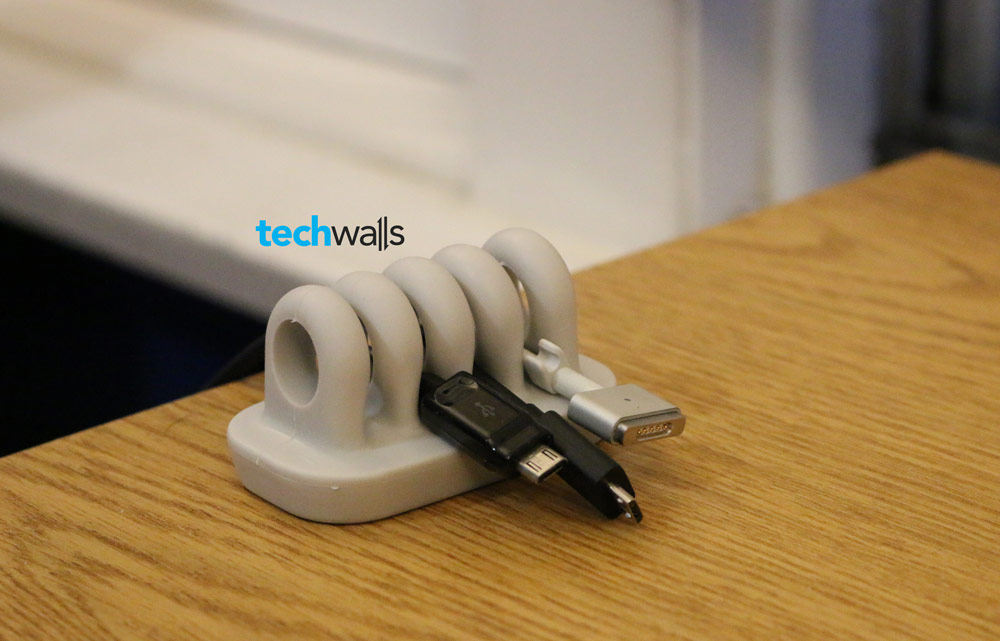 The Cordies is quite small but it is weighted decently, moreover, the rubber is stiff enough to not slide off your desk. I put 4 cables on the unit and it is still quite sturdy. I no longer have to find the cables below my desk again, and that's awesome.
Of course, you can use the Quirky Cordies not only to keep charging cables, but also headphone cords, audio cables, and more.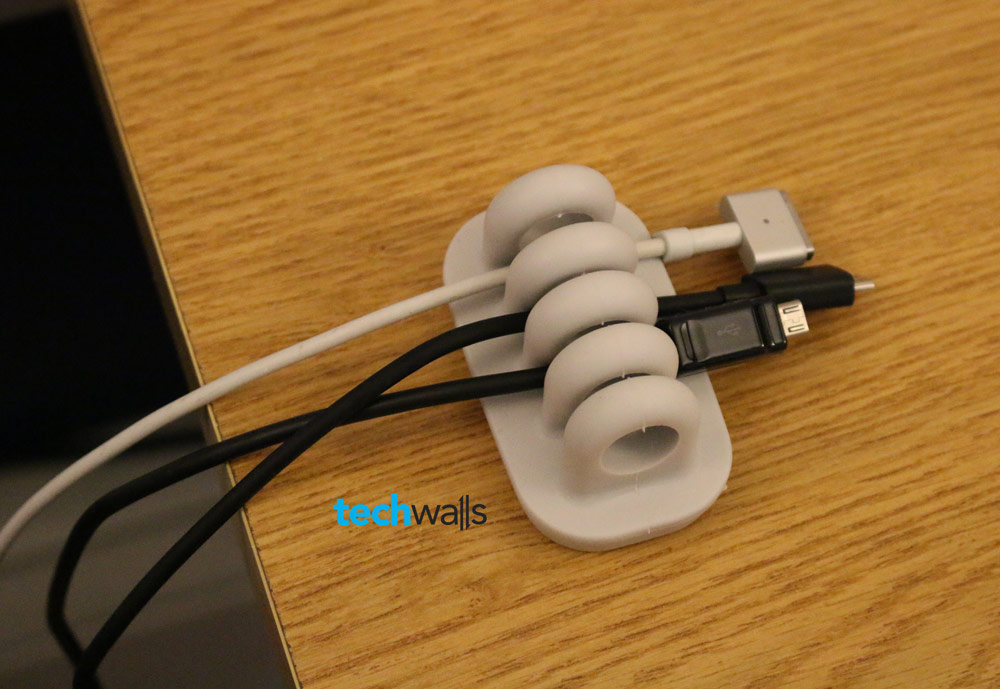 Notice that the product only keep your cords in place, all the them are still visible and you probably will want to slide the loose end to the base when they are not in use. This is just to keep your desk uncluttered.
Otherwise, the Quirky Cordies is a great product and I totally recommend it. It is available on Amazon for less than $5 and probably more expensive in some colors.
Disclosure: We might earn commission from qualifying purchases. The commission help keep the rest of my content free, so thank you!