We always want to remove clutter from our office or workstation but it is not easy because we put a lot of stuffs on the desk. A clean desk does not only looks better but also helps increase our working productivity as we can find things easier.
I am very interested in products to organize my frequently-used stuffs but finding a good-looking and sturdy one is not simple at all. Most of organizers I see in stores are unacceptable because they have horrible design and also made of cheap materials. You absolutely don't want a low-quality product on your desk, at the position you take your eyes on everyday.
The iSkelter Classic Station and Type Calendar have been on my desk for 2 weeks since iSkelter sent me the units for review. They have minimalist aesthetic and somehow I really love it. Both of them are made of 100% eco-friendly bamboo, and look great with high-quality finishes. You could feel the smoothness of bamboo when touching the products.
Let's take a look at some images of the Station and Calendar.
iSkelter Classic Station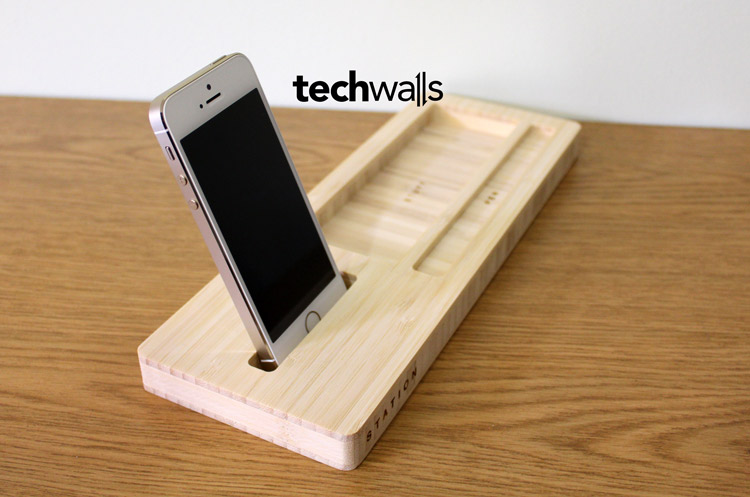 iSkelter Classic Station has the size of an Apple keyboard, so it can easily fit on your table. Notably, the station is made of 100% rapidly-renewable bamboo. You don't have to worry it will damage environment because the bamboo species can reach maturity in just 5 years and can be harvested without harming root of the plant.
You can see there are three compartments on the station. There is a slot to dock your phone, your phone will stand there instead of laying down on your desk, so it saves some space and looks much better. Most current smartphones will fit to this dock, but not phablets like Samsung Galaxy Note 3 because the compartment measures just 0.5 x 2.85 inches.
There is another compartment for your pen and a big compartment to put your stuffs like keys, paper clips or business cards.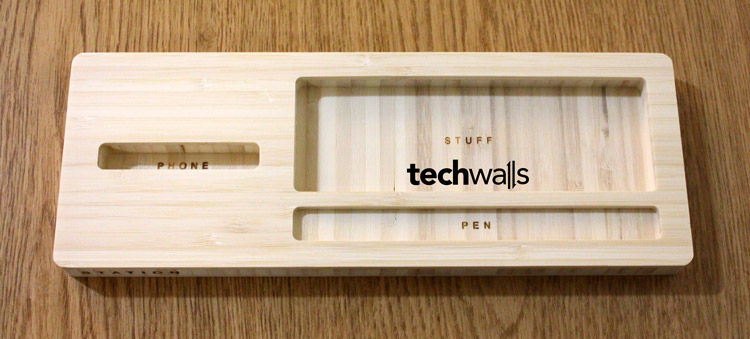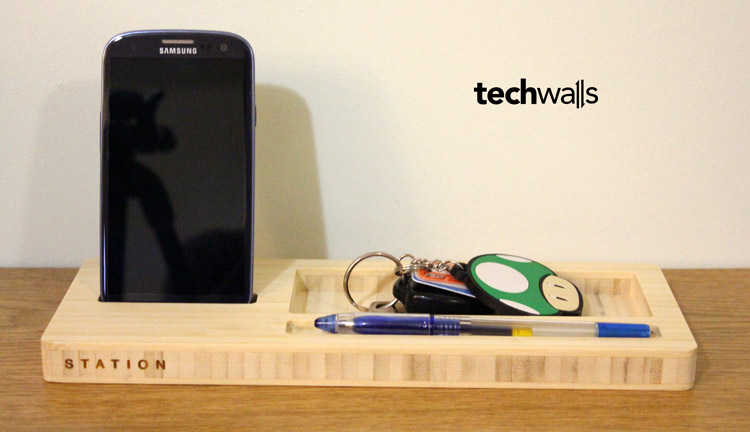 iSkelter Type Calendar
The Type Calendar includes a bamboo stand and 12 cards representing 12 months of the year. The Calendar is not really helpful for me but it looks really great. The cards are made of 100% cotton and they were crafted very precisely. You can see the days and year are pressed deeper into the card, the corners are rounded and edges are slightly beveled.
The cotton material looks amazingly nice but it is also easier to catch dust. That's some thing I don't like in the product.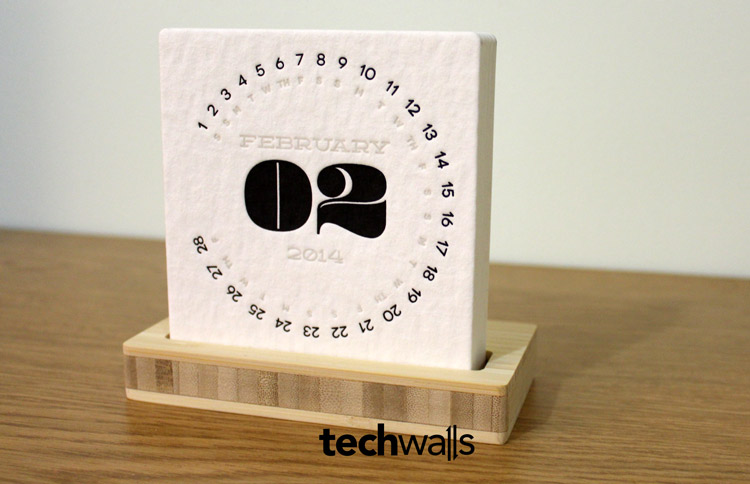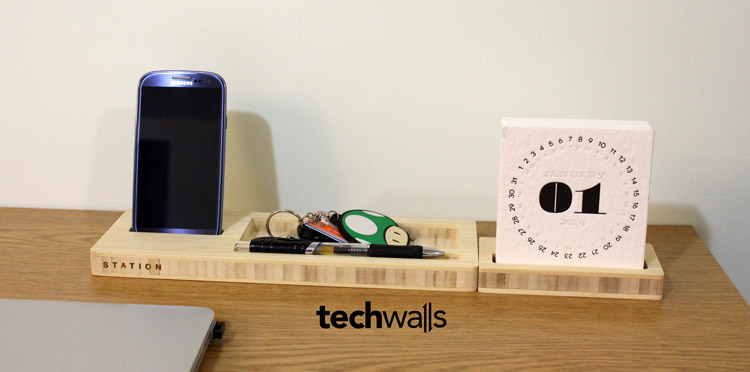 The Classic Station is currently available for $39.99 on iSkelter and Amazon while the Type Calendar is on sale for $29 on iSkelter. I prefer the Classic Station and I absolutely recommend the beautiful organizer.
Disclosure: We might earn commission from qualifying purchases. The commission help keep the rest of my content free, so thank you!