The problem facing developers of apps for wearables is that the ecosystem is bound to be over-saturated with thousands of apps as this form of computing continues to expand in usage. Finding and implementing the right steps to push your way through the top of the game is, therefore, crucial.
At present, the Apple Watch ecosystem is leading the market of wearables, and developers are scrambling to get ahead in the race. That also means developers will have to grapple with several challenges in order to seize a greater chunk of the market.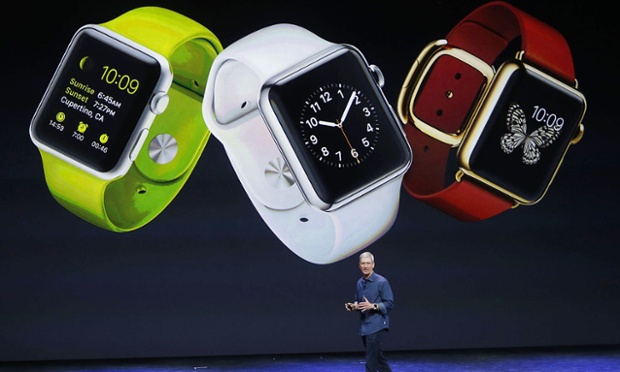 In order to improve the Apple Watch app experience for users, developers have to consider a lot of factors such as the delivery of services on the hardware and software side. Quick delivery at that. Apps that allow users to view notifications or quick information, for example, have often found their way to the top of the pyramid because most users find them helpful in glancing at data in a snap. Some apps even provide the necessary details in the preview mode, such as Facebook's Messenger app.
That's for messaging. Apps in other focus areas like weather, entertainment, and social networking will also do well to adopt such factor. This feature helps app marketers fine tune their product for the unique demands of users, thus building a strong partnership with them and taking control of how users interact with their apps.
App developers can also do well to personalize the experience for every user. This means putting an end to spammy push messages that sometimes are irrelevant to the recipient, thus eventually ignored. Rather, a more contextual and personal message would be more likely received with interest by the users. Since a wearable serves as a supplement to the smartphone, users expect to receive more and more push messages. But they can also get annoyed if they get irrelevant notifications.
A users should also feel that it is he or she that wears the Apple Watch, not the other way around. A device that's intuitive and listens to the needs of its owner is what captures the heart. That is for the personal experience.
In order to maintain strong user engagement with push messages, an app must provide quick solutions to the user's needs. Otherwise, you would risk losing them. Do not send out messages in great amount, because personally, I feel that it is bombarding me with unnecessary details which can otherwise be simplified in one push notification.
Disclosure: We might earn commission from qualifying purchases. The commission help keep the rest of my content free, so thank you!