Several years ago, there was a myth that was circulating around the networld that webmasters and bloggers should not be spending money on advertising. People usually accepted this myth as there were many huge success stories that backed this myth. Those successful people created highly popular websites with lot of traffic without spending a penny on advertising or other renowned paid promotional techniques.
But when we look into current scenario of the internet market, we would see thousands of small blogs and websites that started with nothing, burgeoned from time to time dedicated to even very small segments of a topic. Such is the specialization of today's net world. In such a situation, you need something that will make your site more renowned among search engines and put you ahead in this competitive world. Here comes the use of paid advertising and other paid promotional methods which will give you an edge over your market competitors. Here I am going to discuss 7 ways to promote your site by paying a bit of money.
Adwords
This is by far, the best and most efficient method to attract raw traffic for your website. Google makes huge revenue just by its famous Adsense and Adwords combination. To start, create an account and add thousands of keywords that is related to your website and fix pay-per-click at $0.01. Increase your rate every week by $0.01 until you get coveted amount of daily clicks. Do note that at lower bids, your keywords will be described as 'Inactive for Search'. It just means your ads will not appear in Google's search results but it will appear in others Adsense powered websites. So do not worry about that.
Site-specific Adwords
If you watch carefully to these Adsense units, you will notice that many of them have a link entitled as 'Advertise on this site'. This allows advertisers using Adwords to publish their own customized ads on specific websites. Those ads work on a CPM (Cost per 1000 impressions) rather than CPC (Cost per Click) basis. This way you can attract good amount of traffic to your website as you can select where your ad will be displayed and also your message along with it. You can get much better results if you apply creativity in designing you ads as creative ads attract viewer's attention a lot.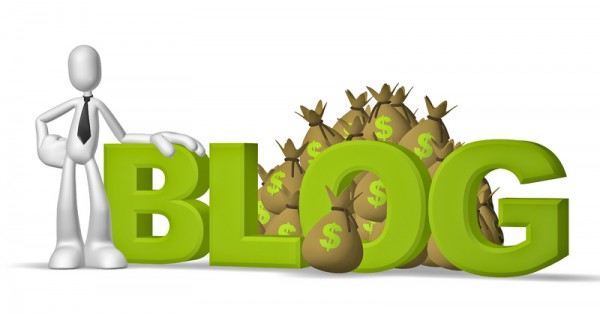 StumbleUpon Ads
StumbleUpon is a very innovate approach towards social bookmarking as it allows the viewers to discover websites with great content by only using StumbleUpon toolbar. When the user clicks on 'Stumble' on the toolbar, he will be directed to a site that is rated positively by people of similar interest. StumbleUpon also offers ad campaigns named as 'StumbleUpon Ads' where the user can directly deliver his website to the 'Stumblers'. The cost of it is $0.05 per page. It is very obvious that a part of the paid traffic will readily be converted into regular readers as StumbleUpon provides high quality content.
Text Link advertisements
You should aim to buy text link ads if you want to increase search engine rankings for your site which will lead to the increase in organic traffic. If the links of the text ads are placed on relevant and highly rated sites, it can bring you huge revenue and direct traffic.
Direct Banner sales
Many of the renowned websites are generally interested in selling banner ads and sponsorship plans directly. These deals are usually framed on monthly or weekly basis and are independent of number of impressions or clicks the user gets. Along with fixed revenue, this banner ad will create a good visibility and brand awareness. As soon as the viewers come across those ads a couple of times, they will be eager to know what's happening behind those banners!
Sponsored Reviews
To get some revenue and traffic altogether, a perfect way is buying some good sponsored reviews for your website. These brings backlinks, RSS subscribers and traffic too. According to recent market studies, it is confirmed that 'Word of Mouth' is the most effective way to catch people's attention towards your site. You can target small fishes in large number ( $5 per review) or you can target big players who can charge several hundreds of dollars for a single review. There are many sites which help to purchase sponsored reviews. Take help from them only!
Blog Networks
This is one unique way to promote your site without much pain. Basically, you have to create an account for blog and earn credits by surfing others blogs. The best part of it is you can buy credits with money at a very minimal price. With all those credits in pocket, you can use them to display your banners all around or to make people visit your blog. Giving only $10, you can get thousands of impressions and clicks which will attract a healthy promotion to your site.
Conclusion
These are the best 7 ways to promote your site just by spending a small amount.
Users like you must know appropriate and genuine ways to promote a blog or site as many of them are unaware of several cost-effective openings like I mentioned above. Use these methods because even small amounts can fetch you stars.
Disclosure: We might earn commission from qualifying purchases. The commission help keep the rest of my content free, so thank you!