Project managers wear many hats. They have a variety of responsibilities, and these responsibilities are constantly adapting, evolving and changing based on infrastructure, business goals, and team.
One of these evolutions is that of DevOps, which has boosted business in a variety of ways. In fact, high-performing companies that use DevOps effectively evolve faster, recover quicker and have higher levels of overall customer satisfaction.
In a world becoming increasingly reliant on DevOps, that role can transform even more. This leaves project managers wondering what exactly their role is.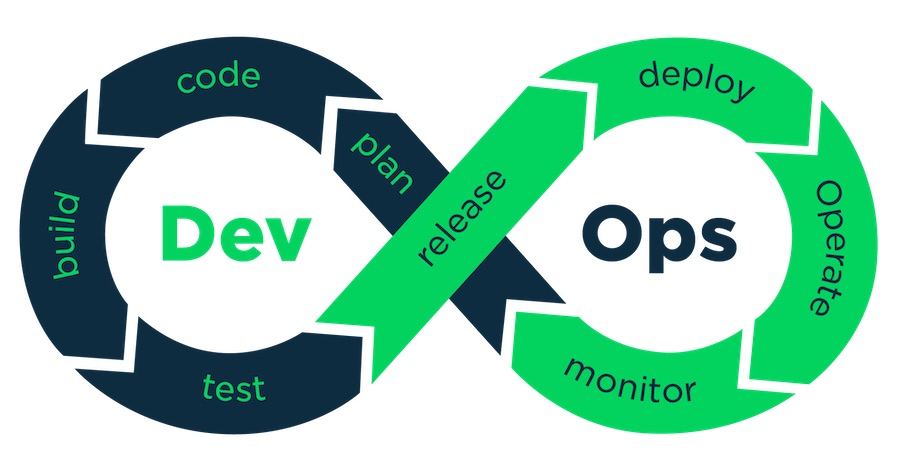 If this technological system automatically highlights errors and fixes them, what exactly is the project manager supposed to do? Is their role now to manage a team of proverbial robots?
This process of continuous feedback from users, testing from programmers and deployment from developers still requires a level of attention and care from project managers, however.
This innovative methodology quickly and efficiently streamlines product launch and revision, but project managers need to stay on top of key goals and responsibilities in order for the DevOps approach to truly succeed.
How Can Project Managers Adapt to a DevOps World?
Project management is still a highly valuable role in a company transferring most of its operations to DevOps. And that's because while there is still a need for success, there is also an increased push for speed and efficiency.
Project managers have to find that balance – they need to micromanage key technical functions, ensuring that data is correct, programming is error-free and projects are on time. But they also need to facilitate communications across teams in a way that is understandable for all – even those that aren't technically savvy.
Project Managers Can Give Teams a Human Goal
DevOps streamlines operations. It takes the guesswork and the error out of building, testing and launching a variety of systems and projects. But with it comes a lack of human interaction that is sometimes vital in understanding what exactly your business needs and your audience wants.
With DevOps, your overall human goals can fall to the wayside. And a lack of clear-cut goals is the number one reason cited by professionals for project failure.
There can be a level of coldness and technicality when working with this streamlined, analytical system of product development, bug fixes, QA testing and launch. But it is the project manager's job to add that human piece that technology can sometimes miss.
Therefore, it will soon be essential for project managers to oversee the technical aspects of coding, testing and launch done by DevOps teams to prove the necessary human element essential for a full-functioning and well-received product.
DevOps streamlines things, but project managers are the points of contact that keep the user involved. They can integrate real-time customer feedback to really round out the development and launch process.
Project Managers Can Ensure Every Step of the Process Runs Smoothly
There is still an element of management when DevOps teams integrate into the overall infrastructure.
While there is an increase in speed and agility overall, increasing the efficiency and productivity of all tasks and projects, there is still a need for project managers to get their hands dirty and get involved.
This means the project managers will need to become more knowledgeable about the technical aspects of their team and their assignments.
While DevOps makes it easier to roll out a mobile application, for instance, based on extensive data sets, customer insights, technical build and more, it will now be the job of the project manager to understand where all of this data comes from and what it means for the project as a whole.
Project managers can't just focus on setting up meetings, facilitating calls and other, usual tasks. They need to completely immerse themselves into the brainstorming, development and release process to ensure that all boxes are checked and all goals are met.
This is a good thing, though. Because fewer meetings means less time wasted. This also means that all parties, including project managers, can focus their efforts more on the big picture — a successful launch — as opposed to all of the moving parts.
Project Managers Can Add Increased Agility
Agility means moving quickly, easily and efficiently. In the merging world of technology and business, this means that project managers need to ensure that the DevOps team is moving towards that agility, while also keeping in mind the rapidly evolving technological world we live in.
As JFrog CEO, Shlomi Ben Haim, explains, "Software is everywhere. All organizations across the world need to release software updates, and they need to do it fast. However, some organizations don't have the luxury to automate it. The JFrog platform allows organizations to do just that – automate software management and delivery, quick and easy." JFrog integrates with a number of DevOps tools like the Helm repository in order to automate software delivery.
Project managers need to ensure their teams are agile. The technology helps with this, of course, but project managers need to be at the forefront of this pursuit to ensure releases happen on time and make the right impact on audiences.
Developers need to learn and grow on the fly. There are constantly new and exciting evolutions in the world of tech and business. Therefore, everyone needs to be knowledgeable, everyone needs to be learning, and the team as a whole needs to grow along with the project manager in order to ensure success.
Smarter and faster – that's the whole point of agility. And DevOps opens that door for project managers to integrate this philosophy, ensuring more projects are completed on time.
Project Managers Can Provide Project Plan Evolution
DevOps throws a wrench in the traditional project management planning process. Before, there was a very strict guideline, full of meetings, follow-ups, check-ins and so on. But now, project managers need to make up for the speediness of the overall process and make the necessary adjustments to their plan.
There needs to be more room left for unplanned updates, testing and work. Similarly, the multiple rounds of testing require a system of feedback that is clear and concise. And in order for teams to be successful in achieving the overall goal, they need to have a set of smaller goals to achieve throughout.
This means, in a sense, project managers will need to micromanage more. There needs to be a clear breakdown of what is due and when. There needs to be a clear system where the project manager can see the feedback given and received about a given project. There needs to be a pathway to success that is more succinct and clean and it's up to the project manager to create it.
DevOps Adaptation Is Necessary for Increased Productivity
DevOps provides for a never-ending lifestyle of communication, development, production and launch. It streamlines business operations, increasing automation opportunities and maximizing productivity and efficiency across teams.
The job of the project manager almost becomes more high-level and intricate. The straddling of multiple teams, industries and tasks become even more important, even if – on the surface – it seems obsolete.
Therefore, the mentioned suggestions above should help project managers improve and adapt easily to ensure project success in a DevOps world.
Disclosure: We might earn commission from qualifying purchases. The commission help keep the rest of my content free, so thank you!