Keeping your teeth and gums healthy is an essential part of maintaining good oral hygiene. While brushing is necessary, flossing is equally important for preventing plaque and bacteria buildup. However, traditional flossing methods can be time-consuming and challenging to maneuver. This is where the Bitvae C2 Water Dental Flosser comes in, offering a hassle-free and effective way to clean your teeth and gums.
Using a water flosser can improve gum health, reduce the risk of cavities, and freshen breath. It's a great addition to anyone's oral hygiene routine, especially those who struggle with traditional flossing.

Dr. Ada Cooper, spokesperson for the American Dental Association
The Bitvae C2 comes with six replaceable nozzles, including a tongue scraper nozzle, 360° rotating nozzles, 60-second flossing time, IPX7 waterproof for use in the shower, universal USB cable, and a silent design, providing a comfortable and convenient flossing experience. Moreover, the flosser features 3 pressure settings providing a wider range of intensity options (30-100 PSI), making it suitable for different users with varying dental needs.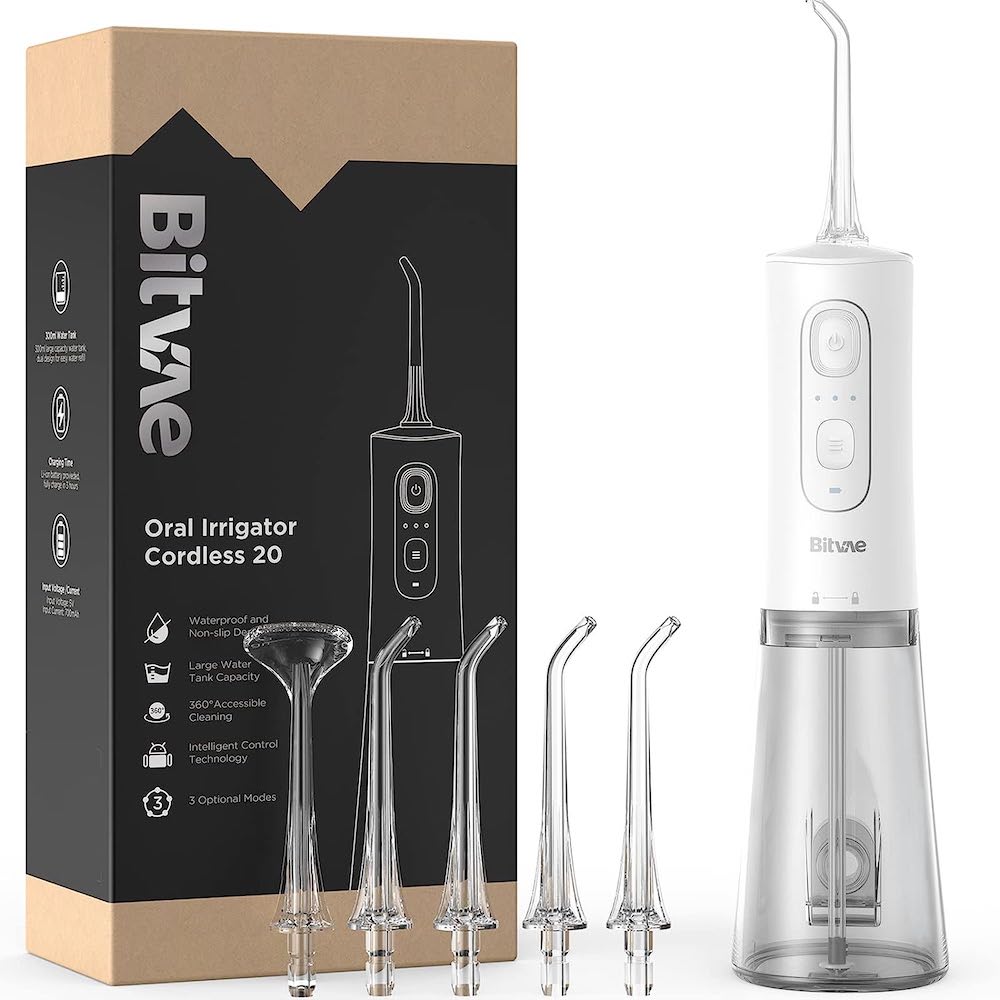 The flosser is designed with the user's convenience in mind. With its upgraded detachable wide mouth water tank, users can clean the water fouling in the tank easily, which is not possible for traditional water flosser picks with a small mouth water tank. This feature makes the flosser more hygienic and reduces the risk of bacterial growth.
The water flosser's large capacity water reservoir can provide a 60-second full mouth clean, eliminating the need to refill or pour out remaining water. This large capacity water reservoir means that users can enjoy a more extended flossing session without interruption, making it an ideal choice for people with a busy lifestyle.
The Bitvae C2 Water Dental Flosser also boasts an advanced 40-day battery life, which is impressive compared to other similar water flosser picks that typically last only up to 10 days. This extended battery life is useful for people who travel frequently, as the cordless design makes it convenient to use both at home and on the go.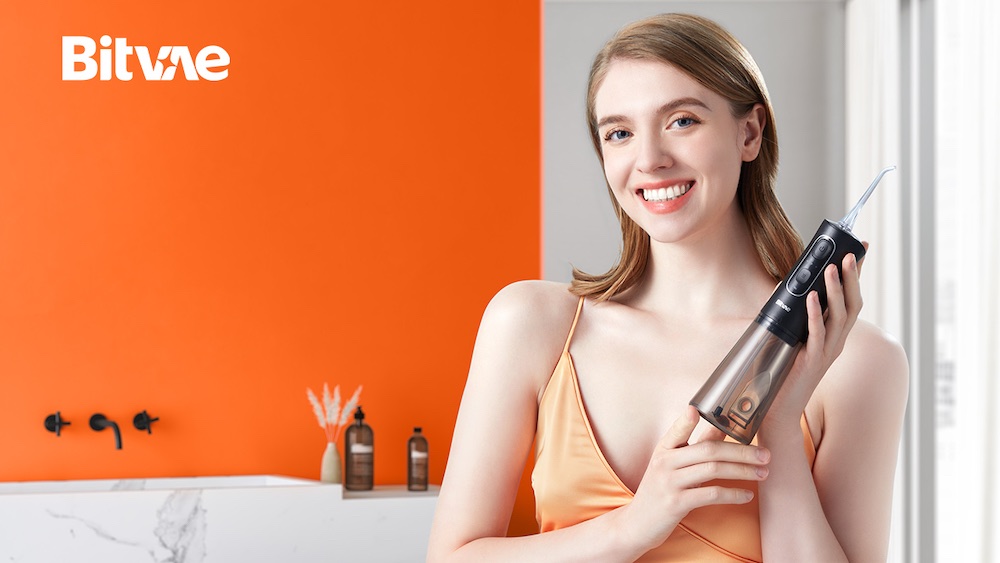 The compact size of this water dental flosser makes it perfect for travel and small bathrooms. The connection line is higher than the traditional water tank, preventing the bottom from being too large and heavy, ensuring users feel more comfortable when picking it up. The flosser's ergonomic design and lightweight nature make it easy to use, especially for those with dexterity issues.
In conclusion, the Bitvae C2 Water Dental Flosser is an innovative device that offers an effective, convenient, and hygienic way to floss. With its wide mouth water tank, large capacity water reservoir, advanced battery life, and ergonomic design, the flosser is an excellent choice for anyone looking to maintain their oral health.
Disclosure: We might earn commission from qualifying purchases. The commission help keep the rest of my content free, so thank you!