Most of the people think that Pinterest is only for those who use scrap-booking and who make crafts. Basically, there is the need to ask yourself that how a photo sharing website can be helpful for your business. In the beginning, the people thought that Facebook is only for college students and teens but Facebook has got popularity and over 800 million users are what it kept now. For the sake of online presence of your business, you need to know that online branding can play an important role in your business easily.
The best thing which I like about Pinterest is it brings people of same interests near to each other through visuals, not through words. It is different from all the social networks and can provide you different strategies for becoming successful in online business. Here are a few terminologies for simple Pinterest to get the best job done.
Boarding is what you can get from Pinterest as you can place your own created images through pins easily and you will feel as you are using pinboard or cork-board.
Pin of the Pinterest will allow you to pin up the images which you have uploaded on the board and you can also repin those images as well.
Whenever you will try to move an image to another location, there is the need of repin which you will get from Pinterest only.
Those people who upload and pin up images and pictures, they are called as the pinners and you can also be one of those people.
Pinterest is the best option for all the people who want to build up their online business and you can create brand connection to increase the reach on the internet through Pinterest.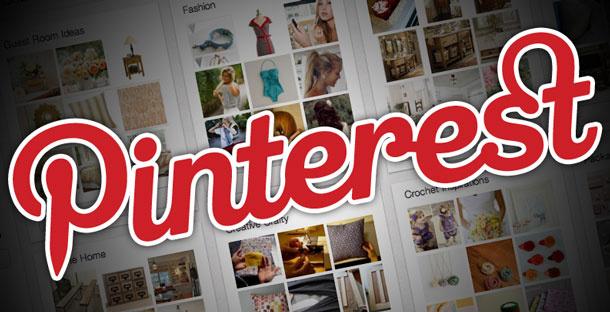 With the help of Pinterest, many things have been made possible and you need to know that you can express your emotions with words now and you can expect something crucial from others as well. It is truly said "A picture is worth a thousand words". This saying has got its meanings now and you are also adopting this saying when you share your emotions with the help of images and pictures.
Pinterest works simply as if you have liked any of the image, you just need to cut that image and place that into the corkboard of your office or kitchen. With the help of Pinterest, you can create your own corkboard about any topic with authentic and you can create as many boards as you like. You can see anything which you like through images in Pinterest. Moreover, you can upload or cut any image from this if you like the image most. Afterwards, you can pin that image into your boards as well in the end.
In this way, all the other pinners can see your images and they can also add your images into their boards of interest and when anyone will click on that image, the clicker will be led to your page and you will be able to get trafficking for your site. So, it will bring some revolution in the traffic of your site and you will be able to enhance your business with authenticity.
Imagine that how much Pinterest can be ideal and good-looking for you to provide your business high ranking easily. In other words, you can post images about the products with care and you can bring the persons to purchase from your site easily. In this way, you will be able to sell your brands with authenticity and fast pace. This will increase the ranking for your site as well.
Pinterest is ideal to use in addition to other strategies as this can lead your site work properly and you will be able to run with other sites. Google is competing with social networks and by adopting Pinterest for your site; you can bring some change in action for your own convenience to have the best results.
You can post pins at your boards of interest and can bring some change in your boards and thought as well with the passage of time. So, the fast growing community will go higher with ease now and you will be able to get relief from Pinterest as well.
Disclosure: As an Amazon Associate, I earn from qualifying purchases. The commission help keep the rest of my content free, so thank you!