Security vendor Kaspersky Labs has released a report indicating that Facebook users remain the favorite targets of phishing campaigns, though the rate has significantly fallen from its record height last year.
Ten percent of the phishing attacks continue to be aimed at the billion users of the social networking site and, usually, the phishing messages are sent from fake accounts that the cyber criminals have created.
In other occasions, legitimate accounts become host of phishing attacks when attackers gain control of that account to spread the attack. One of the most common tactics used by attackers is to warn unsuspecting users that their account could be closed down if they refuse to give up their credentials.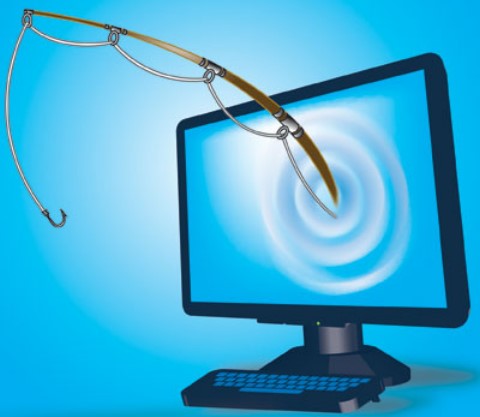 Also, a form of a too-good-to-true email content that seems to guarantee enticing returns is employed to trick users into following a link that only redirects them to a compromised Web page that hosts potential sources of threats masquerading as a login page of a legitimate website or banking institution.
The usual victims are those that lack the awareness of the various forms of phishing attacks and how the trick works. Kaspersky's findings indicate that phishing blocks represented 11 percent in the first quarter of 2014 and 22 percent in the entire 2013, showing a dramatic decrease. The company also said Yahoo is now the leading target of phishing attacks based on the increase of blocks.
Read also: Google redesigns malware, phishing site warning display
At present, Kaspersky is recording 20,000 attacks per day on its users. That is the average rate. There was one instance earlier this year when the volume of attacks averaged 120,000 everyday, though it pales against the total number of Facebook users. Still, it is a relatively large number of people being targeted by bogus messages that only want to bring harm to them.
Kaspersky observed that 7,500 of these blocks occurred in the United States, next in Germany, Canada and Russia, with only less than 1,000 blocks per day. That shows that nearly 40 percent of phishing attacks have targeted Facebook users in the United States.
According to the security software vendor, about 20 percent of Facebook users in India are more likely to click on a suspicious link that leads to a phishing site, whereas only 10 percent in the United States have similar inclination and 1 percent in Russia.
Perhaps, one reason why there is such a huge number of Facebook users being targeted by phishing attacks is the level of leniency among those users who are easily lured into biting at the bait, mainly due to the confidence they put on Facebook security, which needs much work.
Disclosure: We might earn commission from qualifying purchases. The commission help keep the rest of my content free, so thank you!