Pebble has released the full version of its support for the Android Wear operating system, allowing users to respond to notifications they receive through their wearables. The Pebble operating system first saw the light of day in December last year as a beta version for testing and to see how the consumer market would catch on it.
For Pebble, the incorporation of Android Wear into the wearable offers myriad of benefits and competitive advantage. For one, the Android Wear ecosystem, developed through Google's open sourcing initiative, packs thousands of apps that would help users act on notifications and other device functions. As a wearable tech, the role of a Pebble smart watch is to display notifications that users receive on their mobile device without the need to snatch the handset out of your pocket.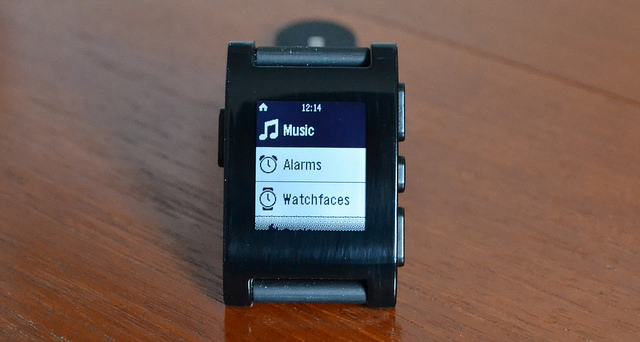 The integration of Android Wear into Pebble did not require quite great efforts since the Android Wear is an open system. Therefore, Pebble cannot feel contented enough to assume that it will somehow monopolize the wearable operating system for quite a long time as more startups and even large tech firms are already pushing the idea of building their own wearables.
Pebble is lucky enough to be on the frontline of the wearable sector, thanks to a Kickstarter campaign in 2012 that accumulated $10.3 million from crowd funders.
But its luck might run out soon due to some inevitable challenges associated with its partnership with Android Wear. It is a partnership that even Pebble CEO Eric Migicovsky admits does not bode well for the future of Pebble, which makes you wonder why the company decided to team up with Google in the first place.
Add to that the cold market reception for Android Wear devices, with total unit shipments of the operating system hitting only 720,000 in 2014. The figure is enough to dampen any attempt at pursuing market opportunities where there's none for such a business. Market analysts predict the trend of dwindling Android Wear sales will likely continue through the end of 2015. This might not be a good year for wearables, after all. One factor that contributes to that is perhaps Google's devotion to the notifications functionality of the OS, which easily takes its toll on device battery.
Then comes competition. Studies show that Apple Watch is poised to reach at least 20 million in unit sales this year, eclipsing any other player in the market.
No matter the market forecasts, Pebble is determined to take risks.
Disclosure: We might earn commission from qualifying purchases. The commission help keep the rest of my content free, so thank you!