Despite having a lot of issues with PayPal in the past, I am still using PayPal for a lot of business transactions. However, once again I had a problem with the service. Just last week, I was unable to withdraw the balance to my bank account.
I often choose free option which often takes about 1-3 days to complete. However, all my linked bank accounts didn't show up in the list underneath and it required me to link a bank account.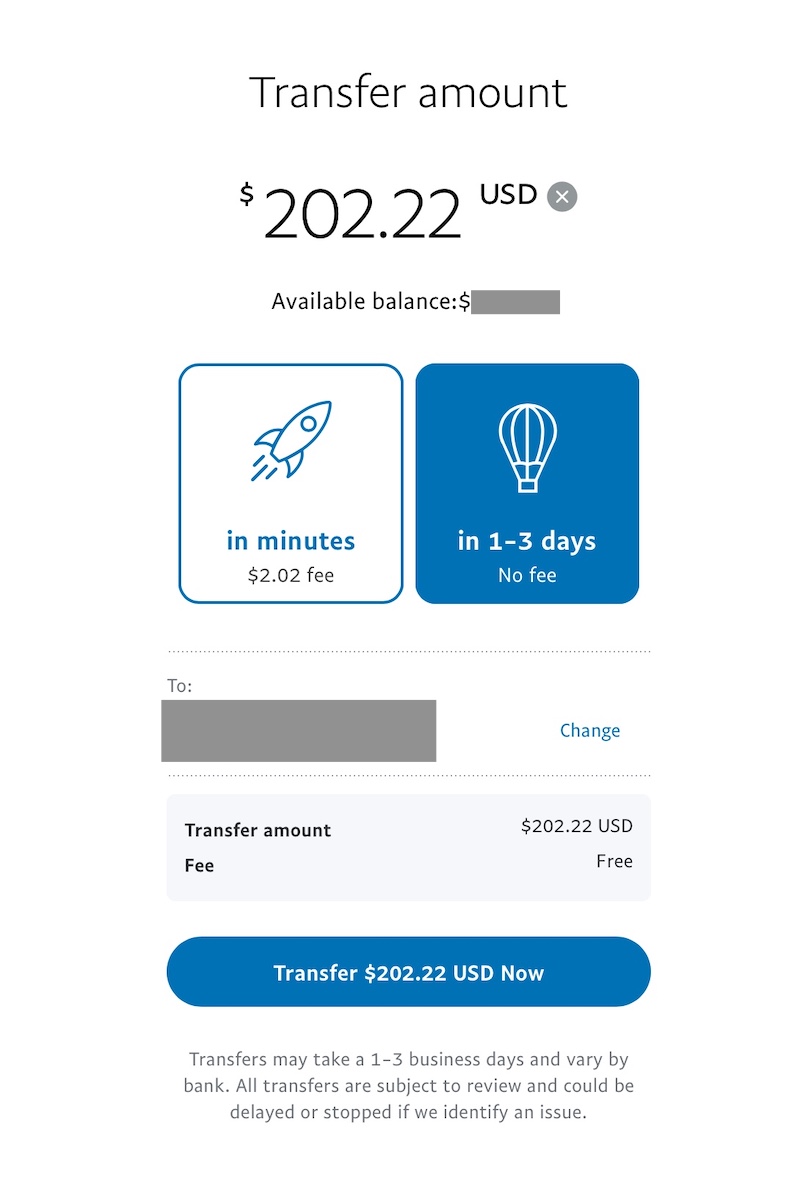 That was really weird because when I went to my wallet to check all linked bank accounts and cards, everything still showed up there. The bank account just disappeared from the withdrawal page. I thought there was a bug with the system, so I tried removing all the bank accounts and then adding them again. I followed the steps to log in to my bank, select those accounts, and tried linking them to my Paypal account. Unfortunately, another error message showed up: "Sorry, we can't link your bank account right now."
I tried multiple times later and was so frustrated after a day because I couldn't withdraw current balance as well as accept new payments from my clients. My account suddenly became unverified because there is no bank account linked to it. I checked my email to see if there is any limitation on my account but there was no email from PayPal. I also tried making a purchase using my PayPal balance and everything went well. The option to withdraw money to my debit cards is still available but I didn't want to use it because of the 1% fee.
I contacted their customer service using the PayPal Assistant tool which is similar to live chat support, however, their responses were very slow and I often had to wait 3-4 hours for a response. I replied a few minutes later but they went away and probably I would have to wait hours or even a day for another response. I lost my patience and made a phone call to customer service. Fortunately, their phone support was much faster and it took just a few minutes to resolve the issue.
Basically, PayPal thought that one of my transactions was unusual due to the larger amount and it came from an unverified user. Therefore, their security system kicked in and temporarily blocked my withdrawals. The issue was fixed after a simple verification; They sent a text to my phone with a 6-digit number and I read it back to the support. Afterwards, I was able to add my bank accounts and withdraw the balance without any problem.
Disclosure: We might earn commission from qualifying purchases. The commission help keep the rest of my content free, so thank you!