A portable power station has become an essential device for many households. People have replaced old gas-powered generators with the battery-powered stations because they have silent operation, require less maintenance, and use clean energy instead of fossil fuel. I was interested in a power station for a while and finally got a chance to test one a few months ago. I've used the OUPES portable power station almost every day in the last 2 months and here is my full review of the product.
Specifications
| | |
| --- | --- |
| Capacity | 992Wh |
| Cell Chemistry | LiFePO4 |
| Lifecycle | 2,500 cycles to 80%+ capacity |
| Management Systems | BMS, Over Voltage Protection, Short Circuit Protection |
| AC Output | 110VAC, 60Hz, 1,100W/1,200W (3,600W Surge) |
| USB-C PD60W Outports | 5V/3A: 9V/3A; 12V/3A; 15V/3A; 20V/3A |
| USB-A QC3.0 Outports | 5V, 2.4A / 5-6.5V, 3A / 6.5-9V, 3A / 9-12V, 1.5A |
| Car Output | 12V/10A |
| DC Outputs | 12V/10A |
| DC Input | 12V-30V (200W Max) |
| Charging Time | 6.5 hours (AC Adapter), 12 hours (12V Car Adaptor), 8 hours (two 100W solar panels) |
| Weight | 24lbs (11.0kg) |
| Dimensions (LxWxD) | 330 x 220 x 289mm |
| Operating Usage Temperature | 14-104F (-10 – 40℃) |
| Certification | UL, CE, ETL, QC3.0, ROHS |
| Warranty | 24 months |
Features & Performance
The OUPES power station has a simple packaging and you don't need any setup to start using it. Box contents include the station, a power adapter, and a 7909 cable with car cigarette plug. On the back of the station, there is an LED light which could be helpful when you go camping or when there is a power outage. On the front, you can find a wide variety of output ports including 3 AC ports, a 12V car charger, two 12V DC5521 ports, two USB-A, and two USB-C ports. The only input port is placed underneath the LCD display. The display shows important information like current battery percentage, charging/discharging time, output, input, port status, and fault warning.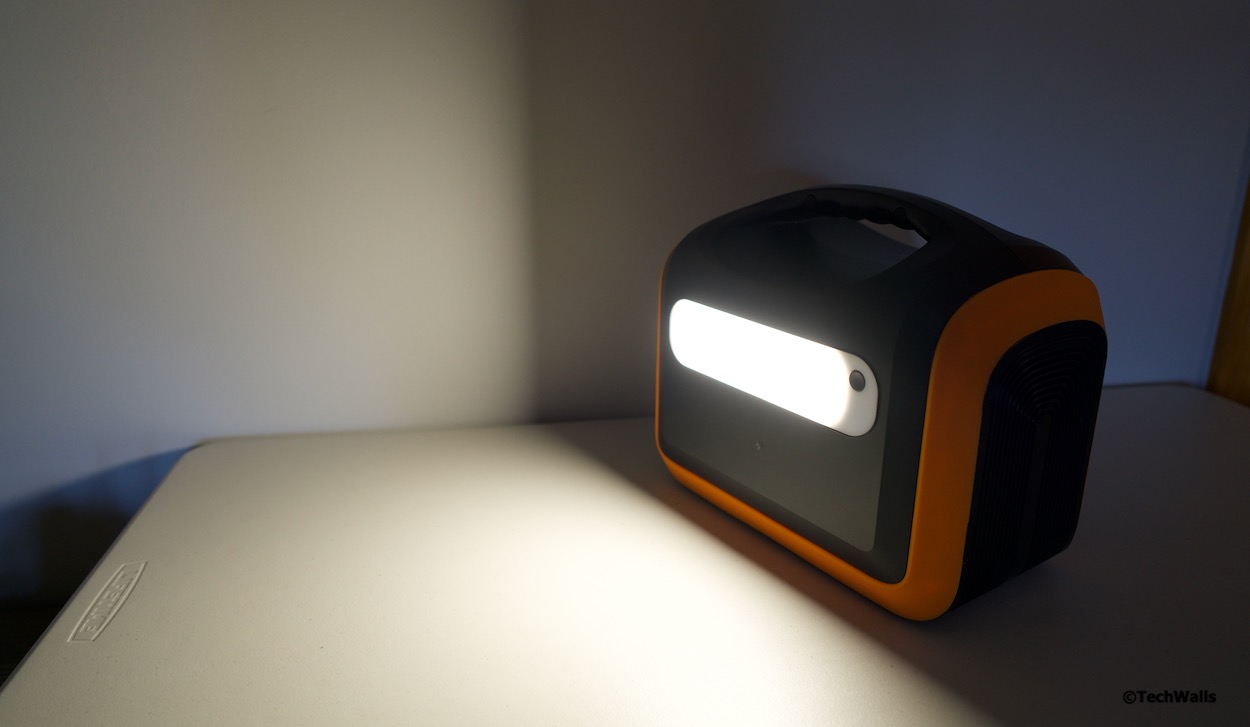 Most people would use a power station as a backup electricity storage in case of emergency or power outage. Some others would use it for their camping trips. The OUPES power station can be used for different purposes. It is a little heavy at 24 lbs but I have no problem carrying it around, thanks to the compact and portable design with built-in handle. The station is heavy because it accommodates some powerful batteries inside. Specifically, it is powered by LiFePO4 batteries which are the safest battery type available on the market. They have the total capacity of 992Wh (310,000mAh) and 1,200W (Peak 3,600W) inverter. My power station is the 1,100W version and it is essential the same as the 1,200W version. The maximum power of 1,100W/1,200W is good enough to power almost all home appliances including a microwave, fridge, TV, electric oven, power tools, etc.
I often use the power station in my home office to power up my whole desk setup including a MacBook Pro, a 27-inch monitor, a soundbar, and a monitor light. I work on my desk for about 6 hours per day and the station could last 3 days. That means even when there is a blackout, I still could work like normal for days. If I only use it for my laptop, it could easily last more than 8 days. This is really an ideal emergency equipment if you live in areas with regular storms or hurricanes throughout the years.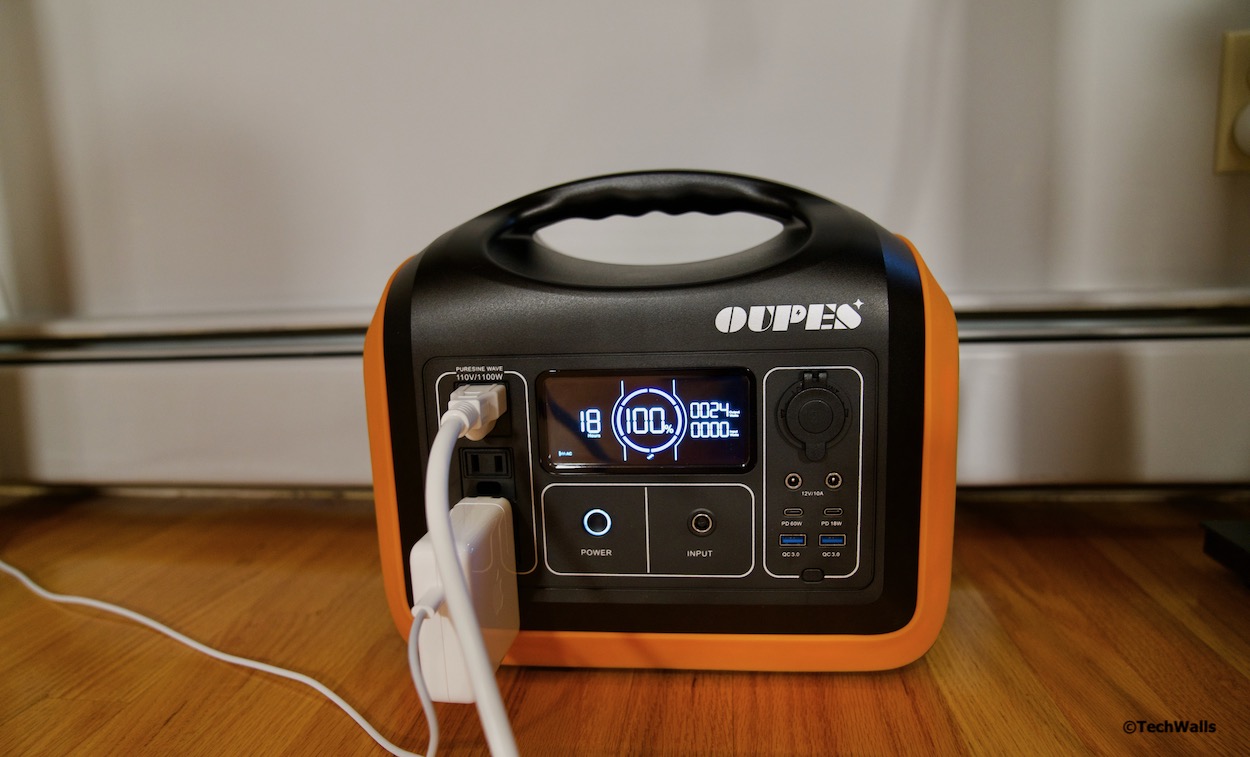 Another nice feature of the OUPES is that it supports pass-through charging, which means it can charge and discharge at the same time. It can send power straight from the wall socket or solar panels to your connected devices without degrading the battery performance. When the input is larger than output, the power will be sent directly to connected devices and replenish batteries at the same time; Your devices won't be charged from batteries in this case. When the input is lower than output, your devices will discharge the batteries to increase output power. For instance, when I charged my e-bike using one solar panel, the input power was just 48W while output power was 76W; So the e-bike will need to draw power from both the solar panel and batteries inside this power station.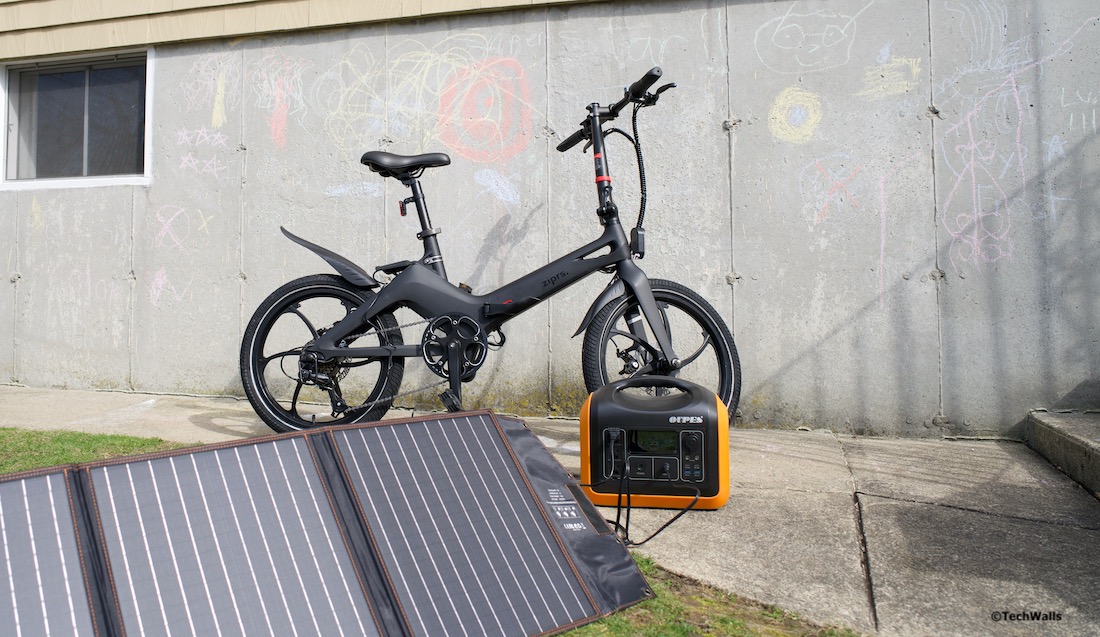 There are 3 ways to recharge the power station; You can either plug it to a wall outlet in your house, plug to your car, or use solar panels. Using solar panels is the best charging method in my opinion because we can take advantage of the clean and free energy. The two solar panels have the maximum input of 200W but I rarely saw them hit that maximum power. It stays in the 100-150W range most of the time but I think it could be improved during summer when there is more sunlight. Notably, the solar panels use monocrystalline silicon cells which are 20% more efficient than polycrystalline cells. They have a foldable design so that you can easily carry them with you in your trips.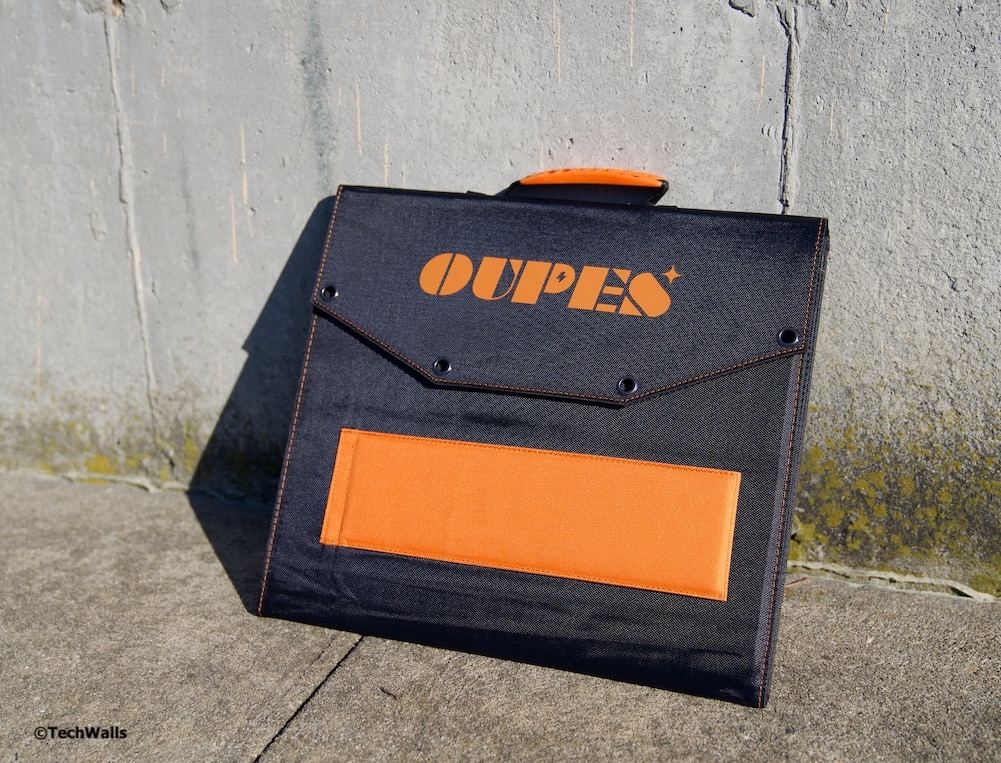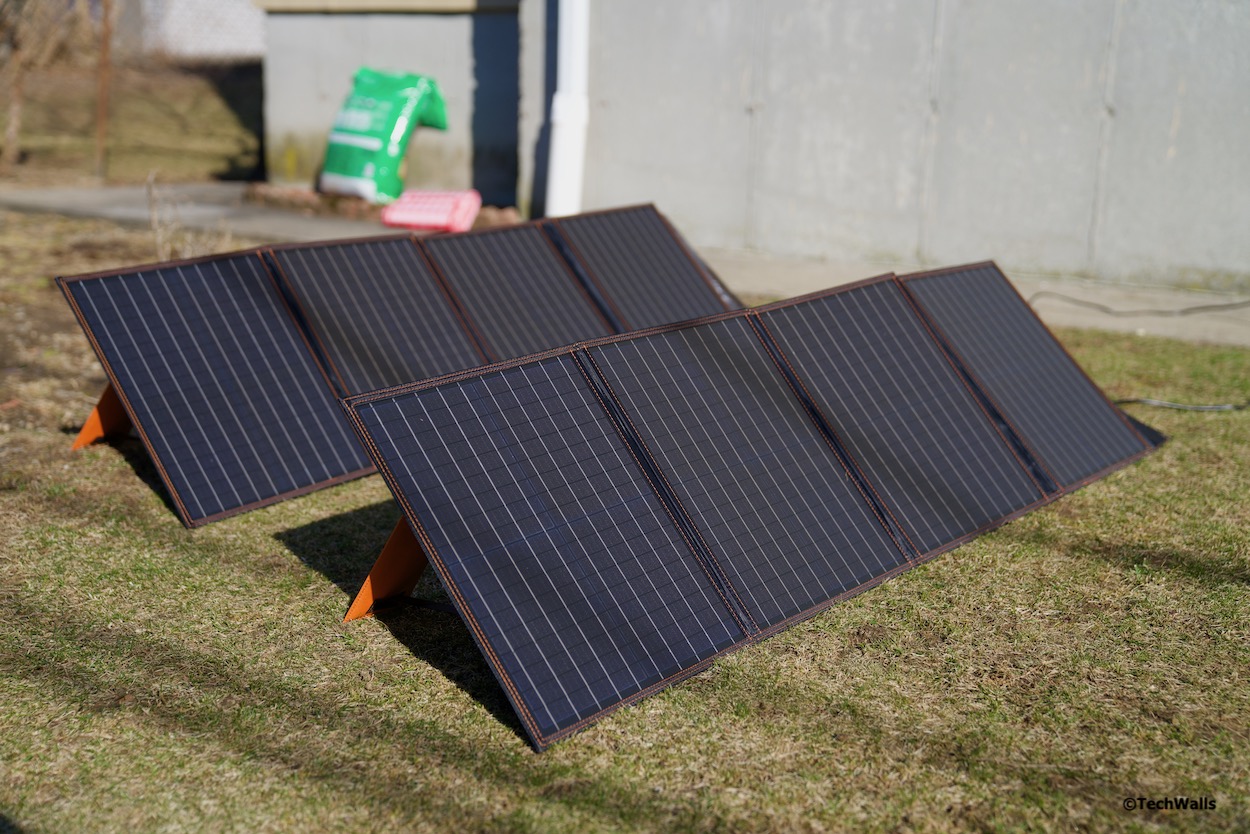 I've used the power station for 2 months and didn't have any significant problem until recently. It stops working when the battery level is still more than 45% and flashes the fault warning (overload protection warning) when I enable the AC ports; After recharging, the issue will go away but it happens again when the battery comes down to 50%. I often saw this warning only when the battery was below 10%. I contacted support and was told this is a short-circuit problem of the inner part and I'm still waiting for the replacement.
Overall, the OUPES power station really impresses me with its compact design and admirable power. It is not powerful enough to power up your whole house but it will keep you connected and power essential appliances during blackouts. Unfortunately, it doesn't perform well after 2 months of usage and I can't recommend the product at this time. I will update the post if I could find any fix for the issue or receive a replacement from the company.
Update: I've received the replacement and testing it. It's been working fine so far.
Disclosure: We might earn commission from qualifying purchases. The commission help keep the rest of my content free, so thank you!