The market of power banks has become so crowded in the last few years since built-in batteries of our mobile devices do not provide enough power during excessive usage. Most smartphones can last a day of normal use, however, if you are a heavy user that plays a lot of games or spend hours watching videos, you will absolutely need a power bank to keep connected.
Omars is a newcomer in the industry but what they are offering is quite impressive. The Omars power bank is a quick charger for all USB-A and USB Type-C compatible devices. According to the manufacturer, the power bank can fast charge our iPhone X or Android smartphones up to 50% in just 30 minutes. The product comes with just a USB-A to Micro/Type-C cable, so you will need to buy the USB-C to lightning cable separately when you want to fast charge your iPhone. You can use the USB-A port but the charging speed would be much slower than the USB-C port. Although both ports have the same output current (5V/3A – 9V/2A – 12V/1.5A), the USB-A port supports Qualcomm Quick Charge 3.0 and it can be used to fast charge compatible Android devices only.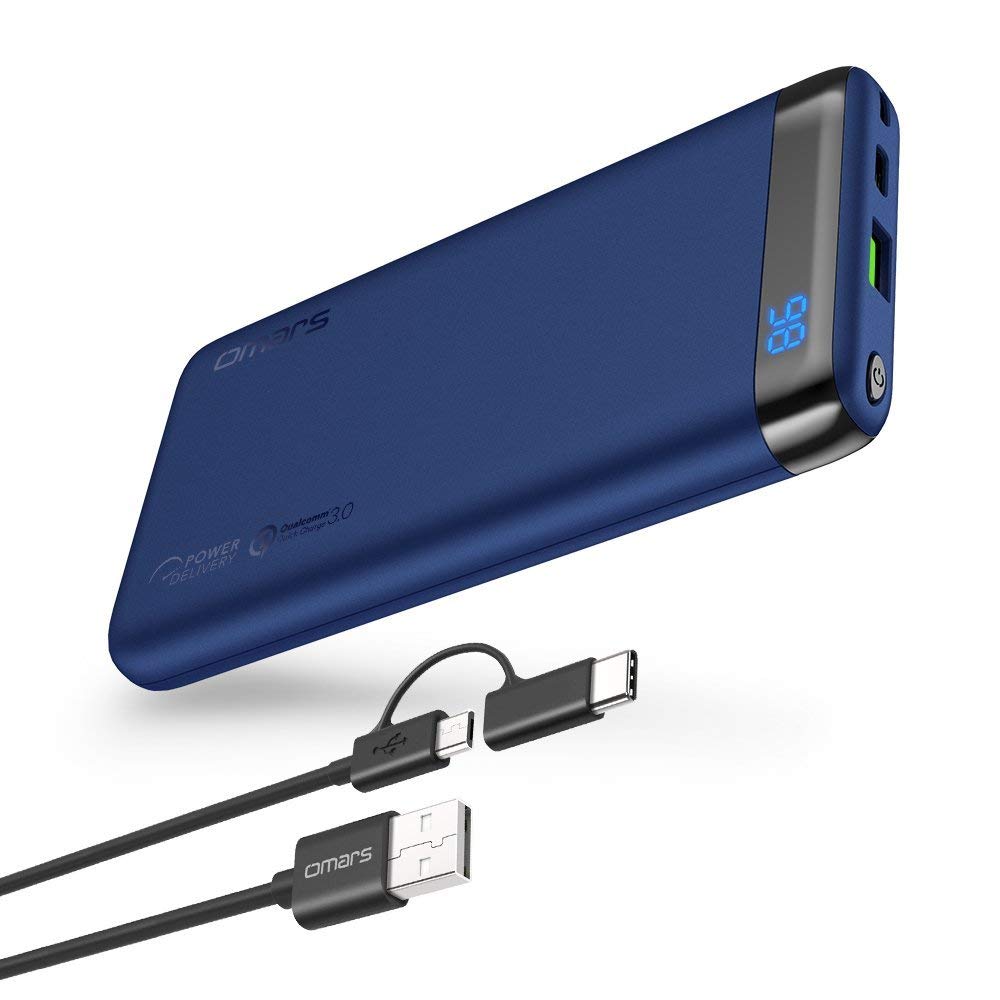 Besides, the USB-C port can also be used to recharge the power bank itself and it's much faster than the micro USB port. Specifically, the input current of the USB-C port is 9V/2A while that of the micro USB port is 5V/2A. The power is nearly twice as much and it takes just 3.5 hours to fully recharge the battery.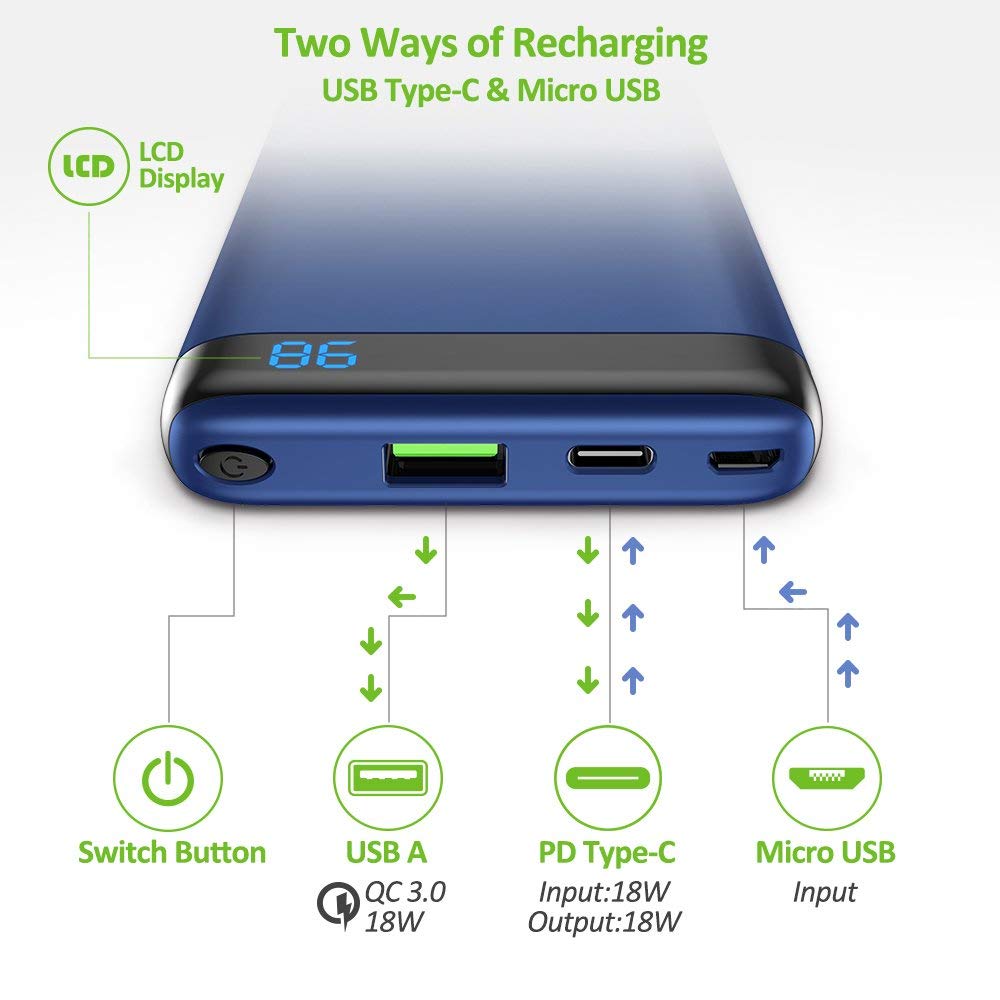 The power bank has a capacity of 10,000mAh which is high enough to recharge larger devices like Nintendo Switch or laptops. However, the total output power is just 18W, so you might see the battery percentage starts dropping on your devices. It's better to use the product with smartphones and tablets.
Another nice feature is the LCD screen showing the accurate battery level of the power bank. The number will help us know exactly when we need to recharge the power bank.
If you're interested in the product, you can use the promo code OMARS1WPD to receive 10% off regular price.
Disclosure: As an Amazon Associate, I earn from qualifying purchases. The commission help keep the rest of my content free, so thank you!