Technology can be a strange and tireless beast. In most arenas, young people have a distinct advantage when it comes to understanding and utilizing new and emerging technology. For example: smartphones with apps on them that most grown adults can't understand the point of, tablets that integrate with AI personal assistants, and fully automated and integrated living spaces with voice-controlled lights and sound. With automotive technology though, this trend is pretty much reversed.
This isn't a huge surprise. The average age of someone buying a new Tesla Model S is just under 54 in the United States. The high price tags and luxury branding of the hottest car technology makes for a formidable wall, keeping those of us who still have to decide if a $10 Uber ride is worth it to not walk home in the rain, in cars that are a bit behind the times. There is, of course, no need to despair, because the most tech-savvy amongst us still have plenty of options. These options just take a bit of a hands-on approach.
The year was 2011, I had just bought my first nearly-new car: a pre-owned 2004 Mini Cooper S with a 6-speed transmission and a CD Player in the dash. The population had already moved onto the fourth iteration of the iPhone, and a single-cd player seemed a world away from the technology people could carry around in their front pocket.
So I took a trip down to my local car audio shop and checked out my options. I ended up installing a Pioneer head unit (and maybe a subwoofer and 1600-watt amp, not my proudest moment) with Bluetooth. I was on the cutting edge. I could wirelessly play music from my phone, hear the GPS directions through the speakers, and even take calls through my speakers (speaking into a microphone I had to wire in behind my steering wheel). Suffice to say, this approach didn't age well.
First off, many current road laws prevent drivers from legally interacting with their phones at all when driving, making dashboard mounts necessary and making drivers get a bit more creative when it comes to actually controlling their tech behind the wheel. Second of all, mobile car tech has progressed massively, just like mobile phone tech, and the options that exist now put the old-school options to shame.
First off, the two major mobile OS options; Apple and Android, both have car-specific operating systems now. Apple has CarPlay and Android has the appropriately named Android Auto. Android has a distinct advantage for people who are looking to retrofit their older cars with new technology: the phone itself can act as the interface for Android Auto features, whereas CarPlay takes an entirely new head unit. You can also get head units that use Android Auto, but it's not necessary in order to use all of the features. Through these operating systems, drivers and passengers can access the usual array of apps and functions that feature everything from GPS to diagnostic data from their car in real-time.
When it comes to a good GPS navigation app, consumers are flush with options. Waze and Google Maps lead the pack, and between the two they cover everything drivers could want, from alternate routes and traffic workarounds, to radar-trap detection and toll-free commute options. Hudly, a neat little gadget for your dashboard, makes accessing these features safer than ever by making the GPS data come up on a transparent heads-up display.
Garmin, a longtime GPS manufacturer, has a similar product that, instead of a HUD, uses Amazon's Alexa and a simple-to-read screen to allow the driver to ask for directions and get them without ever looking away from the road.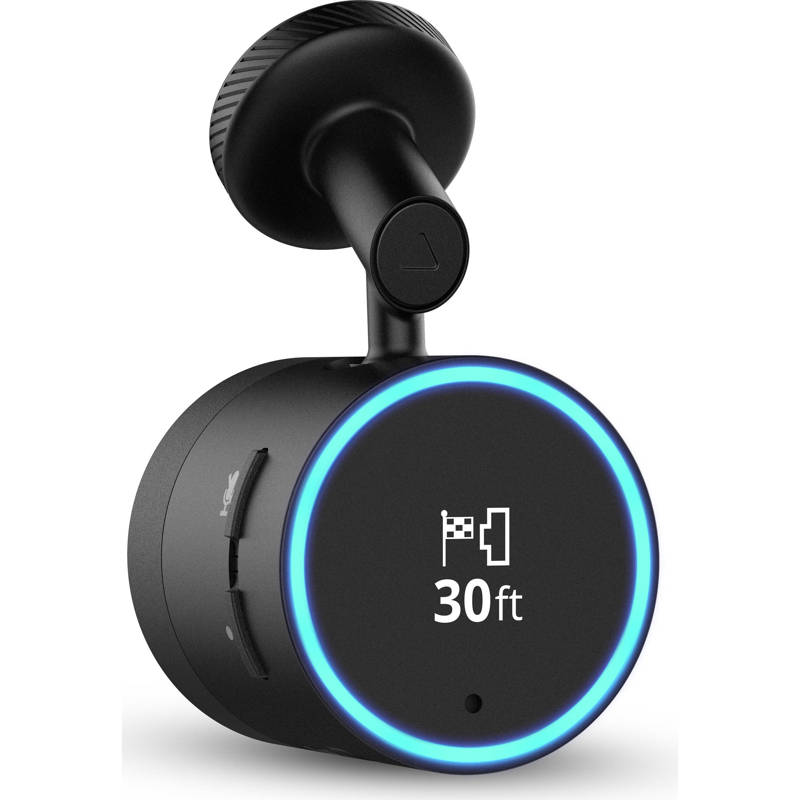 On the topic of accessories that you can adhere to your dashboard: dash cams have never been more popular. Similarly, they have never been more affordable. They make a lot of sense: they cover your side of the story in any accident or encounter with other drivers, and if you see something crazy you might end up making a nice chunk of change posting the videos online. That video of a plane crashing into a highway? The giant meteor lighting up the night sky over a roadway? Brought to you by dashcams.
Cobra, a longtime maker of radar detectors, has taken a hit from the popularity of Waze, which allows road users to simply report radar traps to the GPS app itself. They haven't given up, and have instead chosen to move along with the times: their CDR 855 BT comes with radar detection and a dash cam, and even has sensors that detect when there is an impact and automatically saves the video. Viper, another manufacturer radar detectors, unveiled their SmartStart system that combines a remote starter, smartphone app, and gps tracker that allow you to start and check in on your car, wherever it is, from your phone.
If you really want to turn your car into a technological powerhouse, both Verizon and T-Mobile manufacture systems that plug into your car's OBD port, allowing you to access info about your driving habits and the performance of mechanical bits under the hood. These systems can tell you how to improve gas mileage and overall wear on your vehicle by driving differently, and can diagnose emerging issues long before you would otherwise notice them. They can also show you where your car is located, handy if you have teenagers that have just started driving solo or if you simply forgot the location of your car in a huge parking lot. Other perks include roadside assistance through AAA and other, and the option for in-car wifi.
Long story short, you can turn your car into a rolling mobile hotspot with cameras, heads-up displays, a remote starter, and tracking devices for a relatively small price tag. Isn't the future wonderful?
But where do we go from here? Rinspeed made a concept car in 2015 with a built-in drone and landing pad that allowed drivers to control the drone from the driver's seat. He drone could take video from outside the vehicle up to highway speeds, and was capable of picking up groceries for an impromptu picnic. Audi, this past year, unveiled a concept car that has a detachable cab that can be picked up and carried by a large autonomous drone, effectively making a flying car.
Could your roadside assistance soon be done in record time by a drone? Maybe one carrying a spare tire, gas can, battery, or jug of oil? In a decade we may have the ability to call a drone to literally pick our car up and bring us somewhere else. Regardless of what the future brings in regards to technology, rest assured that someone will somehow, someone under the age of 25 will find a way to install it in a 2002 Honda Civic.
Disclosure: We might earn commission from qualifying purchases. The commission help keep the rest of my content free, so thank you!