The Oaxis Bento is probably the most unique wireless speaker I've ever used. Unlike other speakers using Bluetooth, AirPlay or Wi-Fi to retrieve music from your device, the Bento uses Near Field Induction Audio Technology. Let's figure out how it works in the review.
Unboxing and Testing
Design & Features
Inside the box, there are just the Bento speaker, an audio cable and a USB cable for charging. I'm quite surprised with design of the product as it looks different to most wireless speakers out there.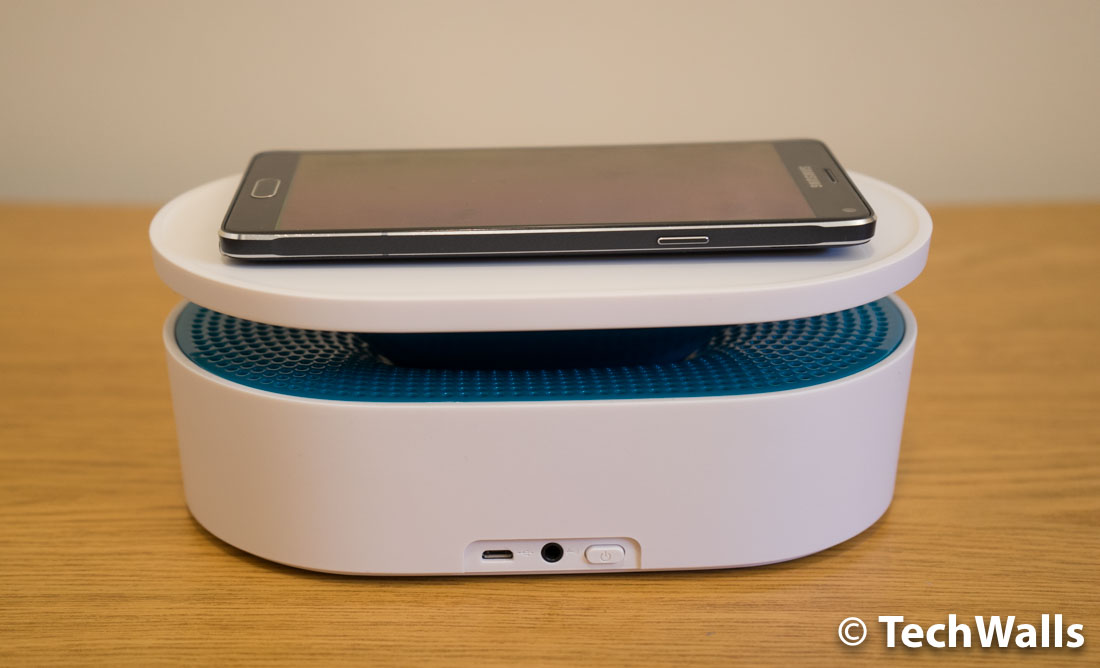 It looks like the flat panel on top of the speaker is floating above its base. Besides, you can't see the drivers and grill on any side, there are actually two 40 mm Speaker Driver and two 58 x 32 mm Passive Driver hidden on the base and they head to the top panel. The design is supposed to deliver an even sound to all directions.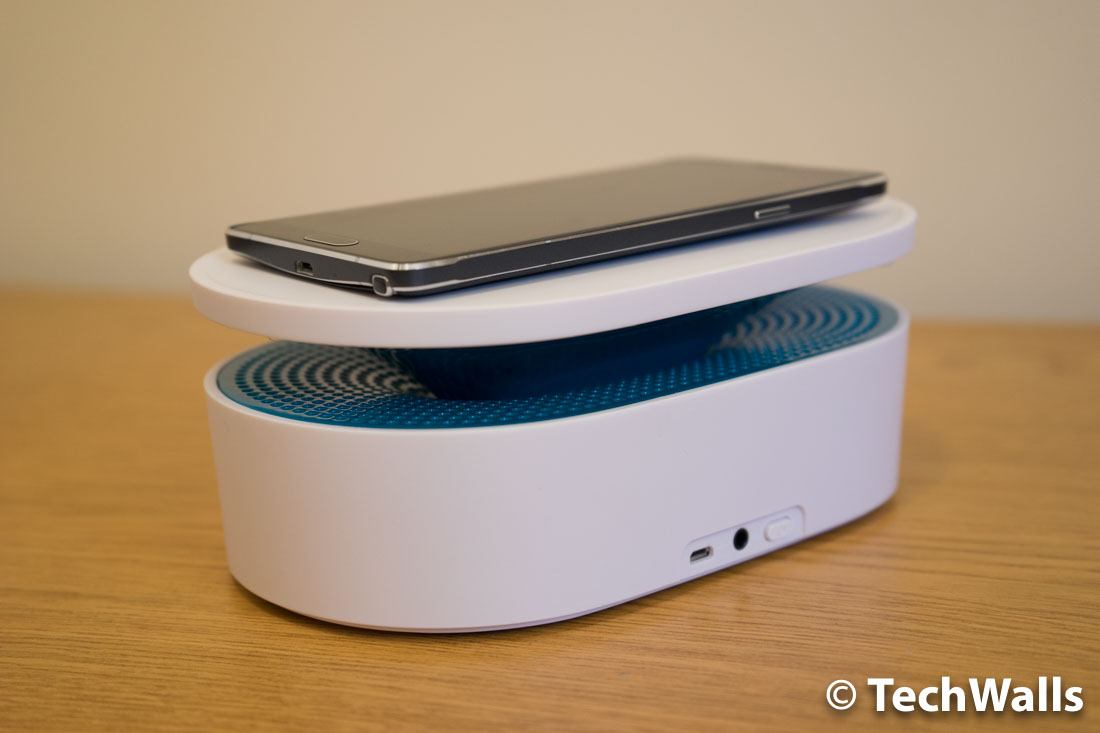 The most amazing feature of the speaker is the induction system. Basically, there are electromagnetic induction sensors inside the top panel and they will help amplify magnetic waves coming from your smartphone. So you don't have to do anything, just place your phone on top and start enjoying music. No NFC or Bluetooth is required. I really love the idea because it will help conserve battery life of my smartphone and get rid of annoying Bluetooth-pairing processes.
The speaker is equipped with a 1,000mAh lithium battery. I'm a little disappointed with the battery as it lasts just about 4 hours of continuos music playback.
Audio Quality
I really appreciate the convenient wireless technology, and I wished it wouldn't sacrifice the sound quality. Unfortunately, my wish doesn't come true.
I tried a couple of phones and the audio quality is terrible when using the induction system. I can hear a lot of noises, there is almost no bass while the mids and highs are harsh and not clear at all. Really the speaker doesn't sound better than the loudspeaker of my phone.
I also tried plugging my phone to the Bento speaker via the included 3.5mm audio cable. The sound is much better this time. I can see that the sound is a lot cleaner and warmer. Although the mids are still a little harsh at high volume, it is quite acceptable. If the close contact induction system could deliver the same sound, this would be an awesome product.
Conclusion
Pros
Cool design
Unique induction system helps play music faster
Cons
Short battery life
Sound quality of the induction system is not as good
The Oaxis Bento Wireless Speaker is on sale on Amazon for less than $49. I don't recommend the product at this time but the technology is quite interesting to try out.
Disclosure: We might earn commission from qualifying purchases. The commission help keep the rest of my content free, so thank you!