The OAK & IRON WAVE electric outdoor inflator is a versatile and powerful device that offers a variety of features to make your outdoor inflating tasks easier and more convenient. Whether you're inflating air mattresses, kayaks, or paddle boards, this inflator can handle it all with ease.
One of the most impressive features of the WAVE is its high-pressure pump, capable of inflating up to 20 PSI. The dual motor design makes it incredibly powerful, allowing it to fully inflate a paddle board (245 x 76 x 12.5 cm) from 0 to 15 PSI in just 6.5 minutes. With 350L/Min TURBO mode and 70L/Min Pressure up mode, it's one of the fastest inflators available. If you pump up a paddle board using a hand pump, it will take about 15 minutes and if you use a regular electric pump, you couldn't inflate it over 15 PSI.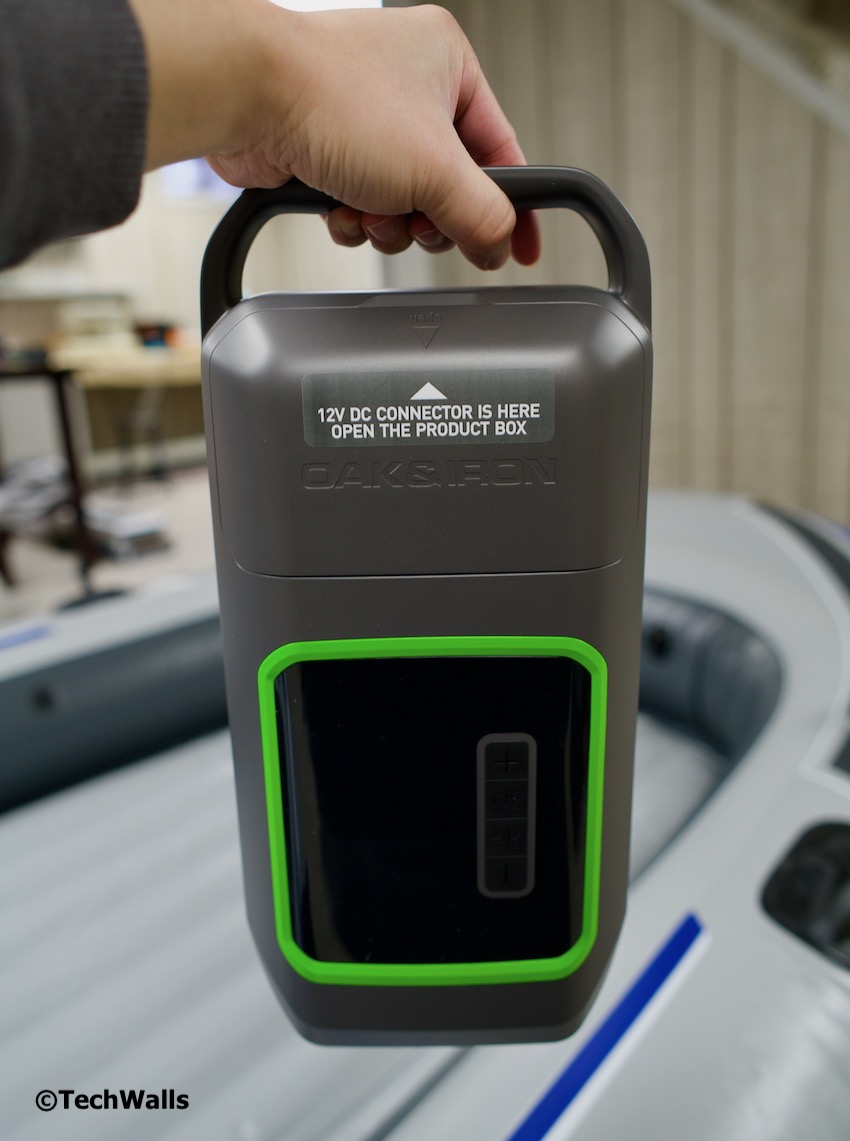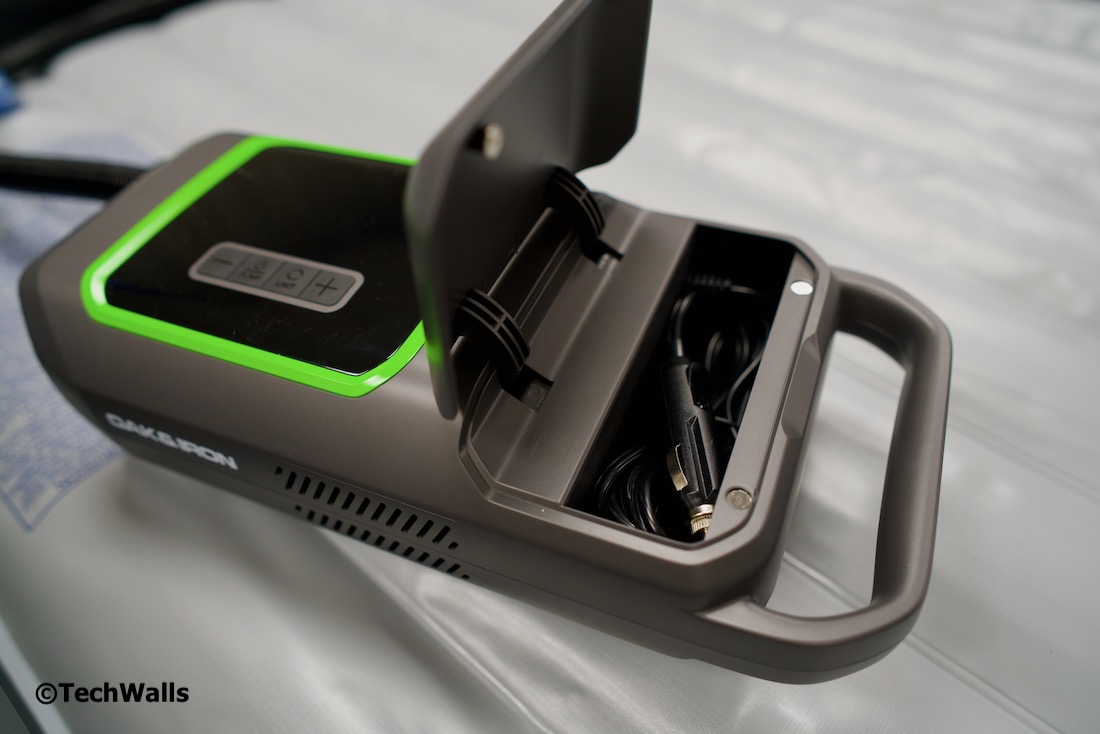 OAK & IRON actually released two versions of the WAVE, which are WAVE and WAVE Pro. They have similar features, the only difference is that the WAVE Pro is equipped with 6,000mAh battery while the Wave needs to be connected to the cigarette lighter in your car. The Wave Pro is a little more portable but it is more expensive as well. The product I am testing in this review is the WAVE version.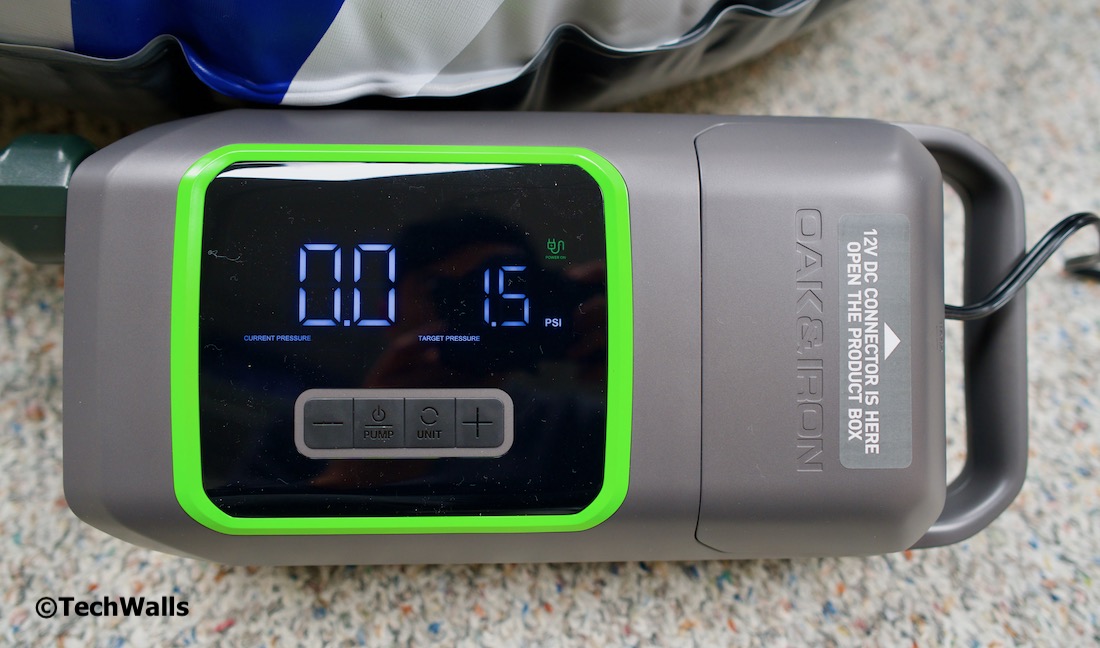 Another excellent feature of the WAVE is its 6.5-inch ultra-large screen that displays real-time information, including inflation pressure and battery life. The user-friendly interface makes it incredibly easy to use, whether you're out in the backyard or in the great outdoors.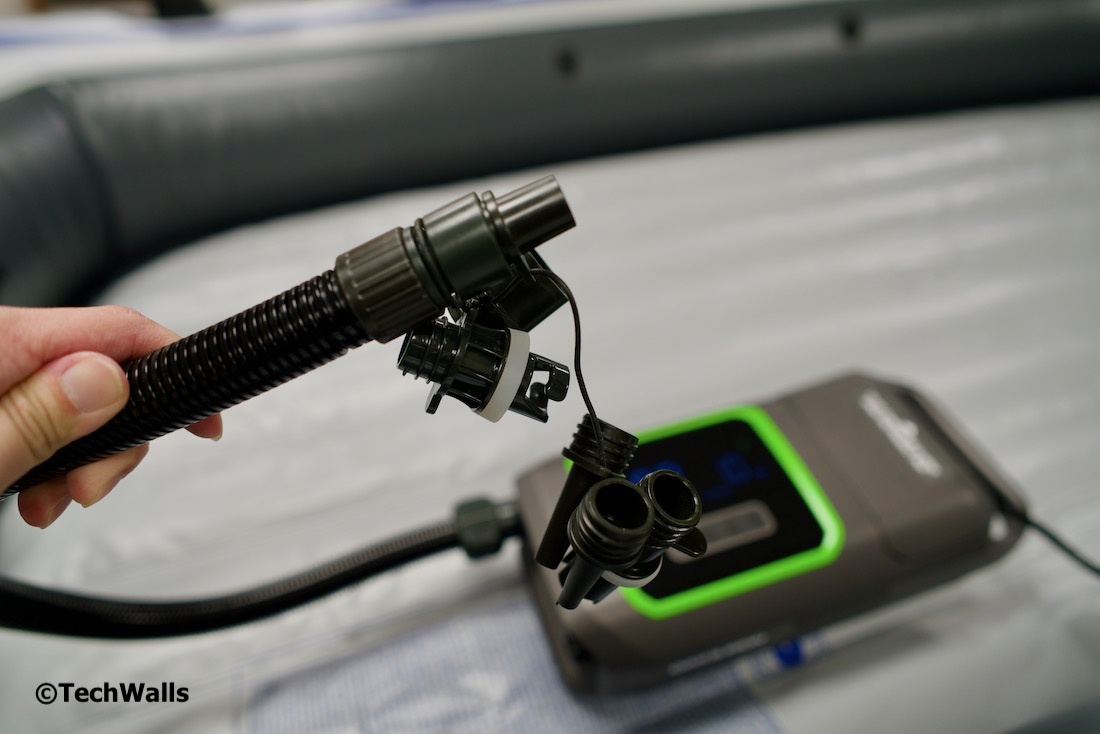 The WAVE is incredibly versatile and can be used to inflate a wide range of outdoor equipment, including paddle boards, inflatable boats, kayaks, pools, air beds, and more. With a 70 cm extra long air hose and six air nozzles, it's the perfect tool for all your inflating needs.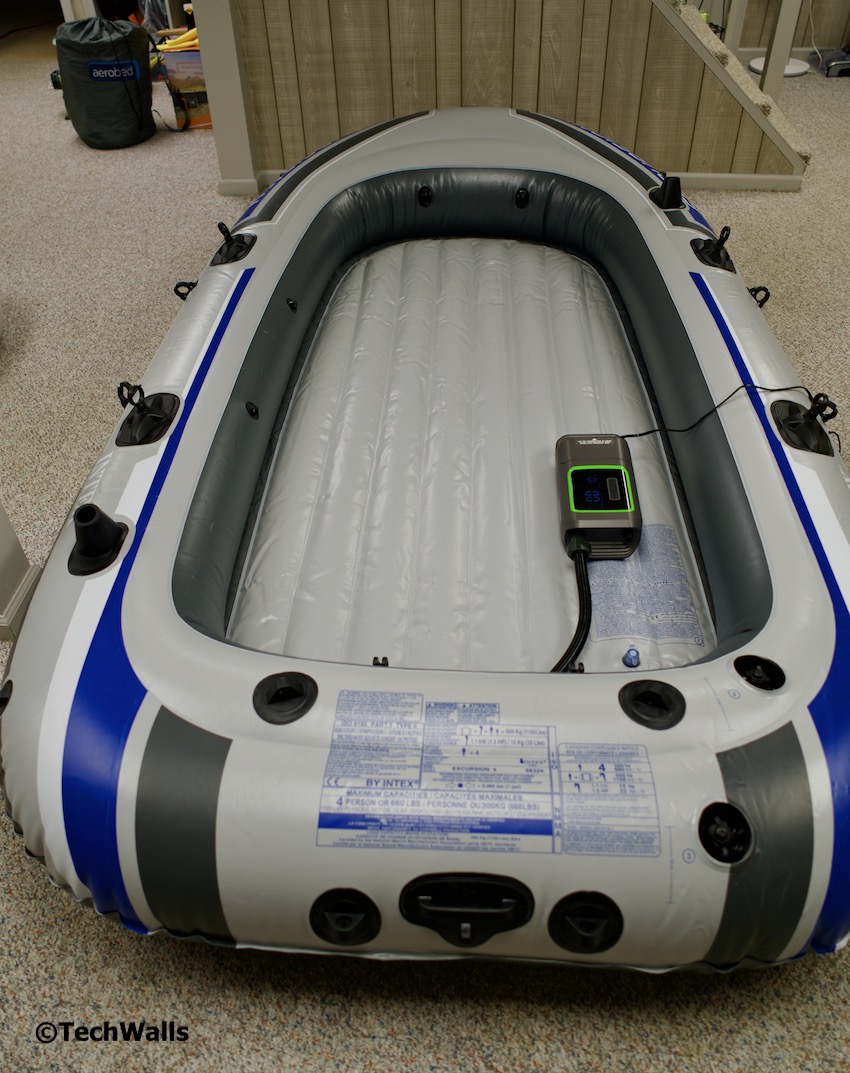 The WAVE also features a quick deflation mode that allows you to deflate your equipment in just 1-2 minutes. It's incredibly convenient and versatile for all your inflating and deflating needs. It has real-time pressure monitoring with up to 0.1 PSI accuracy. With its cutting-edge technology and design, the WAVE and WAVE Pro is a must-have product for anyone who loves the outdoors. It's perfect for the upcoming vacation season and is sure to impress anyone who receives it.
OAK & IRON is currently offering a 40% OFF discount on the retail price of the WAVE and WAVE Pro on their Kickstarter campaign, making it available starting at just $199 for the WAVE. Don't miss out on the chance to get this amazing product at a discounted price and enjoy all the benefits it has to offer.
Disclosure: We might earn commission from qualifying purchases. The commission help keep the rest of my content free, so thank you!