Aside from the expected announcements of Lumia 1520v and the Lumia Icon, Nokia might also announce some other Windows 8.1 smartphones this year, codenamed Nokia Lumia 1820, containing a number of both high and mid ranged devices at MWC Barcelona.
Among all the other smartphones there will be of course their high end flagship device the Nokia Lumia 1820 which will be competing against all the other flagship competitor smartphones from other companies. The smartphone is said to carry all the new and of course fast hardware that the market has to offer. The Nokia Lumia 1820 will have a 5.2-inch QHD display which will support a resolution of 1440 x 2560 which is a big upgrade for all the windows users as it's the first time Nokia is going for a QHD display, Qualcomm Snapdragon 805 processor which can run and record 4k videos and a giant 3400mAh battery. Having such a hardware and software on a Windows smartphone might be a dream come true for Windows fans as moving from a Full HD display to a QHD HD would be a worth the update. Even though Windows OS don't require a lot of processor power so a Qualcomm Snapdragon 805 would sure be an over kill but it's a necessity as well as it supports QHD resolutions and 4k video playbacks as it's what everyone is expecting from the smartphones this year.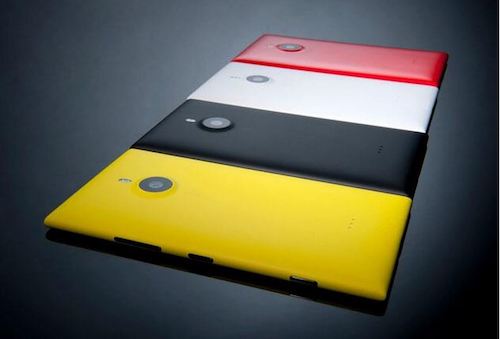 The last smartphone from Nokia on MWC is expected to be the Lumua 1525 which not only is a 6-inch phablet but will also be a solar powered one and another rumored smartphone from Nokia code named 'Normandy' which is said to have a custom Android OS made by Nokia which may or may not make it because of Windows restrictions on Nokia.
Honestly it was exciting writing about all this mainly because of the amazing specs that the new smartphones from Nokia are going to have even though they are just rumors but still the excitement is there and so are the expectations. Let's hope Nokia unveils all these devices on MWC.
Disclosure: As an Amazon Associate, I earn from qualifying purchases. The commission help keep the rest of my content free, so thank you!