A few weeks after Nokia divested its mobile device business to Microsoft, the Finnish company acquired mapping startup company Desti for an undisclosed amount in a move that many consider as an initiative to build up what has been left to Nokia, its HERE mapping technology.
Users of Desti app are able to spot on certain locations through its  artificial intelligence and natural language processing system. Nokia is expected to integrate that technology into its HERE mapping business, which services Microsoft at present for its location-based mobile app.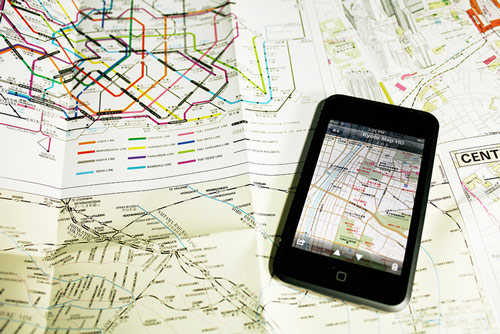 The integration translates to the setting of the sun on Desti as a service to its existing users, and as of this post it is no longer available on the App Store, though it will see a nice transformation as part of the HERE platform, which will be carried out in the next three months.
The natural language component of Desti makes it particularly interesting to users for the customization that it affords them, thus giving a personal touch to the mapping app. Nokia says Desti will also be retrofitted to become a vital component of the company's application programming interfaces after first incorporating the mapping technology into its branded mobile apps.
What this shows is Nokia's definite shift toward the mapping business, with the addition of an intelligent component that will spell its difference from other mapping services. What it does is allow users to search Nokia's location information on top of enabling hands-free interaction.
Other than the mapping business, it might just as well catapult Nokia into the realm of solutions and offerings that have anything to do with location requirements of customers. Since Desti's information base has been built around natural language, users will always find it smooth and seamless to do searches. The data trove is a product of years of gathering location data from the Web, those public content only of course, in a process dubbed as data mining.
Nokia also has to prove something about its decision to sell its handset business, that what it now has as a core portfolio, namely the mapping business HERE, is a profitable one, something that will sustain the company in the long run – either through acquisition or growth.
As of now, there is only one great contribution that Desti can do in that regard for Nokia, and that is its commercialization. Currently, Microsoft is using HERE for its mapping app on the Windows Phone. What will happen next when their agreement expires? Will Microsoft continue to use HERE or will Nokia have to search for another client? That we will learn more about in the future.
Disclosure: As an Amazon Associate, I earn from qualifying purchases. The commission help keep the rest of my content free, so thank you!