The team at Tech Walls is excited about CES 2012. What better way to get in the mood than with Nikon's announcement of the Nikon D4. The camera giant announced just one day for the Consumer Electronic Show that they will release the DSLR. This new DSLR isn't your run-of-the-mill, beginner DSLR. The D4 is a camera with the professional in mind. The Nikon D4 is a DSLR that offers many surprises that make up question the importance of megapixels in this day and age. The camera is expected to go on sale for around $6000. Let's take a look at this amazing camera and see if it's truly worth the price.
The Body and Design
When looking at the ascetics of this professional DSLR, you wouldn't really see much that is special from other Nikon DSLRs. But don't worry, that should be a good thing for Nikon die hearts looking for an upgrade. These loyal Nikon users however will find the D4 more natural to use when out on the field. The D4 is by far no copy other other Nikon DSLRs in this respect. Videographers, like myself, can rejoice to finally having a dedicated video button as well. This may suggest that this amazing digital camera can also take amazing video?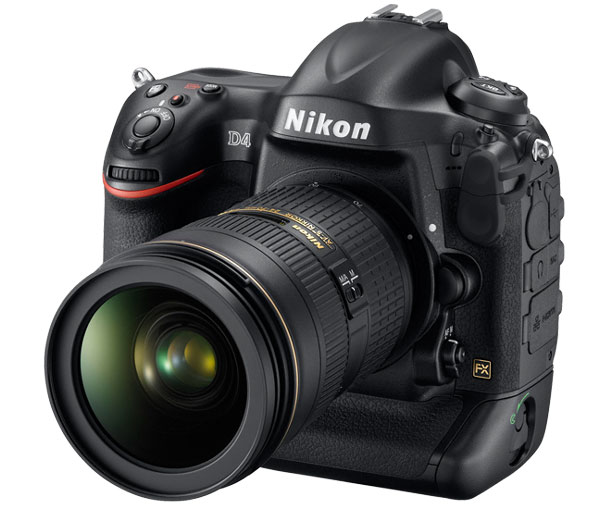 The D4 is filled with ports in a well organized way. A really nice feature that the D4 has is the ability to wirelessly take photos and transfer photos between cameras with the D4's wireless capability. This feature is also available through the camera's Ethernet jack. Yes, you read right, a camera with an Ethernet jack. That doesn't happen very often! One grievance I have of this camera, being a videographer, is that there isn't a swivel screen, or even a moveable one at that. Maybe it's a little too consumer for this type of camera or something, but it would have been nice to have.
What's So Special?
There are two things special about this camera that affects the future of photography greatly. First, this camera comes with 16 megapixels. Yes, I know you are thinking that your little Canon that is well under six times the price of the D4 has an even better megapixel count. But here's a small photographer secret that most consumers are being ripped off about, megapixels don't mean a thing. They never did and most likely never will for most individuals who need to look online for advice on a great camera.
Why is this? Because megapixels only come into use when you need a photo blown up, pretty big. The average consumer who will most likely use their photos for online use or maybe small portraits wouldn't need to worry about megapixels. So, you may be wondering, what separates my $200 digital camera with a $2000 DSLR? That comes with sensor size. the larger the sensor, the more light that comes in. The more light that comes in, the better the photo. Simple as that!
More on XQD
The next thing that makes the D4 so special is that it is the first camera to use the new Sony XQD memory cards. XQD were announced back in December. These memory cards simply offer faster transfer rates, appealing to the professional users out there are shoot in Raw or have a ton of photos to transfer. Here's the catch. The D4 only supports XQD in one of the two slots. XQD is already a new idea for photography, so Nikon felt it was safe to keep one slot available for this new technology. All in all, that means that serious users who would have liked to solely use XQD would probably have to also pull out their CompactFlash cards as well. These new XQD memory cards will be available for around a mere $130 for 16GB and $230 for 32GB with dedicated memory cards readers going for about a little under $50. Yeah, not so consumer or even prosumer for most individual's budgets. This is for the professionals out there.
Sample Images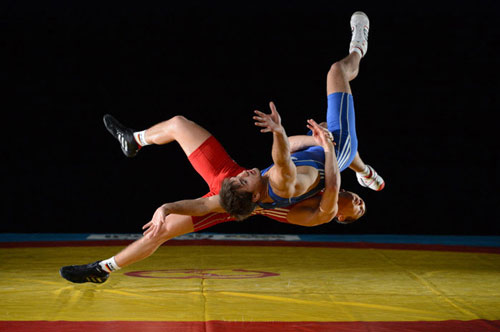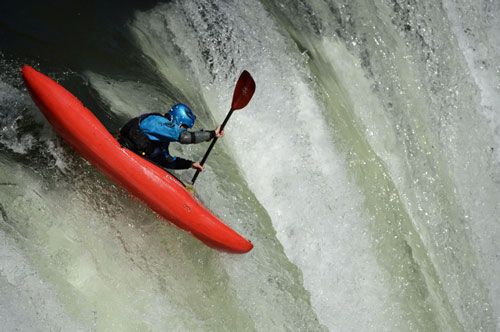 Disclosure: We might earn commission from qualifying purchases. The commission help keep the rest of my content free, so thank you!