Chrome OS is here to make a place for itself and has a bold new interface. The latest Chrome OS offers a Chromebook which is revamped and has the Chromebox desktop option which is very interesting. Here is a review of Chrome OS. Read on to find out whether it has the potential to live up to your expectations.
Programs versus application
If you want your computer for works such as heavy video editing, document creation, music making etc then certainly this cannot be your main machine.
Undoubtedly the application environment has an upper hand in keeping the things neat as well as safe but this comes only at the expense of true openness. Until and unless the programmers discover a way which will help them pare down the products in order for them to run in browser (this is quite possible), Chrome OS will fail to be the main computer for many.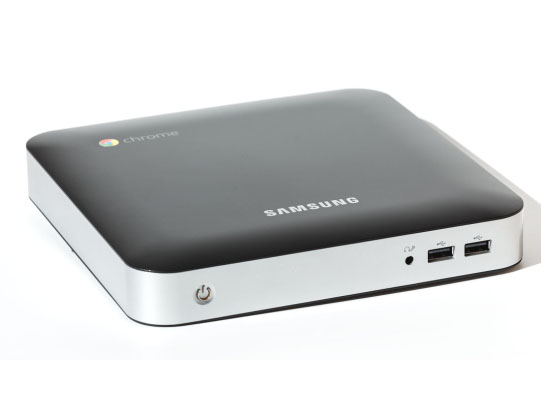 For a lot of users the browser is what they mainly focus on while for others it is good to have a secondary option that is all about internet and Google seems to be targeting these groups.
The web store of Google Chrome has a lot to offer but that does not mean you will get everything you look for (for example you won't find Photoshop, Microsoft products, official spotify application etc).
Offline
Another problem in case of cloud computer is the fact that it becomes a lot less useful when offline. Although as for now we do not feel completely deprived of functionality when offline, that is fast changing.
Everything from playing games to sharing documents requires connection.
However a computer that is being built for online will not become greatly meaningless in still significant part of our days when meaningful data connection is not available. Chrome OS , ever since its arrival is being hammered on this very point. Hence Chrome OS greatly suffered when compared to the other computing operating systems.
This was clear to Google and it worked a great deal in order to tackle the problem. In the first year of Chrome OS it saw the arrival of offline Gmail. However there is no offline Google Docs and this is what is hindering the success of the project.
Google does say that the offline Docs will arrive soon and this is vital for chrome OS. Also, another significant fact is that Google has began to group offline applications in its web store, also allowed copying from flash drives to local drive and has made sure that you are able to open files when you are not online. The accessible files consist of RARs, ZIPs, PDF as well as movie and sound files.
Everything will then sync back up at the time you go online and that includes the Google Drive which was launched recently in next rollout of this OS.
Multitasking and UI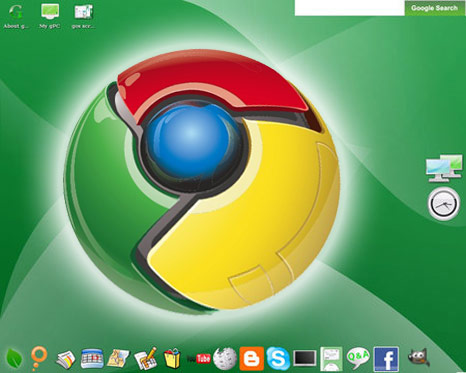 In the earlier version of Chrome OS, multitasking was a problem but Google has certainly tried to deal with the problem. The new version has a desktop, windows and a task bar as well.
Speaking about the desktop Chrome OS offers a likeable pictorial place where you may host your windows. Although you cannot put programs and shortcuts on it, the place can be used to move and resize the various tabs and tasks as well as to display things such as Hangouts.
At the bottom of your screen you will find the task bar which can be used to pin the apps you use the most and it displays what is running already and lets you bring up overlay of the applications You use on your desktop.
Adding all this to Chrome OS is a significant step although it somewhat alters the actual nature of Chrome OS.
The window system will let you place tasks and tabs side by side.
More about the new Chrome OS
Cloud Computer has its own set of advantages. Google assures that Chrome OS users will not have to deal with viruses. It will also do away with lengthy scans.
Chrome OS is built in such a way that it will start to run quickly on initial setup and each time you press that power button or when you open your Chromebook.
Google has taken a huge step in form of Chorme OS. The changes made to it are pretty welcoming.
Although some problems such as closed application environment, offline functionality etc are there, Chrome OS is certainly on the right track.
Disclosure: We might earn commission from qualifying purchases. The commission help keep the rest of my content free, so thank you!