Who really cares about Windows 10? The data released by tracking company NetMarketShare shows there are not too many people who bother to download the latest version of Microsoft's operating system for desktop computers.
In spite of the fact that Microsoft did not lack in its effort to bring the Windows 10 update to all computers with no extra cost for users, it seems only a few have manifested interest in installing the operating system and have, instead, opted to stick to the legacy Windows 8.1 and the older Windows 7.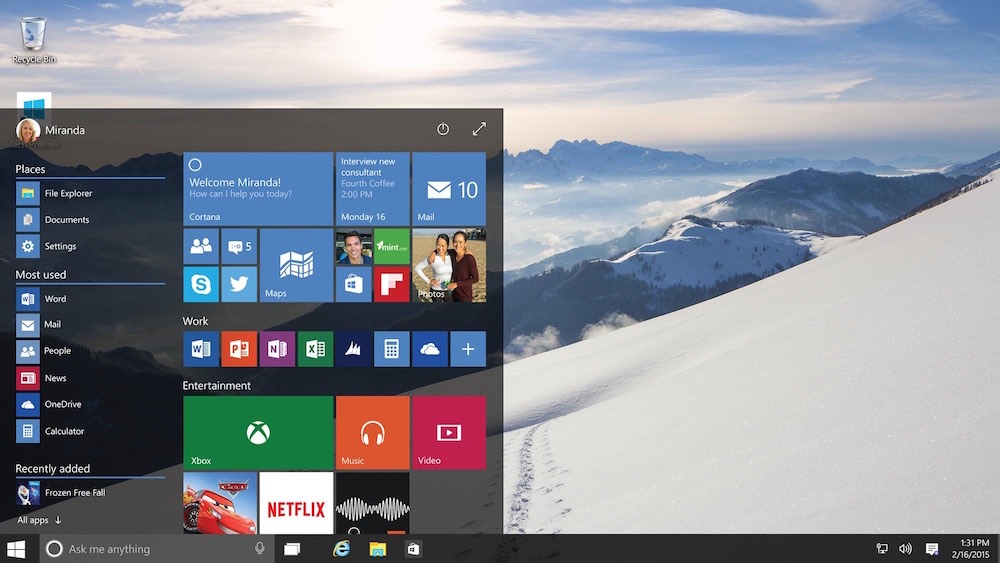 In fact, since the rollout of Windows 10 for free in July of last year, NetMarketShare has noted that the operating system accounted for only a little less than 10 percent of the desktop Web traffic last month, indicating a slow rise in market adoption for Windows 10.
This news clearly strikes a blow on Microsoft's intention to maintain its status as a leader in software, though it has suffered the same fate in the past when Windows 8 snagged a poor market share throughout its release. Nonetheless, Microsoft claims otherwise. The company's own data shows over 200 million devices including tablets and smartphones are now running Windows 10, though a third party needs to verify the information.
It is worth noting, however, that Microsoft designed Windows 10 to work not just on PCs but also on mobile devices in a move to expand the software's operability, thus helping to increase its adoption. With Windows 10, users can shift from one device to another without losing track of their task. The goal is to attract more users, from desktop to smartphones and tablets.
But that objective remains hard to achieve for Microsoft as long as Windows 7 takes a larger share of the software's users. Just last December, more than half of Web traffic was attributed to Windows 7 users, suggesting a still warm subscription for the six-year-old desktop operating system (as opposed to Microsoft's claim that the software has reached 10 years already).
Microsoft's repeated efforts to shove Windows 10 down our throat through pop-up messages that appear on the screens of Windows 7 and 8.1 users do not seem to make any dent on that. Microsoft even describes Windows 10 as a safer place to be than Windows 7, though there's doubt about that claim because Windows 7 still gets security updates from Microsoft, which will continue until 2020.
Also, Microsoft will continue to provide bug fixes and software patches to Windows 7 users. So it appears now that Microsoft needs to pull the plug on these updates in order to get users to transition to Windows 10, which is of course an insane idea.
Disclosure: We might earn commission from qualifying purchases. The commission help keep the rest of my content free, so thank you!