Smart home products are continuing the trend of containing home appliances. We have smart ovens, microwaves, blinds and now we have a smart dehumidifier. This product, created to keep your home free of moisture with a smartphone. Dehumidifiers help absorb moisture from damp homes or RVs. This can be especially use for summer and rainy months when there is more moisture and higher humidity. The usual spots for these tend to be wet spots, visible mold or stuffiness of rooms or areas.
Disclosure: We received the dehumidifier in exchange for the review. We spent time testing it to make sure the review is honest and unbiased.
Unboxing & Setup
Features & Performance
The Nabaidun dehumidifier is rated to help remove and absorb moisture up to 3,000 square feet, which is a very large space. This can easily help with a damp basement or a garage. This model is a condensing one, with capacity of 50 pints of water per day (23.6L). This tank can be dumped or with a drain hose (not included). The dehumidifier has an outlet on the back to fit a 0.47" hose. The product will auto shut off when the tank is full.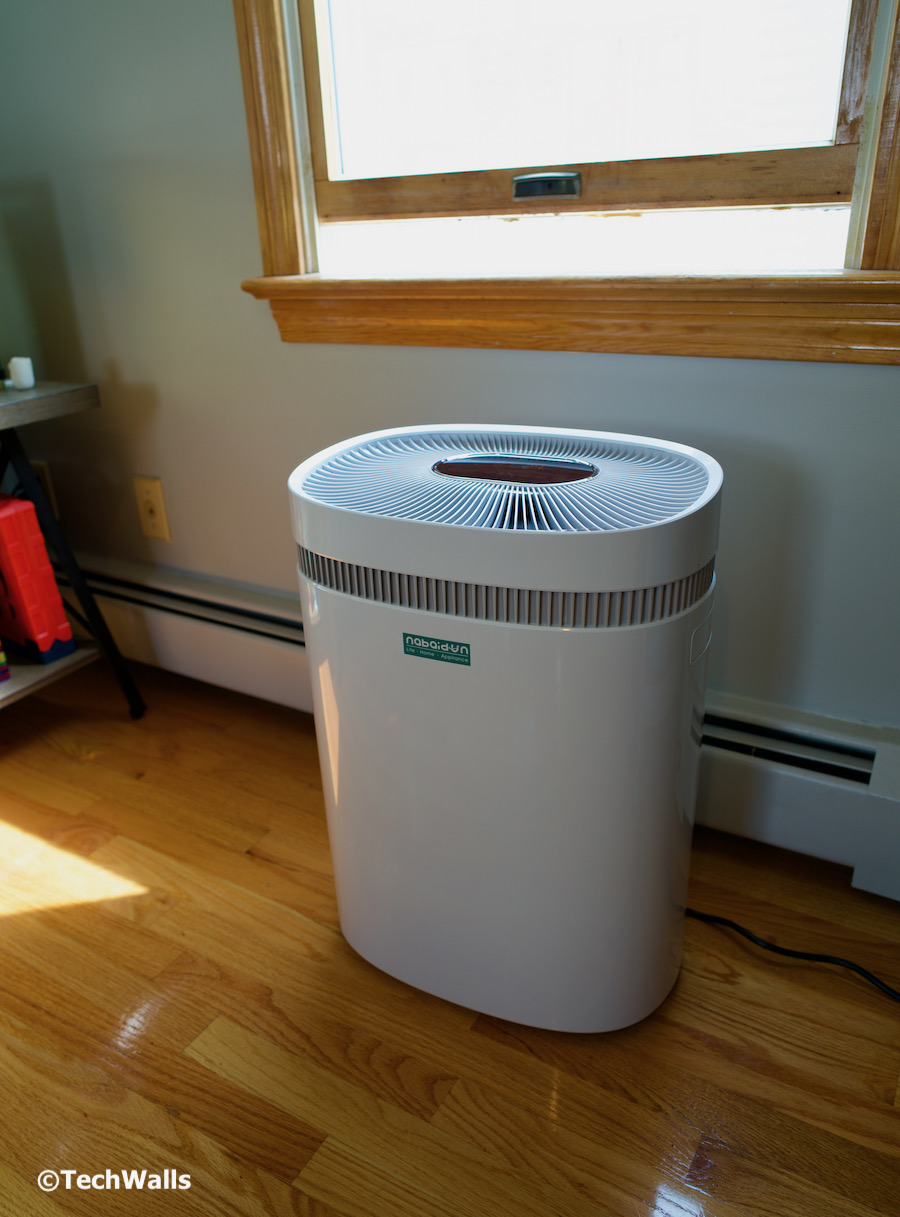 As we mentioned in the introduction this dehumidifier is smart enabled and has an app used to control and manage the product. The app helps to remotely control the product from your bed or couch. The functions which can be changed are the fan speed, humidity setting, and four operation modes that the dehumidifier can be placed in. These modes are quite useful, with the first one being standard which works as a normal dehumidifier. Secondly, there is auto mode which is a set and forget mode. This mode will automatically keep the humidity between 50 and 60%. Next, there is the laundry mode which is used to dry your clothes, and keep mold and odors off clothes, sheets and towels; In this mode, I often hang clothes in my bathroom, close all doors and windows, then turn on the machine. All the clothes would be dried naturally and won't be damaged as when you use drier. Lastly, there is the sleeping mode that is self-explanatory, the dehumidifier works on a lower dB rating to allow for peaceful sleep. This is on an eight-hour timer for a normal sleep cycle.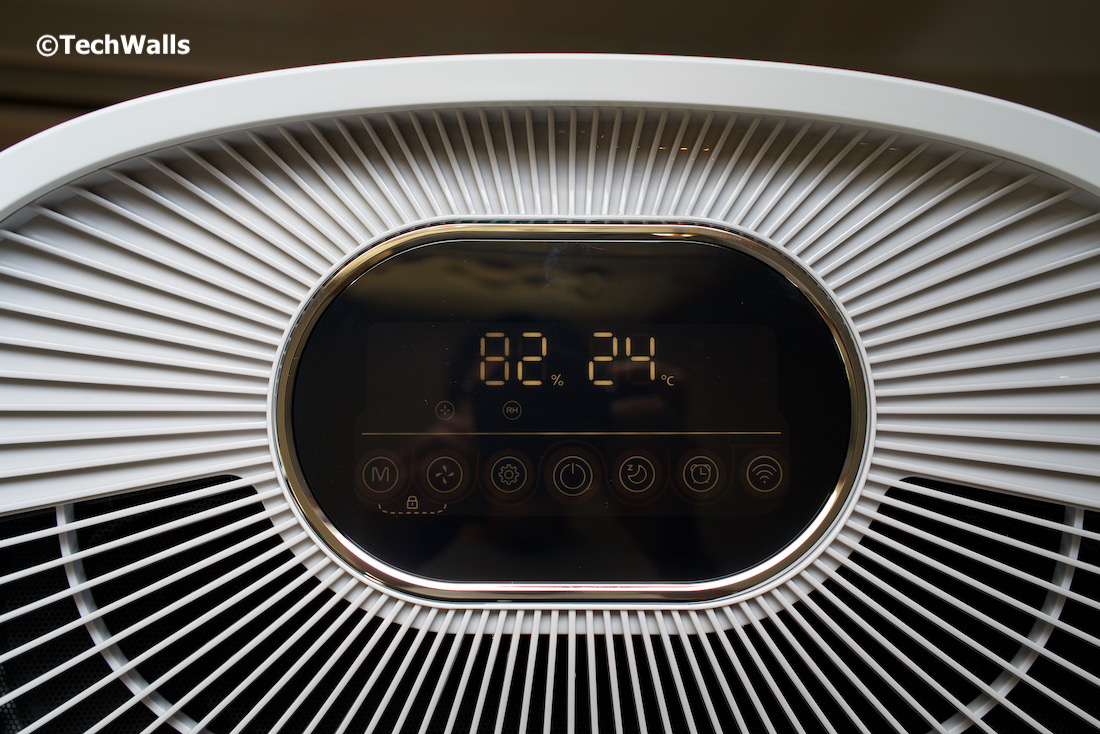 The product itself features an LED touch panel to adjust fan speed, modes and levels if you do feel like getting up and going to the dehumidifier. You are also able to move the product as it is built with wheels and handles to easily move from room to another. This is a simple, but very nice feature for those who can't lift or move easily. Looking inside the dehumidifier, there is dust filter which is wash-safe. Once this filter is filled up, you can remove and clean off under a faucet. This means no replacing filters which can add up in terms of cost. About maintaining, the product has an auto defrost function to detect for any sign of defrosting and process the frosting to avoid any frozen water. This feature can help prevent destroying the inside and flooding of your home.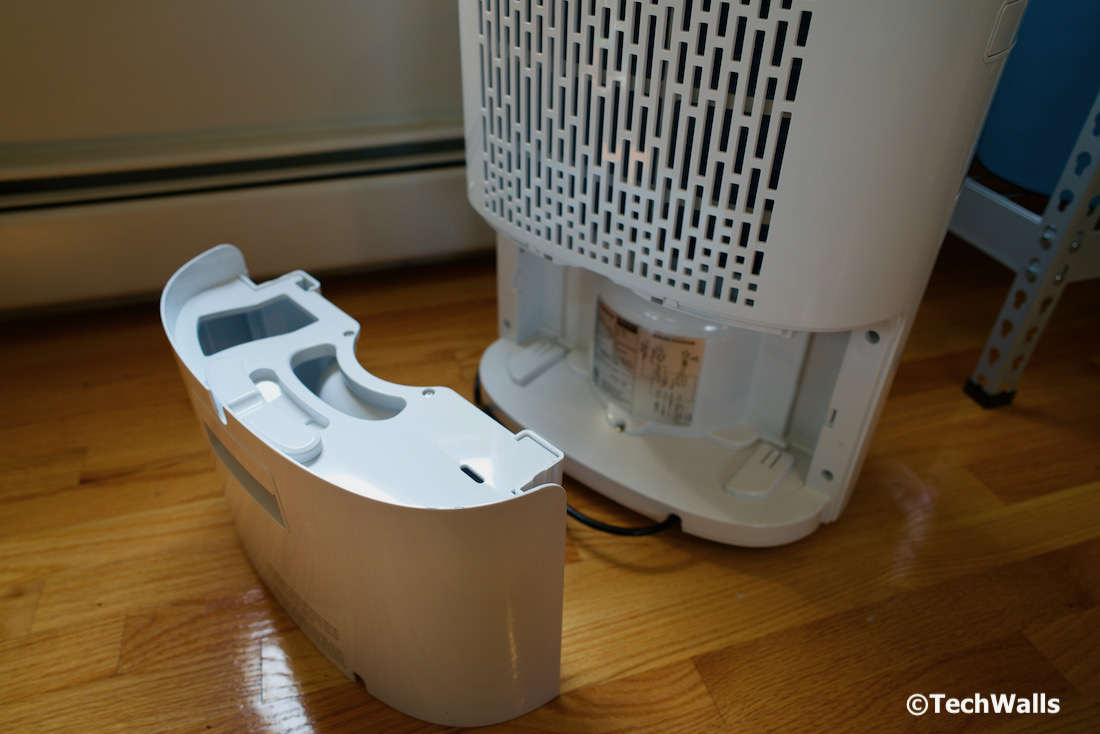 Pricing for this is quite affordable and is currently on sale at the time of this writing. Can be found on Amazon for $219, $80 off its normal price. I would try to wait for this to go on sale as it does so often. On Prime Day, it went as low as $199.
Conclusion
The Nabaidun dehumidifier is an excellent choice for anyone looking to remove moisture from one or several rooms in your home or from an RV. The price is affordable, and the cleanable filter helps from having to replace filters every so often. The app is extremely useful since most people own smartphones and you don't have to go to the room or get up from your bed to turn on sleep mode. This product can cover a wide area for an affordable cost.
Disclosure: We might earn commission from qualifying purchases. The commission help keep the rest of my content free, so thank you!