This is the year of wearables and smartwatch seems to be the most prominent product. As this is a new market, prices of those smartwatches are still very high. For instance, you often have to pay at least $200 to own Galaxy Gears, the smartwatches by Samsung.
MyKronoz's strategy is different as they produce more affordable smartwatches. I have the chance to review the MyKronoz ZeBracelet, let's see if low price would compromise build quality and features of the smartwatch.
Unboxing and Testing Video
Design and Features
Unlike other smartwatches, the MyKnonoz ZeBracelet has a stylish bracelet design coming from Switzerland. I'm very surprised with its beautiful look and sturdy feel. The build quality is so solid that I thought it must be an expensive product. Below you can find some more images of the ZeBracelet, this would be a great accessory for young women who are interested in gadgets.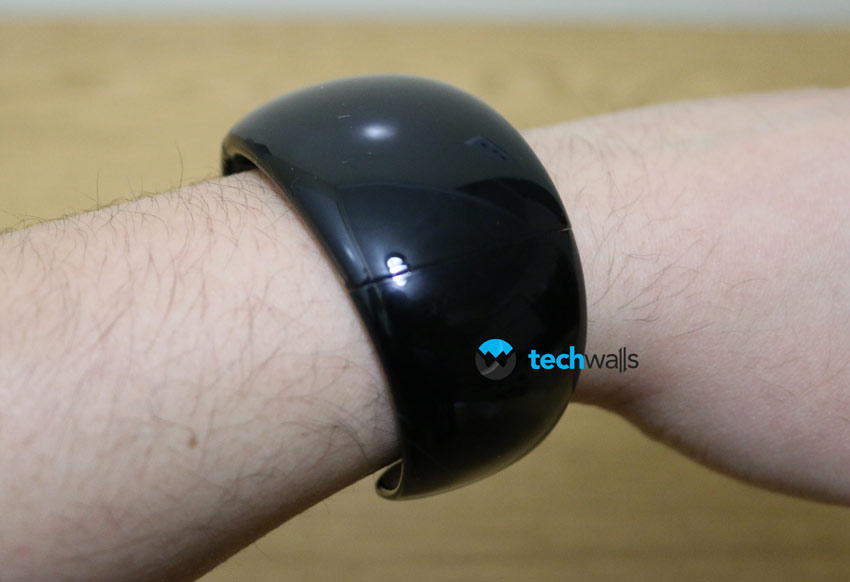 At first, I thought that the bracelet will sport a curved display. However, it just include a small flat OLED screen below the curved surface. Therefore, the display doesn't look as fancy as on other smartwatches.
With regard to features of the ZeBracelet, it has all basic functionalities that a smartwatch should have. After connecting to your phone via Bluetooth, you can answer/reject calls right on the smartwatch by pressing on side buttons. I realized some delays but it's alright for conversations, the integrated microphone and speaker are also loud enough. However, it still has some limitations. When you receive an incoming call, the bracelet will vibrate and show caller's number only. There is no name, so you don't know who is calling if you don't remember the number.
The ZeBracelet can also be used as a wireless speaker, however, don't expect the sound will be mind blowing. The speaker is tiny and it is just as good as my smartphone's speaker.
Another important feature of this bracelet is anti-lost alert. The bracelet will vibrate when your phone is out of range (over 30 feet), so you will never leave your phone behind. This is a nice feature but sometimes it still doesn't work.
Pros
Sleek design with solid build quality.
Integrated speaker and microphone are working well.
It includes essential functionalities like receiving calls, alert and telling time.
Cons
Small and mediocre display.
It doesn't display caller's name.
Anti-lost feature doesn't work properly sometimes.
The MyKronoz ZeBracelet is a simple smartwatch in an impressive design. The ZeBracelet is listed on MobileFun for less than $100. I myself won't use it but I could consider is as a gift for my wife and my mom because this is a very nice accessory and its price is more affordable than others.
Disclosure: We might earn commission from qualifying purchases. The commission help keep the rest of my content free, so thank you!