While almost all of our smartphone cases are made in China, this is the first time I try an iPhone case made in Paris France. In this post, we are going to review the Muvit iPhone 6 Plus Crystal Folio Case. Is it better than Chinese cases? Let's take a look.
Overview Video
Design and Protection
My review unit comes in Brown, the Muvit case is also available in some other colors like Black, Pink, Purple, Lime and Orange. I chose this color because it looks great along with my Gold iPhone 6 Plus.
The case is crafted in France and its design is so impressive. It has a book-style look with a front cover made of high-grade polyurethane which looks and feels like genuine leather. The phone itself is protected by a slim and transparent plastic shell, the back is also covered with the leather-like material but the top and bottom parts are clear to show off the beauty of your iPhone. It is very easy to apply the case on the iPhone 6 Plus, just snap it into the plastic shell and you are done, however, I found it difficult to remove the case because it is tough and not really flexible.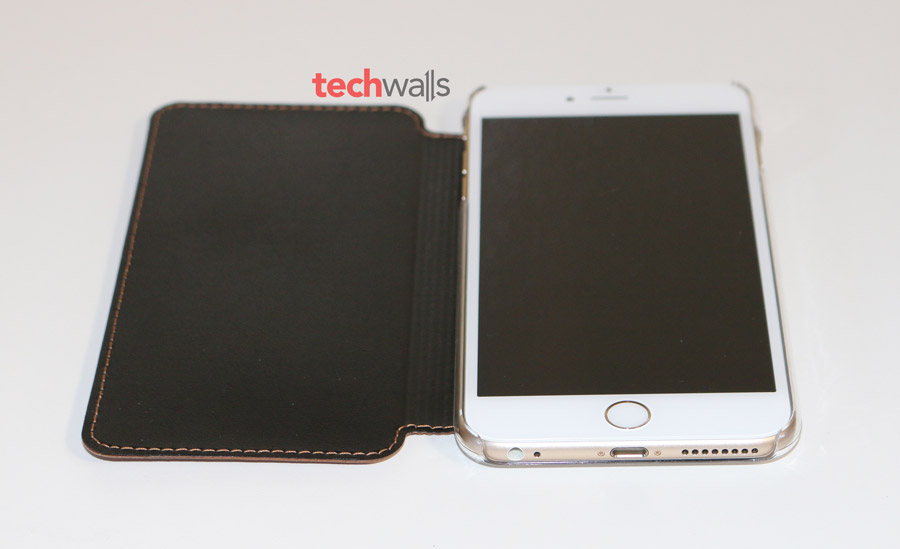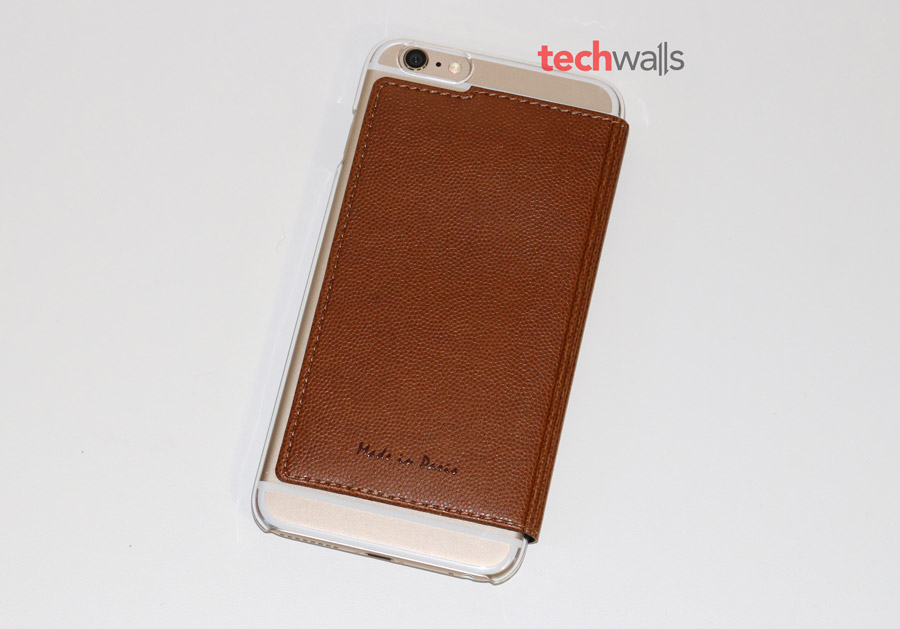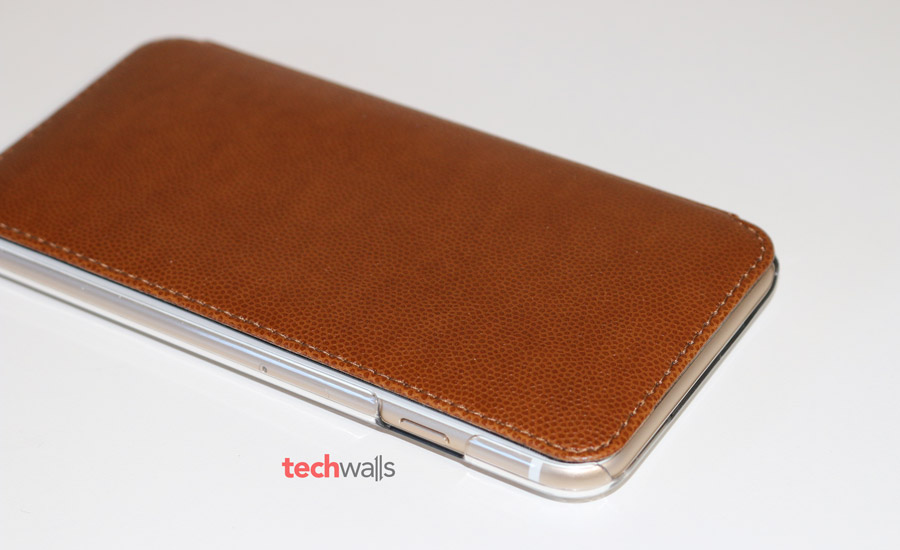 Undoubtedly, the case looks awesome but I see that the plastic shell is not durable. When I took the case out of the box, there had already been a big chip on top of the plastic shell. Moreover, I've never been a fan of folio design, particularly for smartphones because it is very inconvenient for users. I always have to open and close the front flap when receiving phone calls, and the flap blocks the phone camera when I fold it back. Besides, the phone won't automatically wake/sleep when I open/close the flap.
Another disadvantage of this design is that I always have to open the front cover to adjust volume level or use the silent switch. The case has cut-outs for all other functionalities like camera, speaker, lightning connector and power button.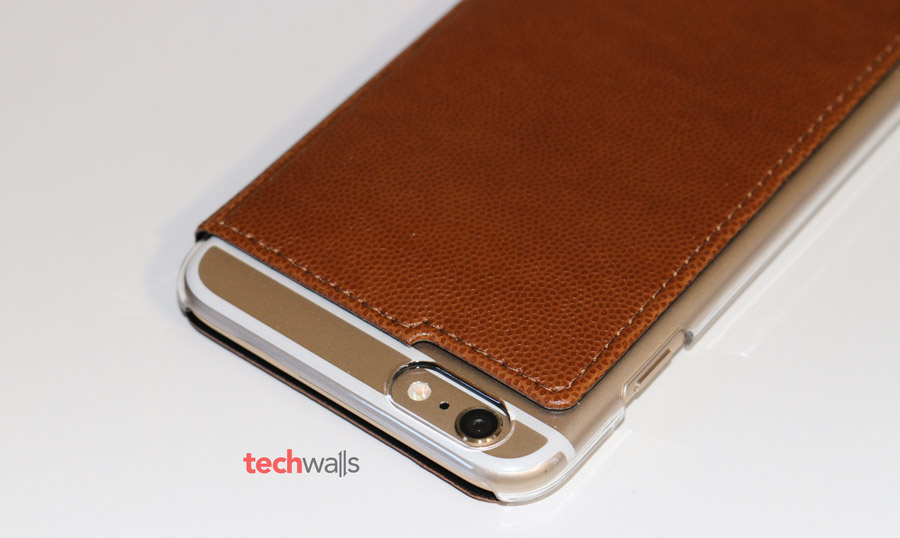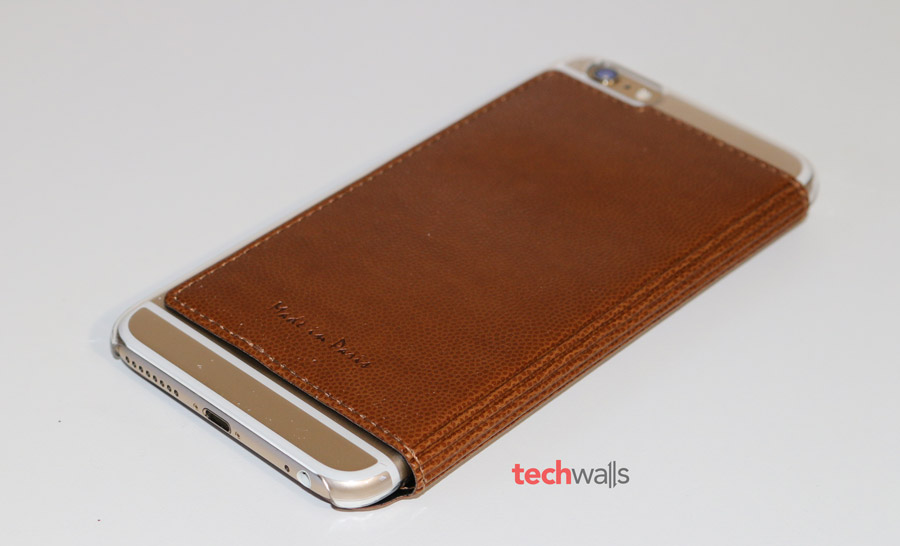 The case can protect my iPhone quite well but this is not really a durable case. The plastic shell is too hard and it seems like it can break if I accidentally drop my iPhone, just like how it got a big chip out of the box.
Overall, the Muvit iPhone 6 Plus Crystal Folio Case is a good-looking but there are a lot of compromises in usability like I mentioned above. It is available for £24 on MobileFun but I can't recommend this product now.
Disclosure: We might earn commission from qualifying purchases. The commission help keep the rest of my content free, so thank you!