Whether you're just bored, want to dust off a past interest, or genuinely want to learn a new skill, it's been medically proven that taking a leisurely activity to partake in can be beneficial to your health. But once you've chosen something that sparks your interest, it's difficult to not turn it into a full-blown obsession.
Furthermore, with the range of apps available on Samsung and iOS devices today, smartphone users can personalize their devices centered on their hobbies. Below is a list of some of the most popular apps geared towards hobbyists, which are designed to encourage you to enjoy your interests now more than ever. Whether you're just dabbling with the idea of starting a new hobby or are already a committed enthusiast, you're bound to find something to intrigue you:
Drawing Apps – For the Creative Mind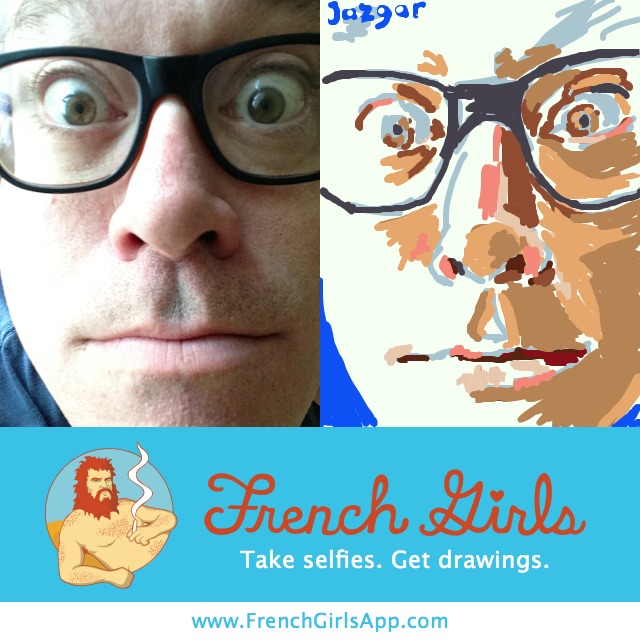 While not all of us may dream about becoming the next Da Vinci, Picasso, or Rembrandt, drawing is a great hobby to pick up to help yourself relax after a long day. You can always go to the local store to pick up some supplies like paints, brushes, canvas, charcoal, etc., but with today's technology, waking up your creative side has become a lot easier. With drawing apps like Tayasui Sketches, French Girls, and others, your smartphone can now serve as the canvas.
Tayasui Sketches: Featuring tools like pencils, watercolor brushes, erasers, felt pens, oil pastels, acrylic brushes, airbrushes, and rotrings, Tayasui offers all of the tools a growing or skilled artist needs to create beautiful drawings, right at the tips of their fingers. Whether you need a place to save your ideas, paintings, illustrations, or anything your creative mind can imagine, try out this app to see what you come up with. With each stroke, the tool being used adapts to the pressure, angle, and width of your movements to produce the most realistic results. As you're creating, the tools are conveniently hidden away until you're ready to switch to a new tool or perform another action. The app's zoom capabilities also allow the user to add or edit the smallest details and select from a wide range of colors.
French Girls: If you'd like to explore your inner artist even more, French Girls is an award-winning app that has taken selfies to an entirely different level. Once you create an account (which is free), you have a couple choices. You can either take a selfie and share it with the French Girls community to have another user draw your portrait, or you can search the community and choose a selfie to draw a portrait of yourself.
Nature Apps — For the Explorer in You
Unless you have a job that involves working outdoors, the majority of us who have full-time jobs spend most of the day indoors and out of natural sunlight. While it's true that too much sun can be harmful, studies have concluded that staying indoors all day can affect our physical and mental health. Not only do our bodies require Vitamin D to maintain our bones' health and ward off diseases, spending time out in nature can boost creativity and cognitive function. But while it's nice to be able to disconnect while enjoying Mother Nature, there's something comforting about having a gadget in-hand. So next time you're planning to go outside, think about using that smartphone to plan a running or biking route, identify insects and critters you find, or even map your lines.
Merlin Bird ID: Taking a stroll by yourself or with your family can be one of the best activities to enjoy all that nature has to offer. No matter where you reside, you are bound to find a variety of birds and other creatures to watch in their natural habitats. And if you're curious enough to learn more about the wildlife in your area and need a quick reference, try out the Merlin Bird ID app, free from the Cornell Lab of Ornithology. All the user needs to do is answer a few simple questions about what the bird looks like. Then the app will populate a list of birds that best match the provided details. Once the user chooses a bird from the list, he or she will be able to find even more images, sounds, and other details about the bird. Ideal for beginner to intermediate bird watchers, the Merlin Bird ID app is capable of identifying the 400 most common bird species located within the areas of Canada and the United States (excluding Hawaii).
NPCA National Field Guide: If you're interested in more than bird-watching and want to discover more about nature, the NPCA (National Parks Conservation Association) has created an interactive, full guide featuring the wildlife and plants of 100 National Parks. App users can also find directions to the parks, contact information, hours and fees, and plenty of other useful information. Whether you want to know what beavers eat for breakfast, what the tallest mountain is in Yosemite, or what kind of birds are found near Cape Cod, this comprehensive field guide is a great addition to any novice or expert's smartphone.
Gaming Apps — For the Casual and Professional 
Visit the app store and no doubt will you find thousands and thousands of games to choose from, but only a handful can offer smartphone users a way to have fun as well as improve essential skills. While games like solitaire and chess can be beneficial in certain ways, there are many other more intriguing games that can teach players some very valuable skills. In this case, they are apps.
PokerStars Mobile: More than just a card game, poker can improve an individual player's math skills, enhance strategic thinking, boost emotional maturity, and encourage good money management skills. When forced to act quick on their feet, players learn the importance of calculating their odds of winning versus the amount of risk involved. While having to keep their emotions in check, players also learn how to examine their wins and losses calmly. The best players are those who can outthink their opponents, absorb different pieces of information, and put the pieces together to develop the best strategy.
Industry leader PokerStars offers quite a few apps including the EPT guide, which smartphone users can use to keep up-to-date with the annual European Poker Tour (as well as analyze past tournaments), read live updates, view photos, and learn how players apply strategies to their games. We also of course like their poker app that offers Texas Hold'em, 7 Card Stud, Razz, and many others to keep your brain sharp.
Clash of Clans: While some might assume that Clash of Clans is nothing more than a child's game, there are many lessons adults can learn from playing this game as well. As one of the top gaming apps in the iTunes store, it might be worth checking it out for yourself. As players raise their army of Archers, Dragons, Barbarians, Wizards, and many other types of playable characters, they must also defend themselves against other Clans that can potentially lead to Clan Wars. In doing so, players are able to better understand the consequences and rewards involved with risk-taking, make more-informed decisions, and experience the value in perseverance and collaborative work.
However you choose to enjoy your free time, there are plenty of available apps for those who want to start a new hobby, brush up on a skill, or learn how to do something entirely different. Whether you love discovering what nature has to offer or prefer to stay cozy indoors and play solitaire or poker, there are plenty of apps designed to make what you enjoy what you do even more so.
Disclosure: As an Amazon Associate, I earn from qualifying purchases. The commission help keep the rest of my content free, so thank you!