At the start of 2013, Mozilla announced their own Firefox OS for mobile phones and also released 2 devices powered by Firefox OS. The new Firefox OS was open source but there were no ground rules set by Mozilla for carriers to be able to use the Firefox OS.
Just two days ago, Mozilla released a set of rules for carriers that in order to use the Firefox OS on their phones and also bear the Firefox Logo, they should meet a handful of requirements both on software and hardware level.
Requirements for the Firefox OS phones to bear the Logo
From Software point of view, just like Google's plan for Android, Mozilla also require the carriers to put a Firefox mobile browser and an official Firefox Marketplace for the apps. Although, Mozilla is actively encouraging carriers and other communities to use other app stores as well. There is no restriction to it. Like if you talk about Amazon's Kindle, it won't allow carriers to install Google Play store along with their own app store in their devices and users are bound to use the Amazon app store instead.
When it comes to Hardware specs, the phone needs to be powered by a 800MHz single core processor, a 256MB of RAM and a mere QVGA display. So it means that the targeted market is basically of low to mid range mobile phones just like the Android.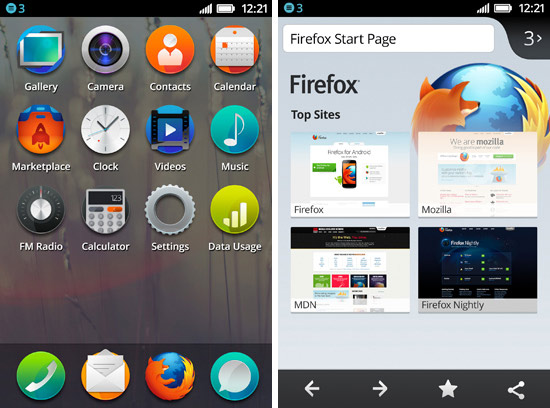 There are other requirements as well that need to be agreed in full after meeting the initial requirements set but Mozilla intends to make the other details confidential between the two parties.
It is clear from the requirements given by Mozilla for the Firefox OS that they are giving an open hand to the mobile community as well as the developers to use the Firefox OS open source code and do whatever they want to, even if they want to go at an insane level, only if it is meeting the requirements for the certification.
Firefox OS will finally launch at the end of 2013 on all global carriers. To add further interest to the Firefox OS release, LG and SONY have already shown intentions of using the Firefox OS on their smartphones.
Disclosure: As an Amazon Associate, I earn from qualifying purchases. The commission help keep the rest of my content free, so thank you!