When seeing the article title, you may be having some recent memories of another Motorola RAZR model released not so long ago. We'll you are correct, this is a new RAZR and Motorola has released the RAZR Maxx with pretty much the same design and features as the previous model. So what's different? To be more specific, the battery has improved greatly to keep up with the power that the previous model holds. However, is it really worth the new name and hype? Or should we just look at this as a product update? To answer this question, we must look a little deeper in the Motorola Droid RAZR Maxx.
The Form Factor – Similar But Not Identical
The reaction to the new form factor will definitely be mixed. Some individuals will enjoy not having a hallow back, however others may not enjoy it. Regardless, this is the main different in design between the two RAZR devices. This also hints the main selling point of the new RAZR, the better battery. In additional, on paper, some say that the phone is thicker, however in all actuality, the back is just being filled out. Which means, if you measure thickness from the antenna of the previous model, then measurements will be quite similar. Still, some things weren't changed in the new device. The RAZR's screen could have been improved, but definitely wasn't, which would have been a more appreciated update in my opinion.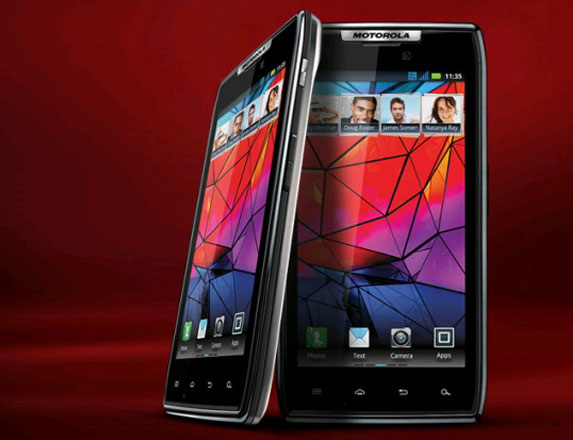 The Guts – Main Selling Point
Yes, the main selling point is in fact the battery life. The battery life of the new RAZR has nearly doubled. On paper, this is a little over six hours, but in actuality, it can range from at most close to two days and at least a little under a day. That's quite amazing, even for those who don't favor Motorola as a company will be amazed. But when looking outside of the battery, I regret saying that some things have either stayed the same or declined.
Conclusion – Worth Buying?
If you want a more in-depth analysis of the Motorola RAZR Maxx, I advice looking at our Motorola DROID RAZR review. Both phones are very similar, however those stuck on purchasing either phone will find the battery life a huge selling point. If you are in the market for a smartphone in general, I recommend giving the Maxx a pass. The horrid screen, sluggish performance, and so-so calling makes the Maxx and DROID RAZR not the best choice on the market. For the price, you can get a 32GB iPhone 4S.
Disclosure: As an Amazon Associate, I earn from qualifying purchases. The commission help keep the rest of my content free, so thank you!