An air fryer has been a must-have appliance in my kitchen for about 5 years. I've used 3 products from different brands and loved all of them. However, as soon as I switched to the Moosoo 10-in-1 air fryer, it immediately became my favorite.
Disclosure: We received the product in exchange for the review. We spent a few weeks testing it to make sure the review is honest and unbiased.
Unboxing & Testing Video
Features & Performance
I am so impressed with the design of the Moosoo air fryer as it looks like a high-end product. It is not too heavy and I can easily carry it thanks to the 2 handles on the 2 sides. The exterior of the oven is made of stainless steel which looks sleek and it is easy to clean as well. The interior and accessories are made of aluminum. Specifically, we have a removable crumb tray, a basket, a baking pan, a wire rack, a fetch rack, and rotisserie spit assembly. All those accessories are dishwasher-safe.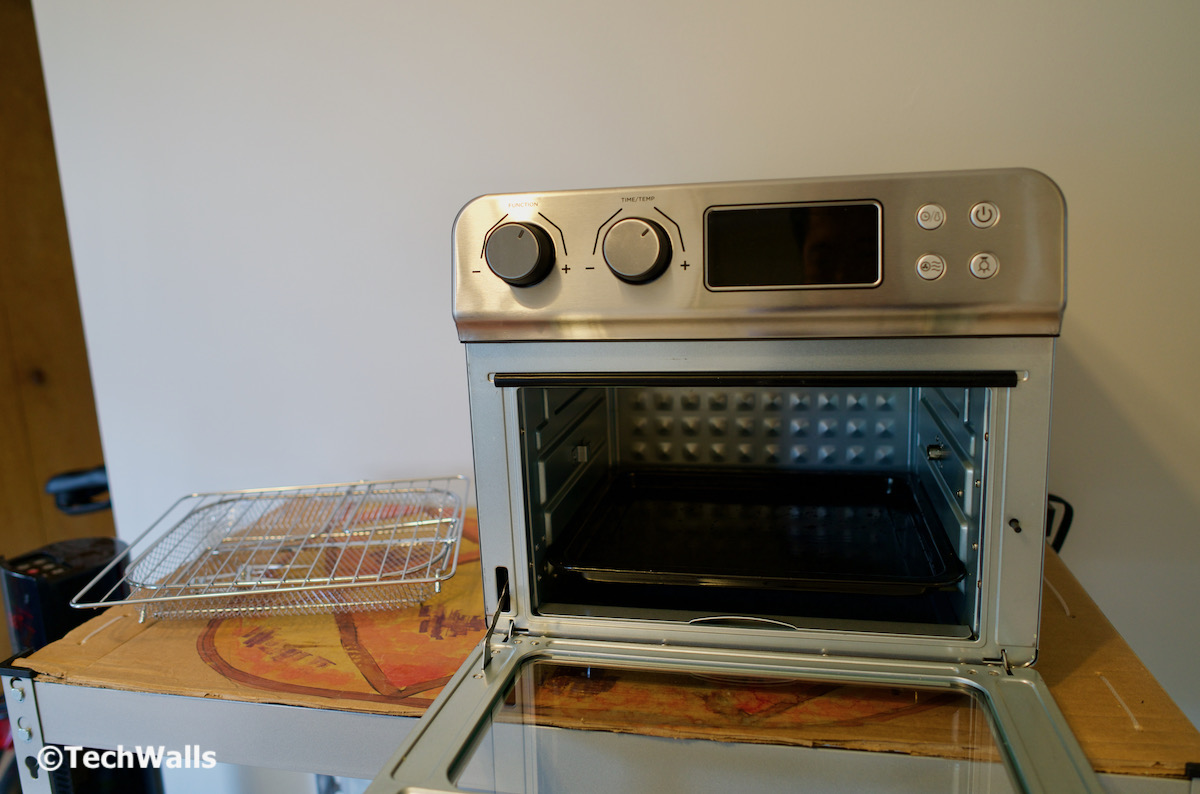 There are 3 rack positions in the oven, so you can cook different foods at the same time. Operating the air fryer is super easy as it already has 10 preset modes which are French fries, pizza, fish, toast, rotisseries, bake, air broil, defrost, air roast, and dehydrate. However, I'd highly recommend you to adjust the temperature, time, and fan speed manually for different foods and weight. The left knob is used to change mode while the right knob is used to adjust temperature or time.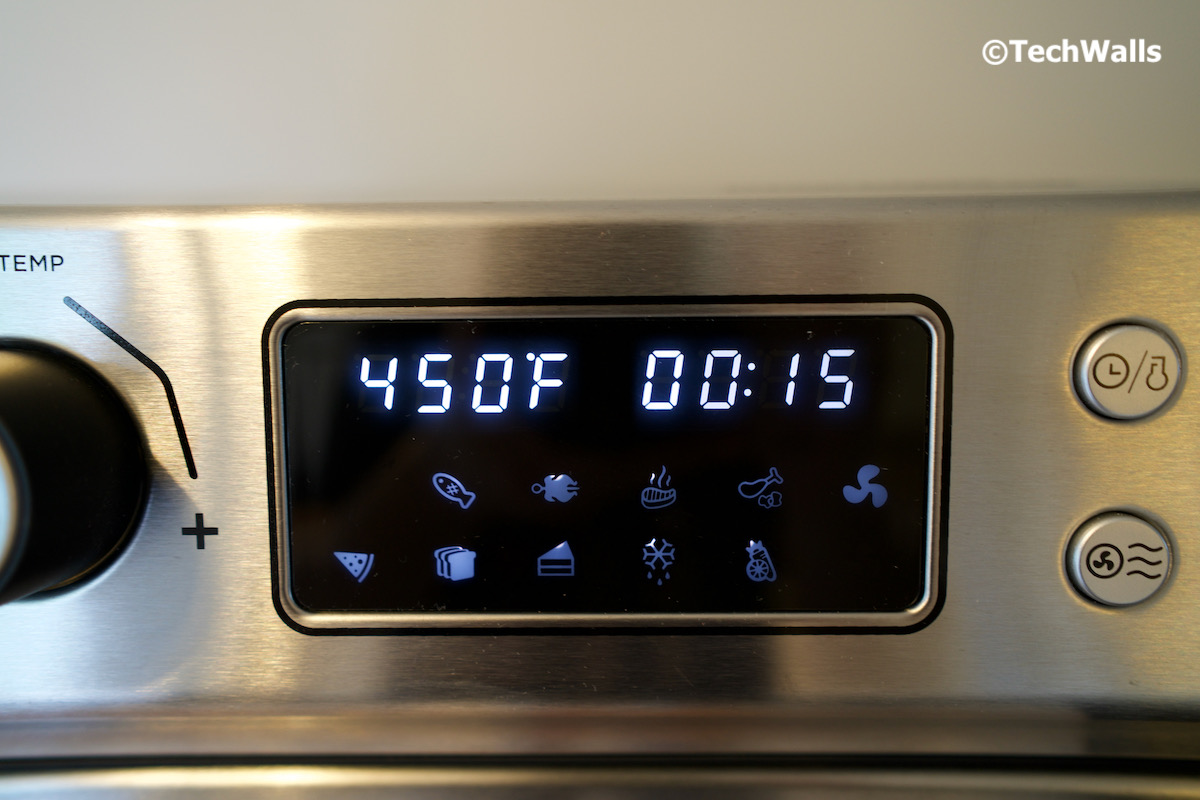 The Moosoo is my first air fryer featuring a full-glass observation window and a light, so I can check the foods while they are cooked and don't have to open the front door at all. The feature is useful and convenient for any cook as it saves a lot of time.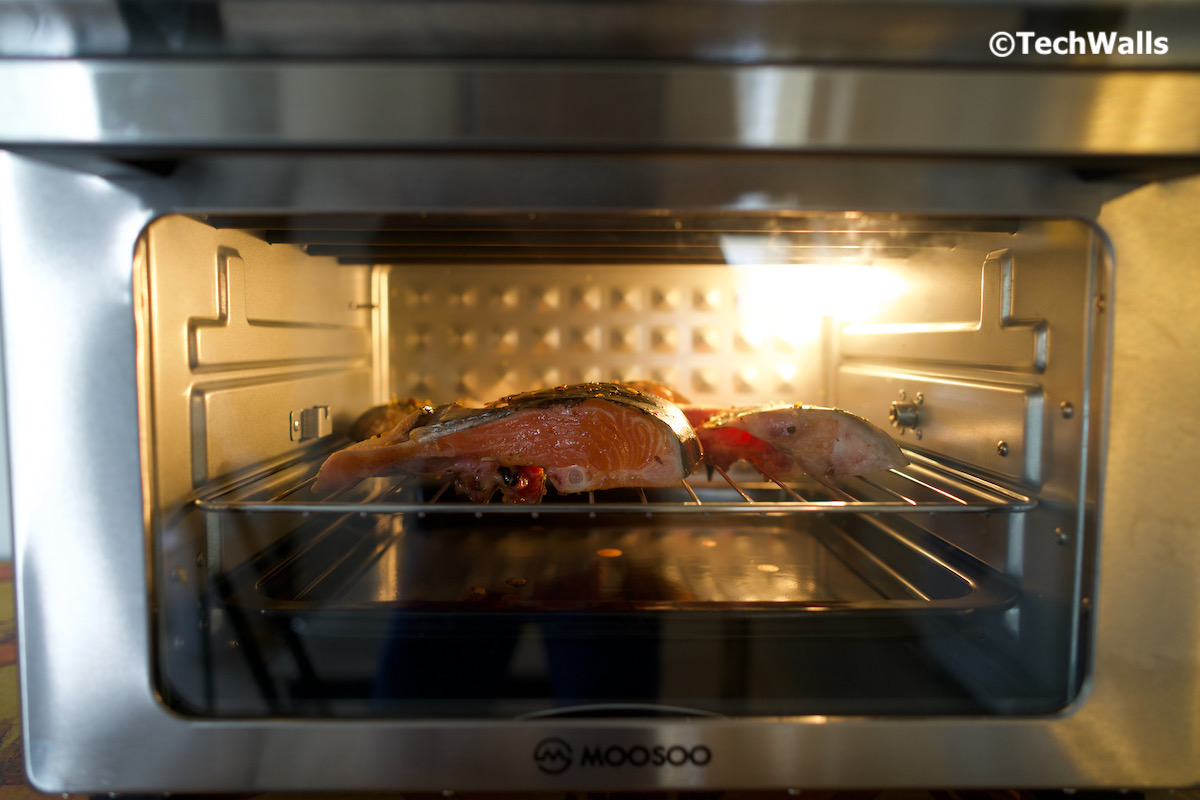 It has an ultra-large 24.3Qt capacity with the inner sizes measuring 13 x 12.4 x 8.8 inches. You can fit a whole chicken inside; The larger capacity also helps circulate air better and allows food to be cooked evenly and quickly. The air fryer has the power of 1,700W and you can set the temperature up to 450 degrees. I made some French fries and salmon head with this air fryer and can see the significant difference in cooking time. There is nothing to complain about its performance as it burns a lot of fat and I don't need to use a single drop of oil.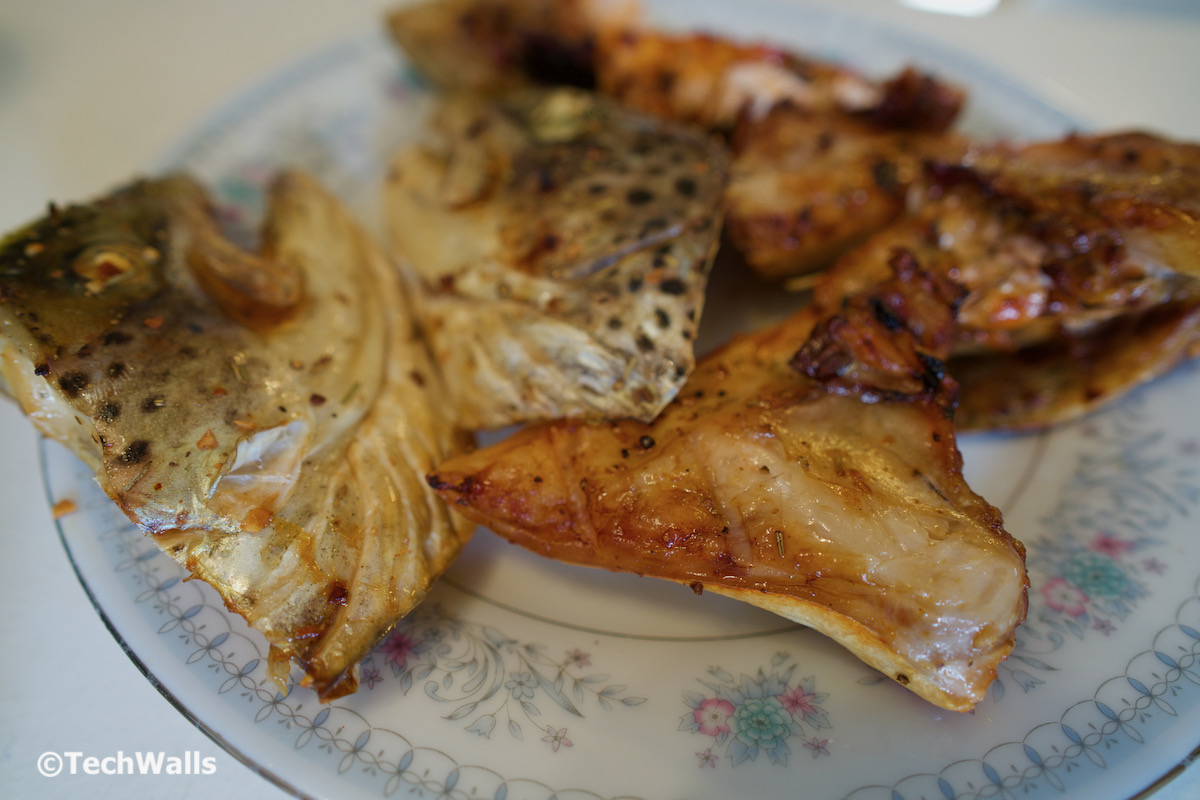 Another advantage is that it doesn't make loud noise as my previous air fryers. When I set the fan speed to low, I barely know it is running; At the high speed, it is still more silent than my fan.
Overall, the Moosoo brings my air frying experience to the next level while not costing a fortune. It costs around $100, just a little more expensive than my older and smaller air fryers. We at TechWalls highly recommend the product.
Buy Moosoo 10-in-1 Air Fryer on Walmart
Disclosure: As an Amazon Associate, I earn from qualifying purchases. The commission help keep the rest of my content free, so thank you!