Disclosure: The product was sent to us in exchange for the review but we always keep our reviews honest and unbiased. We receive a small commission when you purchase the product through our link.
Due to the climate change, air purifiers have become an essential device in many households. For instance, if you live in West Coast where wildfires have burned millions of acres this summer, you should have an air purifier in your house for your wellbeing. Inhaling the smoke for an extended period of time could lead to a lot of health issues because smoke includes harmful chemicals like carbon monoxide, methane, acetic acid and formaldehyde.
Molekule has made some high-end air purifiers which cost up to $1,000 but they also have more affordable products like the Air Mini and Air Mini+. In this post, we're checking out the Air Mini+.
Unboxing Video
Features & Performance
The $499 Air Mini+ has the same design as the $399 Air Mini but it has some additional features like particle sensor and Auto Protect mode. The sensor is located on the back of the machine, it can detect concentration of particles in the air using a light-sensitive detector. Then, the display on top will show a colored light indicating the level of particles; It is rated as good, moderate, bad, or very bad. The green color means the level of particles is low and I might not need to turn on the machine. This is quite a simple sensor and can't give you a glance at levels of PM2.5 or PM10, or other pollutants like ozone, VOCs, and some allergens. The two versions use exactly the same PECO filter, therefore, you totally can get the Air Mini instead to save some money.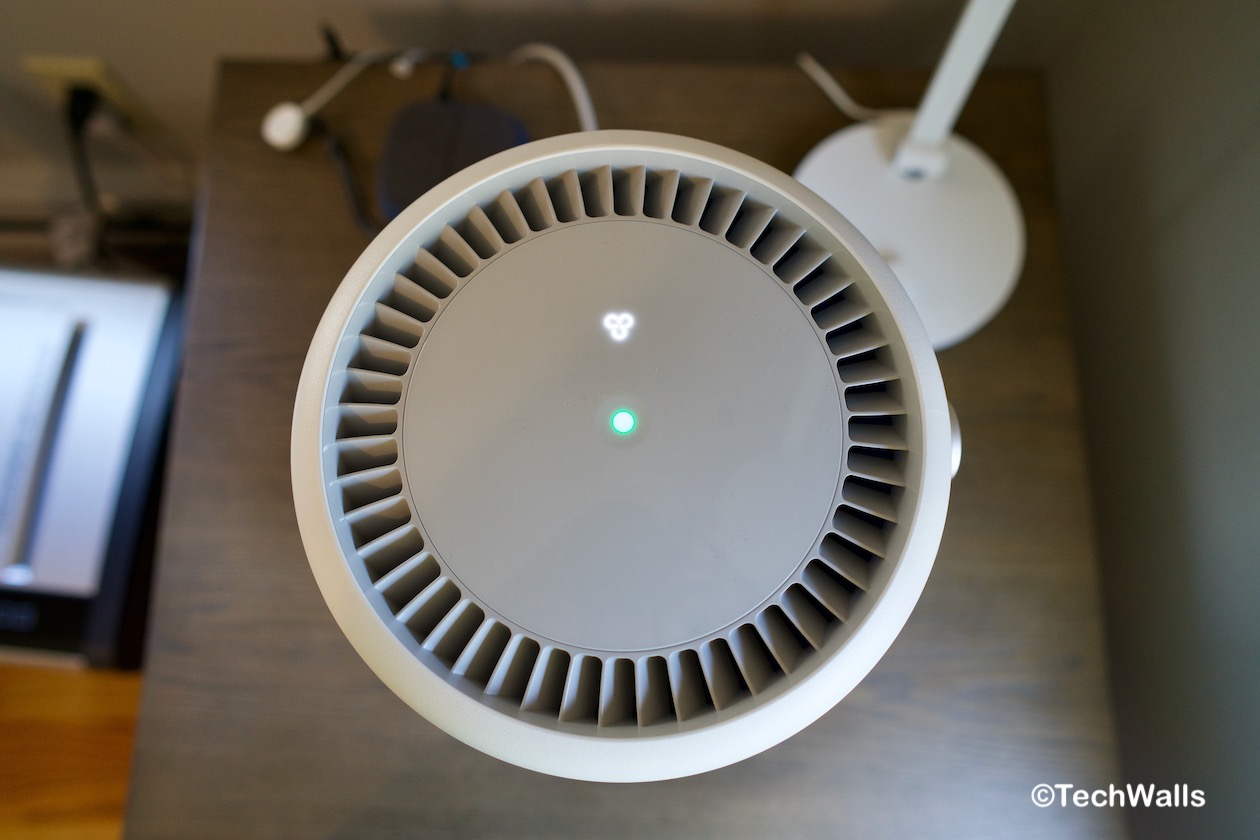 The Air Mini+ has a great build quality and it is heavier than all air purifiers at the same size. It is very sturdy and I can feel this product is built to last. It has a beautiful leather handle on the side, so I can easily bring it to another room when I want. This is designed to be a portable air purifier throughout your house. It can be used to clean air in rooms of up to 250 sq. ft..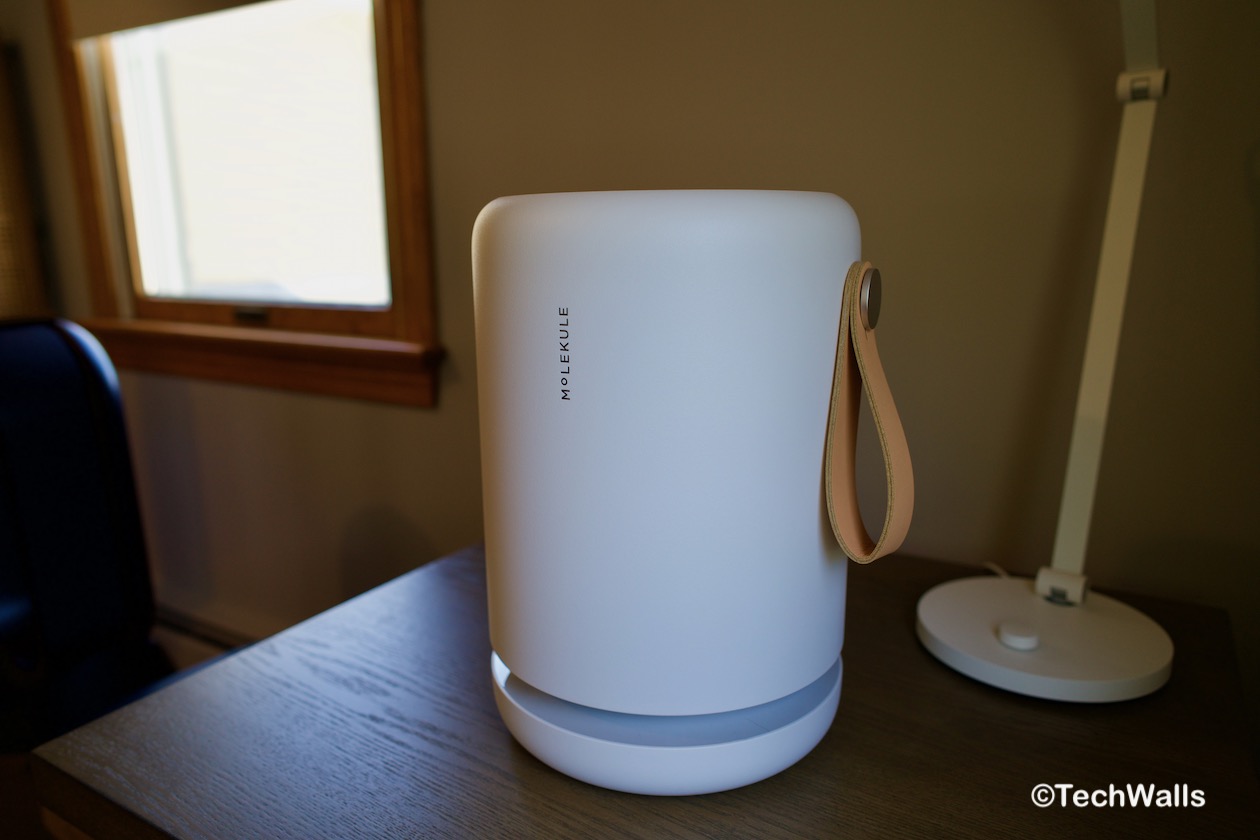 The air purifier is quite straightforward to use; You will just need to plug it in and press on the middle light on top to power it on. You can adjust the fan speed (level 1-5), activate the Auto Protect mode, see the current particle level right on the top display. There is a Molekule app on iOS and Android but you only need to use it to check the filter's life or activate auto-refills. The auto-refill subscription costs $99/month and they will send you a new filter every 6 months. If you buy the filter separately, it costs $75 each. Unfortunately, the device is not compatible with Google Home or Amazon Alexa, so I can't control it with voice commands.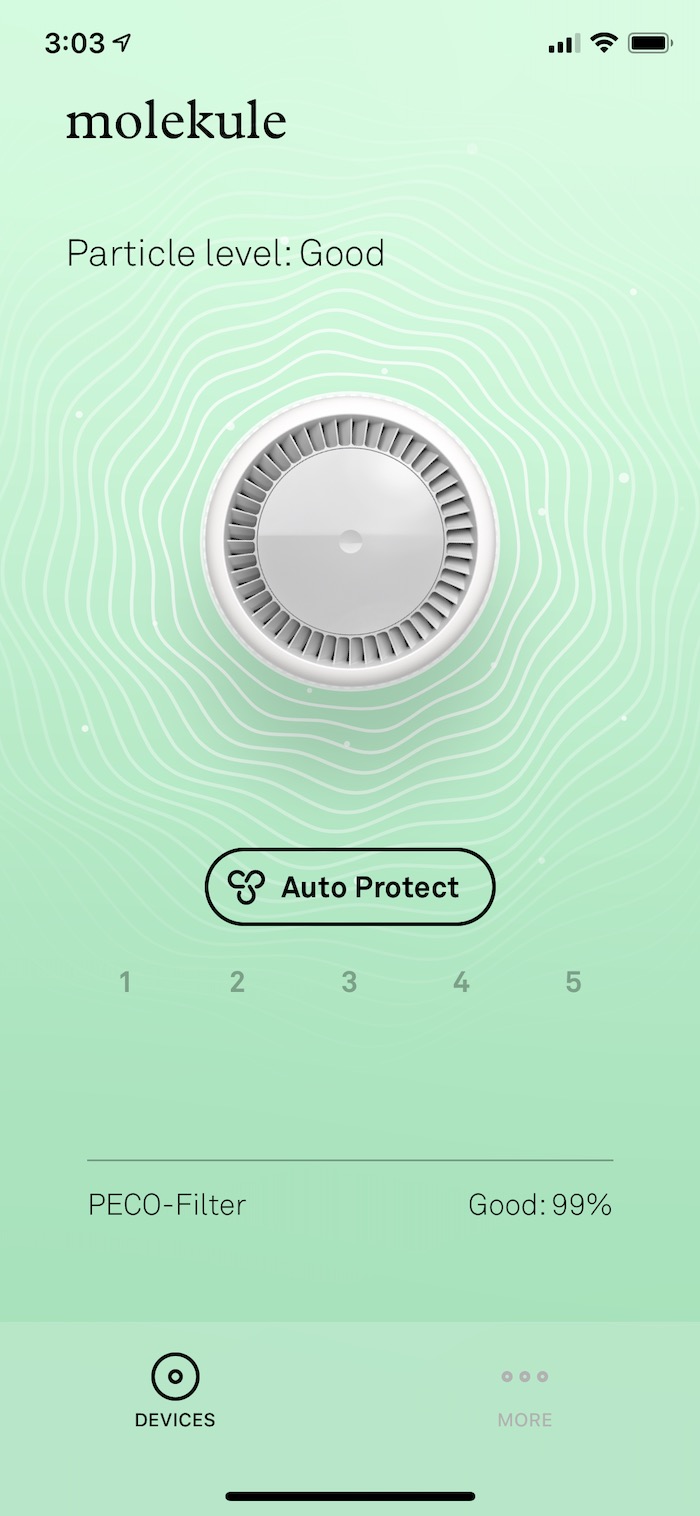 The noise level of the Air Mini+ is pretty much the same as other products I've tested. It stays at 30-40 dB most of the time and could reach 70 dB at maximum fan speed.
The most important component of an air purifier is, of course, the filter. Unlike most air purifiers on the market, Molekule doesn't use HEPA filters on their products. Instead, it cleans air with its proprietary PECO (photoelectrochemical oxidation) technology. The technology coats filter in a catalyst reacting with UV light to oxidize and break down gaseous pollutants without producing harmful byproducts like ozone, formaldehyde, nitrogen dioxide, or carbon monoxide.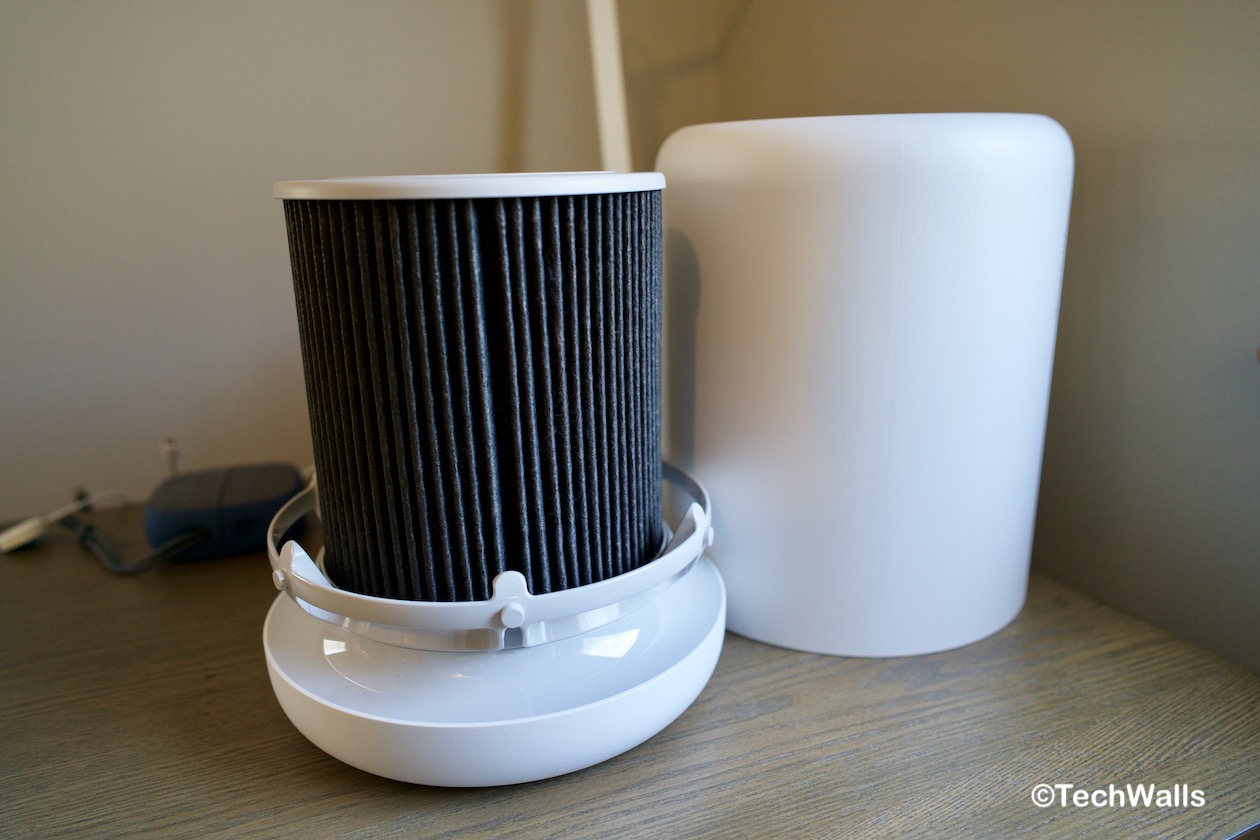 Normally, HEPA filter can be combined with carbon filter to reduce of particles and get rid of the smell of smoke. However, you will probably need to change the filters more often in extreme conditions like the wildfires in California. According to Molekule, the PECO technology is more effective because it breaks down gaseous chemicals instead of just trapping them on the filters. Since we don't have enough equipments to verify the claim, we will need to wait for more lab results. Molekule published some performance results on their website. Recent tests showed that the Air Mini+ can significantly reduce concentrations of MS2 Bacteriophage virus (a proxy virus for influenza, SARS-CoV-2 and others) and PhiX174 virus. Many users have also claimed positive results with their allergies.
You can give it a try to see if it is effective in cleaning the air in your house. Molekule air purifiers have a 30-day home trial and you can return it for full refund including shipping if you are not satisfied with their products.
Disclosure: We might earn commission from qualifying purchases. The commission help keep the rest of my content free, so thank you!