Could you function without a mobile phone? With no Facebook updates or incessant tweets, is it possible to think straight? Devoid of Internet access, would your world come to an end? The answers to these questions might go some way to illuminating the very real problem of tech addiction.
It's likely that your daily routine comprises hours of screen-staring, relentless pressing of refresh and update buttons and multiple simultaneous conversations in txt spk with people who may or may not be real friends. But is that a bad thing? Take a look at the four types of tech addiction to make sure that these habits don't turn into something altogether more sinister.
Internet Addiction Disorder
I'm sure that most of you would admit to being dependent on the Web in some way; I myself used it to write this article. But, when Internet Addiction Disorder (IAD) is at play, being online turns from beneficial to destructive. While it was only proposed mockingly by Ivan Goldberg in 1995 and is not officially recognized as a psychological disorder, scientists are debating a potential future classification.
Dr Kimberly Young, an expert in the field, found that addicts who use the Internet excessively for purposes unrelated to schoolwork or employment risk damaging relationships as well as academic and career performance. Content-control software is a good way to limit your surfing if you're concerned (hint: let a friend decide the password). Thankfully, according to the New York Times, Professor Kiesler called IAD a 'fad illness' which is 'self-corrective' – let's hope she's right.
Social Media Obsession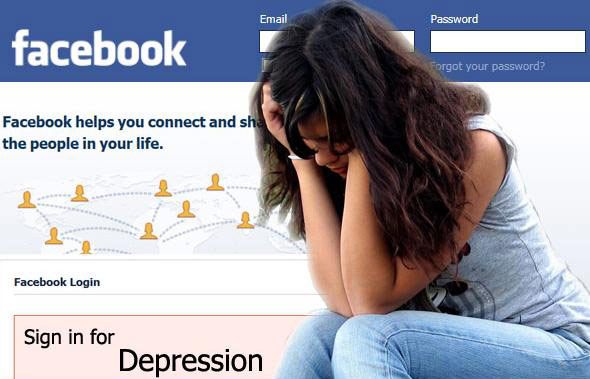 I'm going to start with the cure for this one: make more time for meeting genuine friends in the real, non-virtual world and you'll spend fewer hours in front of a computer monitor writing 'Happy Birthday' on the Facebook walls of people you don't know.
Perhaps that solution is oversimplified. After all, mobile social networking means that the average 'plugged-in' person can't help but socialize for real and online, by not only attending a party but also uploading photos online, for example. While sites like Facebook are rightly popular and lucrative for their ability to make communication easier, there is also something arguably unnatural about their openness.
If you're a gossip, it's easy to find out about relationships outside of your normal friendship circle; if you're a show-off, you can boast to the whole world; if you're a weirdo, you can use the information so freely released by some to stalk an unsuspecting victim. Nowadays, everyone needs some kind of information 'fix': social media's mass appeal is what makes it dangerously addictive.
Phantom Vibration Syndrome
Less an addiction than proof of one, Phantom Vibration Syndrome (PVS) sees the affected individual frequently imagining that they've received a text or a call with an illusion of that familiar throbbing sensation. AKA HypoVibroChondria, it indicates that a user is on the edge.
He or she is permanently waiting for external contact, hallucinating when no such social connection occurs. Very little is known about the psychological significance of PVS but, as long as you know when the vibration is real and when it is imagined, you'll avoid reenacting "The Shining."
Update Compulsion
So the iPhone 5 has come out. How many of you out there with the iPhone 4S will be upgrading? Out of interest, did you update an app from version 2.1.2 to 2.1.3 this morning? Do you know what even changed? The dilemma is whether we buy upgrades and download updates because they make our lives easier or because we are addicted to the idea of having the latest and the alleged best.
Technology is, by its very nature, a rapidly evolving industry; as such, the goalposts keep moving. This has its downsides: buy the hottest phone and in a few months it will be dated. The remedy? Only purchase the hottest gadget if it's worthwhile, don't be influenced by society's addiction to tech and, finally, stick with what works for you.
Aren't We All Addicted, Then?
Chances are you suffer from some form of technophilia. My advice? Embrace it: while I don't suffer from PVS, I spend endless hours on the Internet, many wasted on Facebook and Twitter, and I'll be first in line for the new iPhone – but I'm still sane.
The culture of upgrade addiction is wasteful. Take my Nokia 3220, for example: after 10 years, it's still going strong, with much better battery life than Apple products. Why spend $100's every few months on the latest model when you could shun your addiction and stick with some tech that will never let you down?
Disclosure: We might earn commission from qualifying purchases. The commission help keep the rest of my content free, so thank you!